Does the Bahá'í Faith Have Dogma ?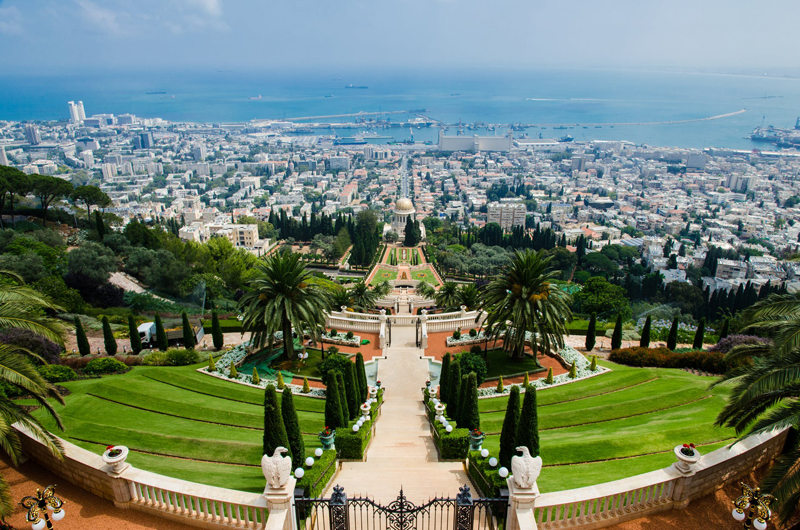 The Baha'i Faith is the youngest of the world's major religions, and the second most widely spread if you include all religious sects under one heading, as in Christianity. Its 7+ million adherents come from every sort of background, race, nationality, religion, and economic level--and speak all the world's languages.

How then, can such a diverse constituency build and maintain a common feeling of brotherhood? Often what binds people together is a set of rituals and traditions, which can sometimes, though not often enough, cross national and language and age barriers. One could expect that the Baha'i Faith would also utilize this shortcut to bonding and culture, since religion has historically been a major source of them.

Not so. "Ritual holds no place in the religion, which must be expressed in all the actions of life, and accomplished in neighborly love." - Tablets of 'Abdu'l-Bahá, v1, p. vii

That is to say: there are a minimum of institutionalized rituals in the Bahá'í Faith and no man-made dogmas. In response to a question whether there are dogmas and rites in the Bahá'í Faith, the Universal House of Justice replied: "A dogma is a principle, tenet or teaching, especially an authoritative teaching, and in these senses it is apparent that the Faith has 'dogmas'. The word is also used, however, to describe that body of rigid doctrines that have accumulated in a religion after the passing of the Founder; such man-made dogmas are entirely absent from the Bahá'í Faith, nor can it ever acquire them...'Bahá'u'lláh has reduced all ritual and form to an absolute minimum in His Faith. The few forms that are there-like those associated with the two longer obligatory daily prayers, are only symbols of the inner attitude.'" - Lights of Guidance, p. 476

Further, diversity is not a cause for alarm among Baha'is, because their Faith welcomes diifferences as a normal and healthy part of the human condition. Rituals tend to increase conformity and lessen creativity, impoverishing experience and handicapping efficient response to change. Harmony, not uniformity, is the keystone of Baha'i community life.

Commemorative events and celebrations do exist, however. There are no less than nine holy days throughout the year on which work is suspended, replaced with devotional, social and service activities planned and executed according to grass roots needs and preferences.

"It is not accurate to state that the Bahá'í Faith has no ceremonies. The marriage ceremony and the funeral service are examples of such observances in our teachings. It would be correct, however, to state that the Faith has certain basic laws and simple rites prescribed by Baha'u'llah and that its teachings warn against developing these into a system of uniform and rigid rituals by introducing into them man-made forms and practices...In carrying out the basic laws of our Faith the friends should always maintain a standard of utmost simplicity and observe flexibility in all matters of detail." - Lights of Guidance, p. 138

So, without such specific instructions, how are celebrations planned? The principles of consultation, so pivotal to community functioning in a religion without clergy, help guarantee the creativity and flexibility that is needed with such a widely diverse group of people. In action, what a lack of ritual can mean is that while Baha'i New Year's celebrations, for instance, will be happening all over the world, each one will reflect the rich cultural heritage of the local community who planned it.

As a Baha'i, one has 'family' everywhere because one of the basic tenets is that all people are one race, the children of one God. The languages may differ, the food, money, clothing and weather be foreign to one's experience. But the warmth, the love of God, the spiritual and social goals, will be the same, no matter where one travels.

Shared goals and experience are what community is about. Baha'is believe learning how to work and celebrate together is a basis for building God's Kingdom on Earth, as it is in Heaven.


You Should Also Read:
The Value of Ritual ?
Survival Requires Diversity, Not Uniformity
Is Religion Really All About Chores ?


Related Articles
Editor's Picks Articles
Top Ten Articles
Previous Features
Site Map





Content copyright © 2022 by Cheryll Schuette. All rights reserved.
This content was written by Cheryll Schuette. If you wish to use this content in any manner, you need written permission. Contact Cheryll Schuette for details.