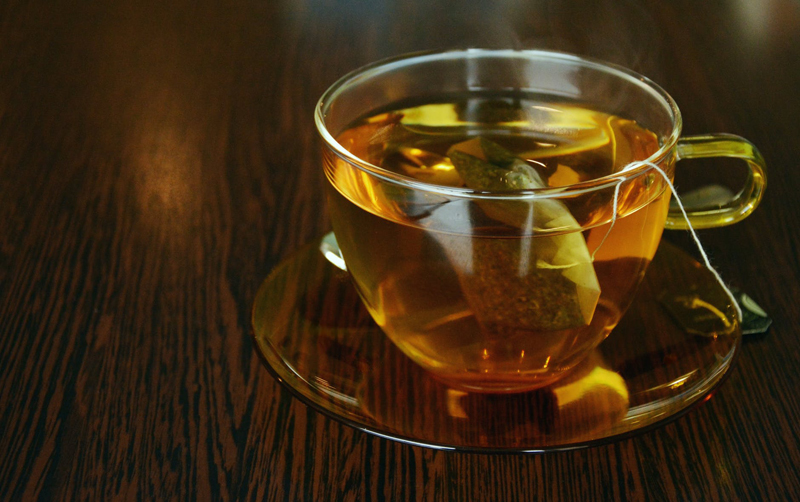 Tea is so many thing to so many people.

Tea is the basic friendship building gesture in many countries across the world. It is a
sign of true hospitality.

Tea has also been shown that tea is a source of nourishment and rehydration.
Tea has a great deal of natural good chemical components, that when mixed into
foods or consumed as a drink, provides us with so many healthful benefits.

But what about the qualities of tea we can use on the outside of our bodies?
Rather than rely on beauty and make up companies to monitor this, why not us D.I.Y.
our own?

We don't know exactly what companies are putting into their products, though most are
reliable, a label may say the ingredients, but just how much is tea? How much of it is inert, or
filler or allergen harmful to some? So I've found so D.I. Y. recipes from things in your pantry
using tea, to make you feel and look beau-tea-ful! Enjoy!
Tea has astringent qualities. This is a good thing. This causes constriction of the skin and
products that are astringent are used to protect the skin and reduce minor abrasions.

Tea used as a foot soak can keep bacteria at bay. So here's any easy foot soak that will not only
feel relieving, it will also keep odors away.

Tea Foot Bath
Need:
tea pot
tub/container big enough to soak feet in
black tea
water

Directions:
(these can be modified depending on how much water you'd like to use,
i.e. if you increase the water by double please use another tea bag)
Boil water enough for 2 quarts of water
use 4-6 regular size tea bags
Let steep to brew strong tea.
Please make sure the water has cooled! Next, dump premade tea into your container
or skip the middle man by brewing the tea right in the foot container.
Insert feet! Soak for at least 10 minutes.
This tea soak should work wonders on any foul feet odors and feel relieving. But if you have
not found relief at all, perhaps one should call a podiatrist.

Next up a sugar rub using Matcha tea.

Matcha Tea Sugar

Needed:
green matcha tea powder
white sugar
coconut oil
(optional) green tea bag
mixing bowl
an air-tight container
Directions:
In a mixing bowl pour 1/4c of coconut oil and a tbsp. of matcha powder, (also optional) add
contents of a favorite green tea type bag if seeking texture) now mix this well.
Now, add sugar a bit at a time, and mix then keep doing this until all is mixed in. If texture seems
greasy can add a bit more of each the tea and sugar and mix again. Your mixture is done when it
begins to "ball up". Transfer your tea sugar scrub into an air-tight container for keeping. For ex.
mason and bell jars are perfect. *this scrub will last as long as it is not hardened. If it is, it can be
discarded.
*To use: Take out scrub by hand and rub onto skin. wash with cloth or fingertips and rinse with
water. This can be used on face and body.
Enjoy and give as gifts!

Personal cooling gel spray, make this to carry in your purse to refresh yourself.

Aloe Tea Spray

Needed:
peppermint essential oil
green tea
aloe vera gel
travel spray bottle (look in .99c section or travel size section)
funnel (depending on size of opening)

Directions:
brew green tea strongly (15-20 minutes)
Now, in your little bottle (or perhaps you have a larger travel bottle adjust recipe)
fill ¾ full with the green tea, next squirt the aloe vera gel into bottle twice (*if it is not a
spray but a gel think about 2 thumb tack head sizes worth) Now, use 10-30 drops of essential
oil into the bottle.

Shake well! Make sure it is all incorporated and now spray!

These would make little cute gifts as well! Have fun.

Finally, a few last words and ideas.

Tea bags as we all know can be calming if placed on our eyes (after use) just like cucumbers.
The tea tannins (astringent) in tea will help with bug bite inflammation. Place used tea bag on
bite. Or better yet take a tap water damp tea bag and put it in the freezer for several hours. Then
apply to the bite; this will relieve the sting and now inflammation from the cold.

I hope you found these tea D.I. Y.'s helpful!



Related Articles
Editor's Picks Articles
Top Ten Articles
Previous Features
Site Map





Content copyright © 2022 by Mary Caliendo. All rights reserved.
This content was written by Mary Caliendo. If you wish to use this content in any manner, you need written permission. Contact Mary Caliendo for details.