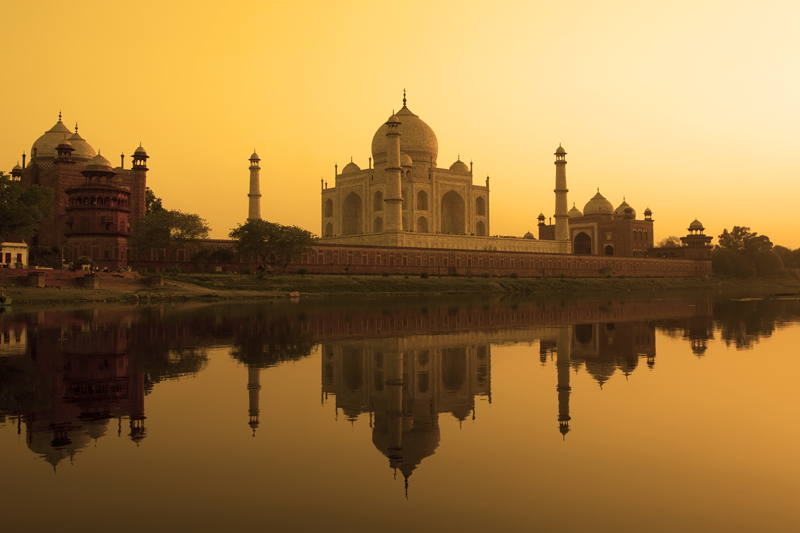 Ghee (also known as clarified butter) is a staple in most Indian homes. It is very commonly used for both cooking and also in many Hindu religious services as an offering to god. Ghee is essentially pure butter because all of the water and milk solids have been removed. It is simple enough to make your own ghee at home although it is also available in any Indian grocery story or market. In Marathi, the word for ghee is "tup" (pronounced as "thoop").
Ghee is not only extremely flavorful, but it also has a very high smoke point that makes it just perfect for sautéing, stir-frying and deep/shallow frying. A few drops of ghee drizzled over your steaming plate of rice or on top of a warm phulka/roti is total bliss. You can also add a few drops of ghee to any "sukhi" (dry) chutney powder and spread it over toast for a delicious breakfast or snack. Ghee is also widely used in Ayurvedic medicine and is thought to be high in antioxidants as well.
Now personally, I prefer making my own ghee for the obvious reasons but also because the aroma that wafts throughout your home during the process is truly intoxicating. I make ghee using organic unsalted butter since the flavors are pure and natural. The process is quite simple really and just requires a little patience on your part, but the results will be well worth it ☺.
HOMEMADE GHEE (Clarified Butter)
Ingredient:
2 sticks (or 8 oz/1 cup) of unsalted organic butter
METHOD:
In a medium size heavy bottomed pan, add the butter and heat the pan on medium heat. Then allow the butter to slowly melt. Bring to a gentle boil; the butter will start to become foamy. Be careful as sometimes the butter may spurt and sputter at you, if it does reduce the flame to medium low and allow to simmer. But eventually, all of the water will evaporate and any milk solids will remain at the bottom of the pan leaving you with pure, clear golden-amber colored ghee. Be careful so as not to burn the remaining milk solids, as that will spoil the taste of your ghee. Let the ghee cool down for about 15-20 minutes and then strain the lovely, liquid gold ghee into a sterile glass jar/bottle and it's ready for use. I strain my ghee through a fine cheesecloth or muslin cloth. Let the ghee cool completely before closing the jar/bottle. There is no need to refrigerate. But do note that the ghee may solidify once it completely cools down, especially in cooler climates. Feel free to increase or decrease the number of sticks of butter used in this recipe as needed to make more or less ghee.
It really is that simple!! You can use ghee in virtually any recipe as a substitute for butter or oil.
NOTES:
In India, we don't waste the remaining milk solids either! If you have not burned them, they can be mixed with warm rice and a pinch of salt. Or you can mix then with some finely chopped and lightly sautéed shallot, minced garlic, salt and pepper. Then add a little finely chopped cilantro and you have yourself a wonderful spread for toast, pita, bagels or even crackers.
NEWSLETTER
: I invite you to subscribe to our free weekly newsletter. This gives you all of the updates for the Indian Food site. Sometimes, this newsletter has additional information on recipes that are not in the articles. Fill in the blank just below the article with your email address -
which is never passed on beyond this site. We will never sell or trade your personal information
.
You Should Also Read:
Ghee Rice Recipe
Mysore Pak Recipe


Related Articles
Editor's Picks Articles
Top Ten Articles
Previous Features
Site Map



Follow @SadhanaGinde
Tweet



Content copyright © 2023 by Sadhana Ginde. All rights reserved.
This content was written by Sadhana Ginde. If you wish to use this content in any manner, you need written permission. Contact Sadhana Ginde for details.