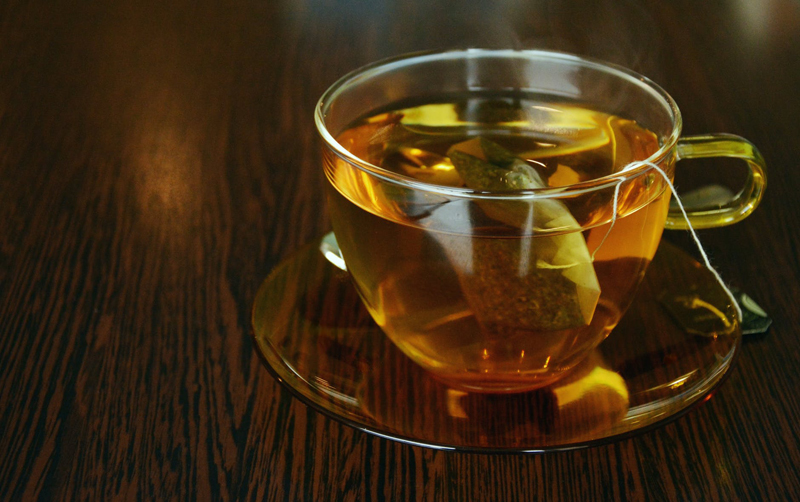 Rose Tea has been in the news a lot lately for a number of things. There are a number of claims as to the history of tea. First, though, there is a difference between rose tea and rosebud tea. One thing that is for sure, rose tea, as well as most tea, have a medicinal beginnings. Rose tea appears in history around 5,000 years ago in China.

Much is written about in the Chinese culture that the herbal tea rose tea was nicknamed "the lady tea" as this herb was revered for its subtle scents and color and the fact that it became somewhat of a "miracle" to women.

Rose tea became a "cure" drink that alleviated a number of female maladies such as, menstrual cramps, PMS symptoms and endocrine disorders to name a few.

It also was thought that it would balance stress and emotions naturally.
What is rose tea?

Rose tea is made from roses and the parts of roses: the petals and/or the petals and hips.

Rose tea itself contains things like: vitamin A, vitamin C, pectin, malic and citric acid. While science still studies the rose teas and their effects, we do know that it can make a difference in helping support the immune system, fight cancer causing free radicals, and repairs cell damage. There are heavy claims with some studies behind it that believe it can aid in production of collagen, healthy skin and hair. The antioxidant rich filled tea contains water soluble polyphenols; properties like ellagic acid and quercetin. Other fabulous claims are for prevention of cardiovascular diseases and osteoporosis and cancer.

There are even super beauty results from drinking and using rose tea as a beauty option and being endorsed by celebrities is also a great thing. One such very socially active celeb is Ashley Judd. She was just currently interviewed for the magazine Country Living and boasted about her number one beauty secret is rose tea! She also mentioned this on her Twitter Time Line in July 2015 that she drinks roses and that's it's her number one thing she cannot do without!

Rose tea is light and fragrant; which harks back to the cultural way the Chinese enjoyed it because it was powerful but so subtle.

In fact if you tested the caffeine to that of coffee, rose tea does have naturally occurring caffeine, however, way less. Eight ounces of rose tea contain 30-60 mg, where coffee eight ounces contains 100 mg!

Any large and small proveyours of tea will offer some type of a rose tea. Most will carry tea "infusions" or blends. Blends are where other types of tea as well as different parts of rose parts; rose hips, rose buds mixed with green teas or black teas etc. Some will also uses different types of roses or special in just reds or just pinks. It can be bagged or loose leaf.

A few things explained: often is first, what is a rose hip? A rose hip is "the fruit of the rose" it is the seeded "pod" of the rose bloom. They can look like many little crab apples. The rose hip sits just below the petals itself.

What is rose scented? It is tea that will be "scented" with the oils that are extracted from the rose petals. This oil is then added to teas like oolong and green tea for example.

Yes one can make their own rose tea using garden variety or wild roses~ the roses should be of a sweet variety so that you won't be drinking very bitter tea. *Ask a garden center or horticulturist they will point you in the right direction. Once the petals are dried completely, such as with a dehydrator method or the hanging method you're ready to make tea!

Rose tea is tolerated well by most people. But having said that, please use utter caution, as with any other herb; please consult your doctor before indulging in rose tea.

Read the labels to see what is exactly in your tea. Rose hips in particular may interact with medicines and cause interactions. As well as react with certain ailments and/or diseases.

*Here's also a small beauty bonus:*

Skin care boost:

Drop a handful of dry rose buds into a bowl of hot water. Cover your head and face with a towel and lean over the bowl for 10 minutes. Rinse face with cool clear water. Enjoy your youthful appearance.



Related Articles
Editor's Picks Articles
Top Ten Articles
Previous Features
Site Map





Content copyright © 2022 by Mary Caliendo. All rights reserved.
This content was written by Mary Caliendo. If you wish to use this content in any manner, you need written permission. Contact Mary Caliendo for details.