A Deadly Affair at Bobtail Ridge Review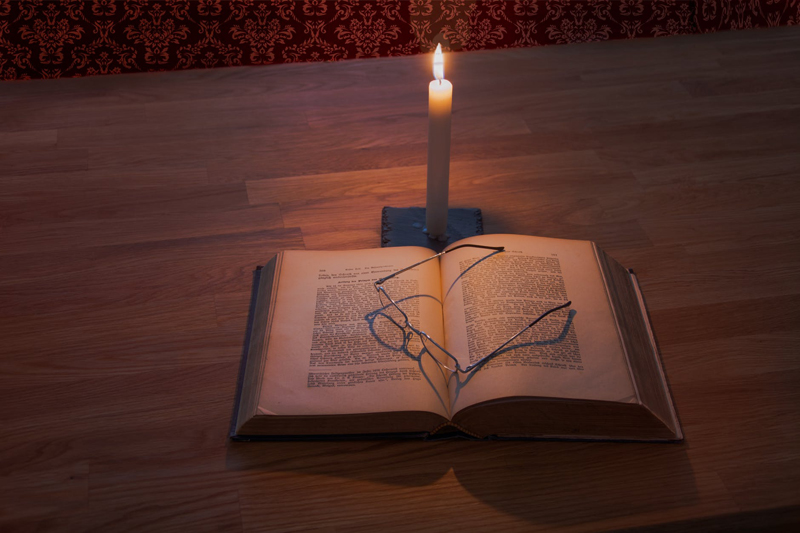 Samuel Craddock is the acting Chief of Police of the small Texas town of Jarrett Creek. Jenny Sandstone, Samuel's next door neighbor, pounded on his door at six a.m. in the morning. Her mother had a stroke and Jenny was headed to the hospital. She asked Samuel if he would care for the horses. When he gets to the hospital he finds Jenny in a heated argument with one of the local county public defenders.
Vera, Jenny's mom, was seventy-five years old and insisted Samuel listen to her. She believed Jenny was in grave danger by someone who "did something bad".
She asked Samuel to find Vera's dad, Howard, who left the area years ago. She wanted to find out where he went, and where to locate his first wife. When Samuel told Jenny what her mother wanted, she didn't even know her dad had a previous wife.
While Jenny tends to Vera in the hospital, Samuel stays busy on the outside. Although Vera continued to get better, she suddenly passed away early one morning.
In the meantime, someone let Jenny's horses out and they were walking down the middle of town, a stranger in a beat up pickup was sitting outside Jennie's home, Samuel found a huge rattlesnake in one of the horse barn stalls believing someone put it there, and an art galleria featuring many pieces of works created by town people was vandalized.
Now Samuel's main concern is to support Jenny in her loss, keep her safe, and stop whoever is trying to cause her harm.
A Deadly Affair at Bobtail Ridge, A Samuel Craddock Mystery,
by Terry Shames is the fourth book in the popular series. Shames created a true to life small dusty Texas town peopled with those who could not imagine living anywhere else. They live a quiet life for the most part, and everyone truly does know their name, and almost everything else about them.
While most everyone has at least a secret or two they don't want their family or closest friend to know, when someone threatens to expose their private life people often do whatever they have to in order to keep their lives away from prying eyes. We see that in Jenny and the extent she will go to keep her past from being exposed.
The author keeps the story real. The characters are true to life, the decisions they make and how they react seem realistic, and the main character calmly sets an example as to the way he wants his town to move into the future.
From start to finish, this novel is difficult to set down. Every page and chapter urges readers to continue reading to find out what happens next. And there is plenty of action at Bobtail Ridge. We are looking forward to the next installment of this addictive small town mystery series.
If you are interested in reading any of the Samuel Craddock Mysteries, they are available at Amazon.com
.
A special thank you goes to Seventh Street Books for providing us with a copy of this book in exchange for our honest review.
You Should Also Read:
A Killing at Cotton Hill Review
The Last Death of Jack Harbin Review
Dead Broke in Jarrett Creek Review


Related Articles
Editor's Picks Articles
Top Ten Articles
Previous Features
Site Map



Follow @MysteryBooksEd
Tweet



Content copyright © 2022 by Edie Dykeman. All rights reserved.
This content was written by Edie Dykeman. If you wish to use this content in any manner, you need written permission. Contact Edie Dykeman for details.