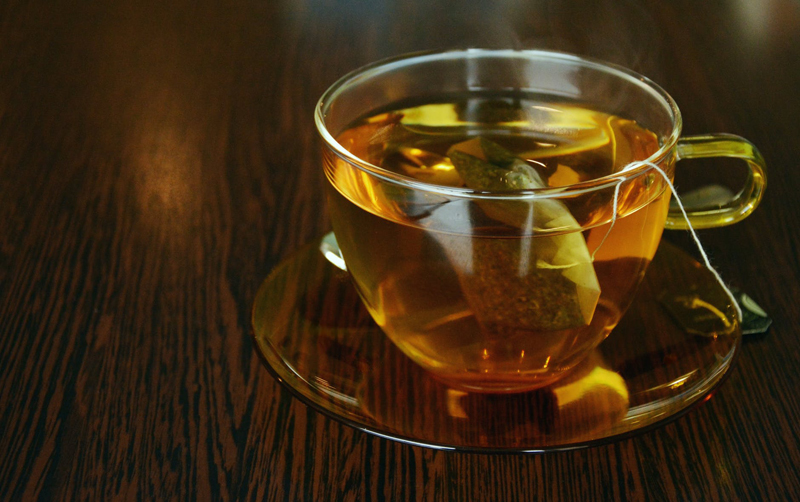 Knowledge is power. So what does that have to do with tea? Many people, even people that do
work within the coffee/tea industry or in the restaurant/coffee and tea house business are not
aware that gluten can and often is present in tea and tea products!
First things first, what is gluten?

Here is a very simple definition of gluten: gluten is a substance present in cereal grains,
especially wheat. Gluten is a mixture of two proteins; this causes illness in people with Celiac
disease or other similar maladies. This mixture contains wheat (durum, emmer, spelt,
farina, farro, KAMUT, and einkorn), barley, rye, barley malt and triticale. Gluten is used to give
things like dough its elasticity for example.

So why then could gluten be in our tea beverages? Tea that come from the camellia senensis
bush is naturally gluten free. These teas are: black tea, green tea, oolong tea, and rooibos teas.

Tea becomes gluten when it is blended, herbal or cross contaminated with gluten.

As a person whom may be allergic to gluten or have allergy that is similar, they one true way to
be safe is to remain vigilant and proactive, and this concerns tea as well. Some herbal teas and
specialty teas are blended and mixed or have or contain added flavorings, natural flavors added,
Carmel coloring, or added preservatives for examples! One needs to read all labels on the tea
package itself. In fact, any food packaged on or after January 1, 2006 has had to adhere to the
Federal Law that states the manufacturer/farmer has to list ingredients or "contains" statement.

It is suggested that even simple traces of the gluten protein can cause gastrointestinal symptoms,
joint pain, fatigue, headaches, and even "brain fog". This brings me to the subject of "cross-
contamination" of tea. Cross contamination is a common occurrence with many food items as
well as with tea and beverages that contain tea. What can one do? If at home start with the
practice of label reading, then making sure to not share your tea cups and mugs, spoons, tea
measurement ware or filters. It is good to mention that you have gluten issues when ordering tea
at a restaurant or tea house. It is known that restaurant workers have inadvertently used tea
scoops and filters that once were used to dispense tea with gluten to serve those with gluten
issues causing health concerns.

Now, at issue of recent is the tea bag itself. In 2013 the U.S. Food & Drug Administration
conducted a survey of green and white tea from the northeast United States for undeclared wheat.

The test revealed that 8 out of 20 tea bags tested positive for containing gluten. The test also
revealed that at question too were the screening procedures used to detect the gluten and how the
samples are also defined. So basically, more testing will be needed. Some claim the tea bags from
tea manufacturers were sealed with a type of "wheat paste". It has been denied by all
in question, stating that most close their tea bags with a fold and heating crimp method.

It seems that some believe definitively that the "wheat paste" is an urban legend. It remains
unclear that it occurred in the past.

Ways to avoid gluten in tea can be summed up by this simple list:

Be vigilant and read all labels, use loose leaf teas when possible, do not share things like cups
and mugs, spoons, filters, try to use metal filters and tea balls that can be washed thoroughly,
use tea bags that are sealed with a single staple and use cotton string, please know what types of
things are added to your herbal tea.

As always, with any teas or herbal teas one should consult with your doctor, a nutritionist or
certified dietician.



Related Articles
Editor's Picks Articles
Top Ten Articles
Previous Features
Site Map





Content copyright © 2022 by Mary Caliendo. All rights reserved.
This content was written by Mary Caliendo. If you wish to use this content in any manner, you need written permission. Contact Mary Caliendo for details.