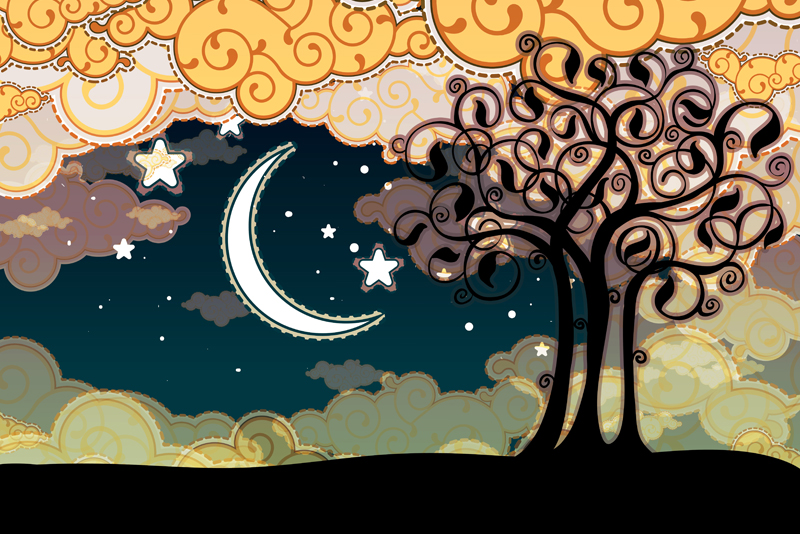 Voodoo has its roots in the traditional spiritual paths of the West African but developed as a distinct religion in the nation of Haiti in the Caribbean. It was a key component in helping the slaves bring about their freedom and independence despite, in many instances, the religion being banned and followers and clergy being persecuted. In the 20th century that was especially true, until 1957 when François Duvalier, a medical doctor and anthropologist was elected President and began to use his knowledge of Voodoo for social engineering and personal power. As part of this he adopted a persona similar to the Voodoo Loa (Deity) Baron Samedi, dressing in black, and affecting the slow speech and movements, plus the staring gaze that suggested that he was close to the Voodoo pantheon. He also adopted a new name, "Pappa Doc" to cement the new image – a magickal protection ritual in itself

Duvalier developed close connections with some of the Voodoo clergy to aid his influence, and also made them key members of the The Tonton Macoute, the nickname for the internal security force of Militia of National Security Volunteers or MVSN. Tonton Macoute referred to a spirit from local folklore that was to supposed to kidnap and eat children. Thus did the voodoo religion become the antithesis of bringing freedom to the general population. Papa Doc even created several new Voodoo societies such as the Bizango to suppress the common Haitians, undermining the earlier, more established societies, that existed to help people against the former anti-Voodoo establishment.

In 1971 Duvaliers' son Jean-Claude succeeded him, but still kept the country as a dictatorship with all the enforcement techniques of his father. One small change was that Voodoo was officially allowed to be practised as an open religion alongside other more mainstream ones such as Catholicism. It was this social situation that the Ethnobotanist and researcher Wade Davis entered to research the aspects of Voodoo that were mentioned in his book "The Serpent and the Rainbow". The book, and the subsequent film, tend to be major sources when most people in the West think of what Voodoo is about. However, his work was strongly criticised in some academic circles due to the style of research and the sources he used.

During this time Hiatian Voodoo forged closer links with the areas of West Africa where it has its roots. Especially the areas covered by the modern nations of Benin, Lagos, and Nigeria. Traditionally key Voodoo clergy travel to these areas on their retirement as part of their spiritual journey. In 1986 there was a military coup that deposed Duvalier, and replaced him with a Catholic priest who was in turn deposed by another coup. During this the Voodoo societies that the Duvaliers had used as tools of suppression were destroyed and the members disbanded. Most of them fled, or attempted to flee, to the USA. But some of them headed for Voodoo's spiritual home in West Africa, which must have made for some interesting reunions with the Voodoo practitioners who had fled them during the previous regime!

As an interesting aside in 1993 Pope John Paul II visited Benin and talked with several practitioners of Voodoo. He was quoted as saying to one of them "You are strongly attached to the traditions which your ancestors transmitted to you. It is legitimate to be grateful to the ancestors who transmitted to you the sense of the sacral, faith in a one and good god, the taste for celebrations, and consideration for moral life and harmony in society.". For many people this endorsement gave Voodoo recognition as a positive spiritual path that it had previously been perceived as lacking by many people

In 2003 Voodoo was officially given the same religious status as the Christian religions on the island. Many Catholics are also followers of Voodoo – perhaps aided in part by Pope John Paul the second's apparent approval of it. It is still a source of strength and resistance to oppression for its followers as well as providing a powerful ancestral link to the Divine. In the wider world Voodoo is beginning to be understood for what it really is, rather than what people believe it to be from films and poorly researched books. The culture it comes from, and the religious art associated with Voodoo are attracting increasing interest and respect in Haiti itself and the world at large. As this spiritual path becomes well known there is every chance that it will become a major Pagan path in the 21st Century.
You Should Also Read:
Voodoo- History of the Arte


Related Articles
Editor's Picks Articles
Top Ten Articles
Previous Features
Site Map





Content copyright © 2022 by Ian Edwards. All rights reserved.
This content was written by Ian Edwards. If you wish to use this content in any manner, you need written permission. Contact Ian Edwards for details.