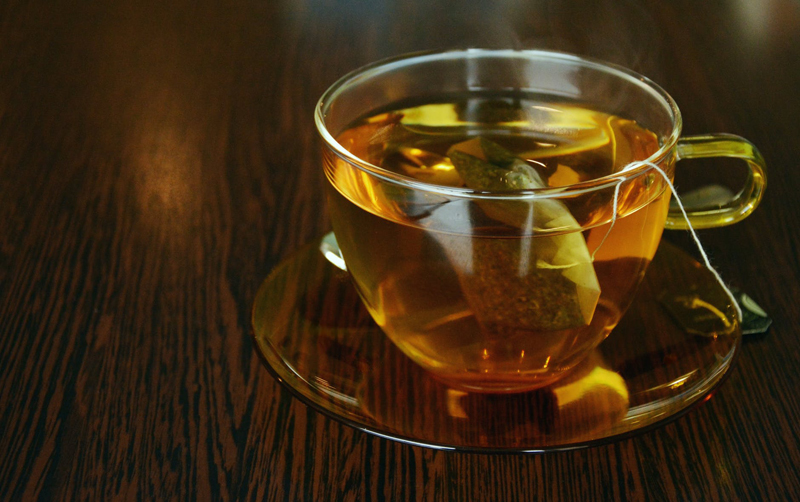 There are so many things associated with coffee, such as the kinds and flavors, the machines and
makers for example, and it appears that the business of coffee keeps getting more elaborate.

But it is an exciting time for tea lovers as the popularity of tea is gaining in the United States,
I've done some research and I've come up with a short list of new hot items, equipment and
products all geared to tea.

Kettles are beloved. Tea kettles actually "percolate" the water. The bubbling brings oxygen into
the water and that creates for better tasting tea. Tea kettles can be made of many materials.

The earliest kettles were made of sturdy iron to be placed into or over an open fire. Today's
stove top kettles are works of art that one can match their personality with a color or shapes.

Glass kettles are for serious tea drinkers that are into the visual artistry.
With a glass kettle

one will have the ability to see the water bubbling. These glass kettles can range from low-end
to high end true works of art by sculptors.

If one can part with their stove top tea kettle whistler, there is a whole host of electric tea kettles.

The electric tea kettles do what a stove top tea kettle does, however, one great reason to use them
is for the control they offer. For the most part electric tea kettles have similar basic functions,
one such function is the boiling of water. While many of the electric tea kettles have a set of
"bells and whistles" functions, the electric kettle helps to achieve optimal temperature setting.

Many electric tea kettle functions will even have a "keep warm" setting. Electric kettles heat up
quickly, making this a convenient and useful setting for the tea drinker.

There is such a thing as a tea maker. It works very much like a coffee maker. It is also electric,
but differs from a coffee maker in that, one inserts the loose leaf tea into the "basket" above the
pot. The water then comes from above and proliferates the tea in the holder.
It then steeps the tea
and then according to setting will then release it into the tea pot below. The tea maker has

settings that one can adjust for the type and strength needed.

On the horizon also will be better commercial type dispensers and brewers for large industrial
and restaurants. But let's bring it back to the singular tea lover, there is now self- filtering type
of tea pot for one. One steeps the loose leaf tea in boiled water that is placed on top of the mug
and then the filtering system will drain the brewed tea into your mug directly.
Filtering and steeping is made better now by the products available that are durable, some are
sustainable and "green". Instead of using the simple tea ball, the paper filters are good for many
reasons. First, they are disposable. Often they are made out of compostable materials. This will
help with those who want to be more "green" conscious individuals. The paper filters are also
convenient for the user.
Better metal infusers are also out on the market. These metal infusers can also be placed into the
dishwasher for deep and complete cleaning. It is also known that metal infusers can also help to
prevent any possible cross-contamination for gluten free or other similar allergens, because of
the ability to clean it well.
Other newer ideas in the tea filtering area are the sport or on- the- go containers. There are a true
myriad of sizes, shapes, and concepts from tumbler types to larger containers for your loose
leaf tea. They work will all types of tea. Some have fancy carrying straps making them toteable
and useful and super convenient.
Look for tea accessories made with silicone materials. They are resilient and add a sense of fun
to our morning cuppa. Some are comedic and colorful!

Finally, just like coffee there are also k-cups. These tea K-cup type teas come in a bevy of types
of tea, there are many flavors and major brand companies that offer this tea. Tea is also available
in a pod type style as well.


It is a great time to be a tea lover because of the variety and the amount of products that are
now available in stores, specialty stores and on-line. Have fun trying different types of tea
products.



Related Articles
Editor's Picks Articles
Top Ten Articles
Previous Features
Site Map





Content copyright © 2022 by Mary Caliendo. All rights reserved.
This content was written by Mary Caliendo. If you wish to use this content in any manner, you need written permission. Contact Mary Caliendo for details.