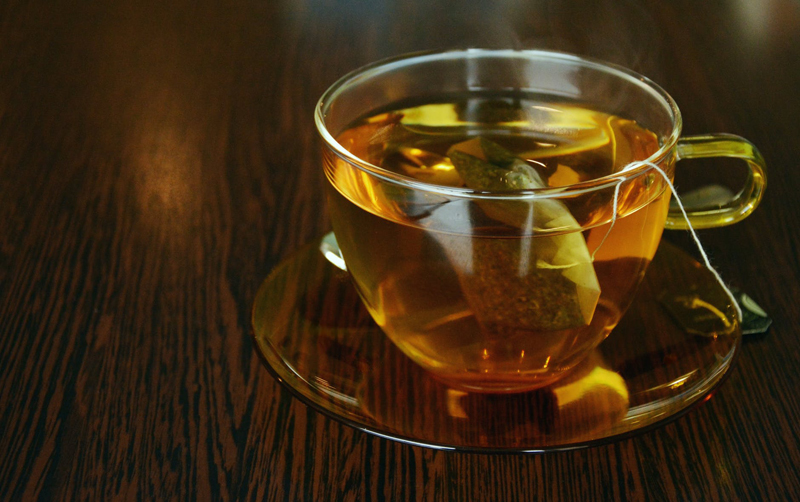 Tea soothes the soul, and it actually warms the body! It's fall the leaves are falling to the ground
and there is a true chill in the air as the temperatures are starting to drop. There is nothing better
a warm cuppa tea!

Tea is loaded with antioxidant properties. Tea promotes boosting immune powers! Loading up
on antioxidants during this time will help as we go into the tough flu season!
Fall begs us into heartier and fuller bodied flavors of tea. Bring on the spice! Just like coffee, tea
also has it's pumpkin this and pumpkin that; but don't just say yes to pumpkin, explore the
more complex flavorings. There are a plethora of exotic fruits and even heavier varietals such
as barley and rice teas.

Fuller body teas like Earl Grey, Ceylons, Darjeelings, Asams and rooibos pair well with apples,
gingers, cranberry, cinnamon, and chai. These heartier fruits will help to sustain you all winter
long.
So many tea companies and on-line tea sellers have/sell premixed loose leaf and also tea bagged
teas, one can read labels if the tea is a premade/blended tea to compare to see if the tea is filled
what you desire in a full-bodied fall tea.

Take Darjeeling tea it has a floral note and a smooth taste, and is often blended with hibiscus,
cardamom, licorice roots, ginger, orange peels, and even peppercorns! Then oolong for example,
is considered a lighter green tea, but because of its nuttiness taste it may be blended with things
like hibiscus, clove, licorice roots, cocoa, and peppermint, thus making it a heartier tea.
Then rooibos tea having an earthy flavor can be used in the making of chai masala tea. But as
with the others, hearty spices pair well with rooibos. Adding in similar spices like cardamom,
orange peel, peppercorn, cinnamon, all-spice, clove, ginger, and licorice roots amp up the
heartiness of the less stronger tea.

Blending your own tea gets you exactly what you want in your tea and this makes it a fully
custom tea. By blending your own tea you get to create and mix and gear your tea to a specific
seasonal favorite!

Most blending teas will require 1 tbsp. of each teas & spices per 8 oz. cup, or to make tea for large
batch it is 1 cup measure.

Making your own chai is easy by combining tea and spices together.
Always start with your base tea (for chai pick a full-bodied black tea such as Asam,
Darjeeling and Ceylon)
Then mix the following and adjust to your specific taste, cinnamon, star anise, cardamom,
ginger and coriander.
Insert into infuser filter or into infuser ball. Steep the chai mix tea for at least 5 minutes.

Then, finish making chai by adding a sugar source (stevia, agave, honey, sugar in the raw)
to taste. Then to finish your chai, top with warmed milk of your choice. Fabulous quick and
super easy.

An invigorating tea one may like for fall is Black and vanilla tea.

Simple and easy:

Use a 1 tbsp. of Ceylon black tea as your base tea.
then adding in vanilla bean and rose petals each 1 tbsp.
This is rich full-bodied and super immune boosting!
And finally,
Orange tea blend
Use Asam black tea 1 C, then 1 tbsp. of each of these black pepper, cinnamon chips, and slightly
crushed cardamom. Please add a handful of dried orange slices. And 1 tsp of orange extract.

Mix this in an empty quart jar. add tea, pepper, orange slices, cinnamon, and cardamom. Shake
well. Let this set a full day or two to let orange extract permeate the tea and spices.

*As always with any herbs and extracts, please seek out medical advice before adding them into
your everyday consumption. Herbs and tea can interact with medications.
Have fun exploring the full-bodied flavors of the fall season. Enjoy experimenting with the
blending of your own custom tea!



Related Articles
Editor's Picks Articles
Top Ten Articles
Previous Features
Site Map





Content copyright © 2022 by Mary Caliendo. All rights reserved.
This content was written by Mary Caliendo. If you wish to use this content in any manner, you need written permission. Contact Mary Caliendo for details.