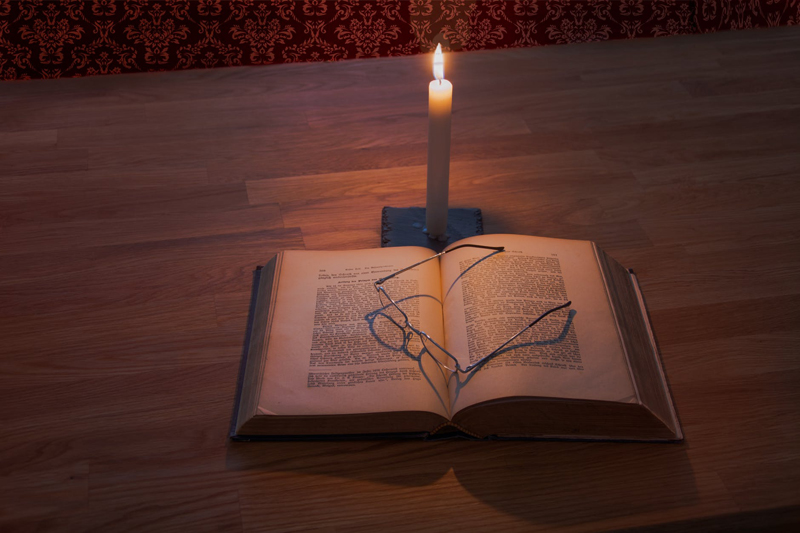 In July 1964, Lida and Erik Knudsen were murdered while asleep, their throats slit. Their sons, Jaeger and Peter, age nineteen and twenty, were asleep in their bedrooms, but claimed they didn't hear anything. The family was the closest neighbors to Marjorie Trumaine and her husband Hank, who lived on the windy plains of North Dakota. Marjorie was angry that their peace had been stolen from them.
Marjorie takes care of her husband who was paralyzed and blind due to an accident. She is a skilled researcher, professional indexer, and astute obverse of life. The Knudsen brothers help on Hank and Marjorie's farm.
When Sheriff Hilo Jenkins finds a strange copper amulet clasped in Erik's hands, he asks Marjorie to help find the meaning of the amulet and unusual markings. Marjorie meets with Professor Phineas Strand, who used to have a similar amulet that was stolen.
Later, the professor was murdered in the same brutal way as the Knudsen's. She feels increasingly threatened when she uncovers a connection between Peter Knudsen and the professor.
As the deaths continue to mount, Marjorie does everything she can to stop the killer from murdering more of her friends, and possibly her own family.
See Also Murder, A Marjorie Trumaine Mystery
, by Larry D. Sweazy is a period piece set in 1964 North Dakota. The author has taken his time to carefully lay out his setting, plot, and atmosphere; thankfully because taking his time to do so gave readers the satisfaction of a powerful, climatic ending.
We can almost literally feel the love and the extreme exhaustion of her situation; the day to day chores that Marjorie has to undertake as she cares for her husband.
With great attention to detail, the author walks us through one of the best build-ups to a climatic finish that I've read in some time. We feel the tension, the fear Marjorie feels for herself and her husband.
See Also Murder
is a tense suspense story that could possibly keep readers up late at night. The only negative in this book is that at times the author includes a little too much information. For example, it took a full page to walk to a door and begin to knock on that door. Much of the time was taken talking about family that seemingly had nothing to do with the story. Otherwise, the story is well worth the read.
If you are interested in purchasing this book, it is available at Amazon.com
A special thank you goes to Seventh Street Books for providing us with a complimentary copy of this book for our review.
You Should Also Read:
A Cold Day in Paradise Review
A Deadly Affair at Bobtail Ridge Review
No Mercy Review


Related Articles
Editor's Picks Articles
Top Ten Articles
Previous Features
Site Map



Follow @MysteryBooksEd
Tweet



Content copyright © 2019 by Edie Dykeman. All rights reserved.
This content was written by Edie Dykeman. If you wish to use this content in any manner, you need written permission. Contact Edie Dykeman for details.