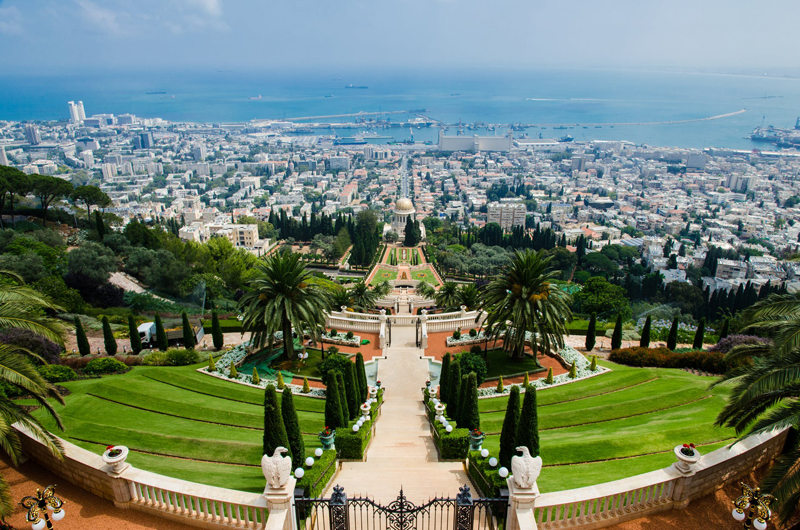 This week I'm chasing a small mystery from the past. Many years ago I came across a poem about God being in all religion that I have saved for decades. I wanted to correspond with the author of it, to turn it into a song, perhaps. Or maybe to print posters or other artwork. Certainly, I thought it ought to be published.
The poem expresses the concept of progressive revelation that is central to the teachings of the Bahá'u'lláh, Prophet Founder of the Bahá'í Faith. That there is only one God and one human family planetwide, and that His guidance has been regular and renewed every 600-1000 years in one single religion with many chapters. The result is that Bahá'ís accept and honor all the previous great Teachers, and expect that there will be more in the future.
This little poem touched my heart, and I wanted to share it with as many people as I could. But I needed the author's permission to do so, and couldn't find her. The project was set aside while waiting to get in touch.
Of course, in the ensuing events otherwise known as life, I have lost the original, and even the computer files of research. One small printout remains, in a fancy font which makes me think it was meant for an illuminated wall hanging. It is shorter than I think I remember the poem being, as well.
Rather than just throw it out with the other old papers I found in that packing box, I want to try once more. So, perhaps social media can solve the puzzle of who and where the author may be. I remember that she was a young person, perhaps from the Midwest, who was exploring world religions and encountered the Bahá'í Faith, possibly early in the twentieth century. Now, a disclaimer: I don't know why I think all that today; just do.
Here is the poem:
The creeds of the world are many
As the songs the nations sing
And some are old and hoary,
And the ivies round them cling,
With tendrils of superstition, and
Ancient fables strong
Clinging in form but changing
As centuries roll along.

For true are the words of Krishna
As the wheel of the great God whirls,
"I am in all religions
As thread in a string of pearls."**

Then let the Parsee worship
His God in the glory of the fire,
Let the Hindu kneel to Brahman
Till his last evil thoughts expire,
Let the disciples of Christ and Buddha,
Of Muhammad, believers all,
Unite in their mosque and temple,
Cathedrals and humble hall,

For in spite of their forms and fancies
God says as the great globe whirls
"I am in all religions
As thread in the string of pearls."

**from the Bhagavad Gita, Krishna says this, and adds, "Wherever thou seest extraordinary holiness and extraordinary power raising and purifying humanity, know thou that I am there."
I think her name might have been Sylvia, and I'm assuming that someone must have told me she was the author. But possibly she isn't and copied from some other source.
That's my little mystery. I offer it to you, Dear Readers, in hopes that your depth and breadth might encompass enough time and space to find the treasure. Maybe you remember reading this very poem in a newsletter, or your mother heard it quoted at an ecumenical meeting, or your cousins brought it home from a youth conference. Or the author is a relative?
Do send me a message, or post in the forum.
You Should Also Read:
The 5 Most Outrageous Things Bahá'ís Believe
Who Said That ?
Why is Patience So Difficult ?


Related Articles
Editor's Picks Articles
Top Ten Articles
Previous Features
Site Map





Content copyright © 2023 by Cheryll Schuette. All rights reserved.
This content was written by Cheryll Schuette. If you wish to use this content in any manner, you need written permission. Contact Cheryll Schuette for details.