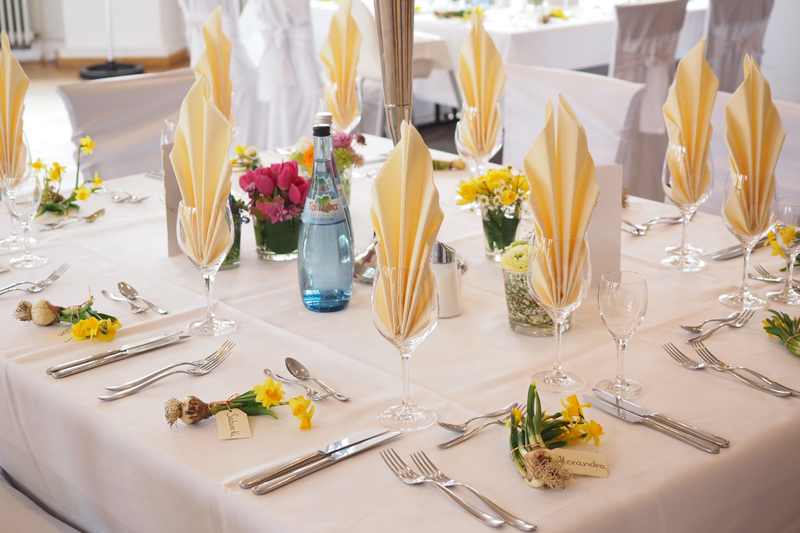 Throughout the age of film and TV women have been shown sipping away on a glass of something. Coffee is for the morning. A cocktail is for the afternoon. Wine is for dinner. Well, I guess those images can reflect those of men as well. Let's look closer at the women in these episodes. While we see them sipping away, do we ever witness a beer being consumed?

I remember watching "The Brady Bunch" once. The parents were discussing whether women could do everything men could do. When the mom asks, "tell me what women can't do that men can?" He responds with, "drink beer." Seemed like an odd statement. I mean, all the women in my family drank beer. Sure they drank coffee, an occasional cocktail and wine as well.

I'm here to say, as an etiquette excerpt, that consuming wine by females is acceptable. Yes, girls, it's OK to drink beer. Many may insist that you be a little more refined and pour your bottle of beer into a glass. While a chilled glass may enhance the taste a bit, really it will just keep your beer colder a bit longer. With that in mind, it's also OK to drink your chilled beer out of the bottle as well.

If you enjoy it, make no apologies. It's a fine beverage to consume and there are many reasons choosing beer over wine or hard alcohol is a better choice anyway. Here are a few of them:

It's more hydrating than other forms of alcohol. Because beer is mostly water, you are going to get less dehydrated consuming it. It's more filling as well, so someone who drinks beer tends to consume less actual alcohol in the long run.

With respect to beer, be aware of the potential pounds you can pack on. Beer is higher in calories than wine or hard liquor. Red wine has the least amount of pound-packing potential. Perhaps that's why red wine tends to be a girl's go-to drink.

White wine has more sugar and sugar is the enemy. If you tend to go for low fat, remember that more times than not fat is replaced with sugar. Sugar will cause you to pack on more pounds and inches than fat will. Wine and hard liquor is full of sugar. Sugar is also dehydrating and will add to your thirst and potential hangover the next day.

Above all, keep it all in moderation girls. If you have been enjoying the words to Carrie Underwood's song, "Smoke Break" I fully encourage you to follow that need for what I refer to as a little grown-up timeout. When you do partake, however, be smart and be safe. You are important and we need you in tip top form.



Related Articles
Editor's Picks Articles
Top Ten Articles
Previous Features
Site Map





Content copyright © 2021 by Lisa Plancich. All rights reserved.
This content was written by Lisa Plancich. If you wish to use this content in any manner, you need written permission. Contact Lisa Plancich for details.