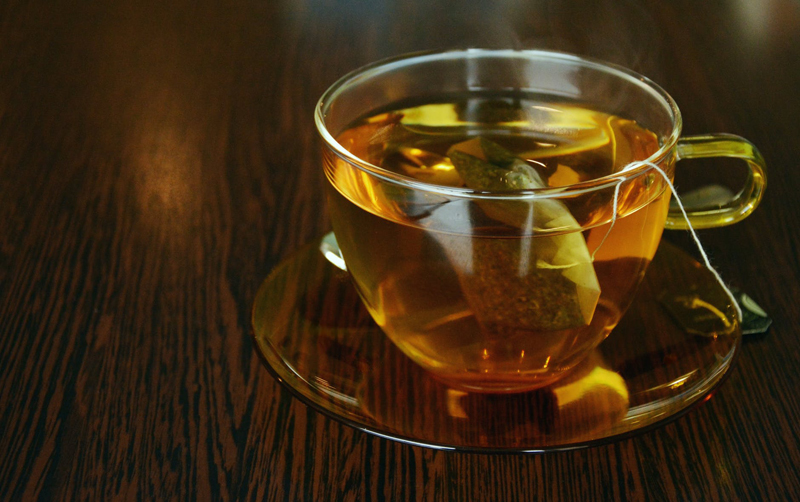 The simple definition of something being a sensory experience simply means that whatever it is,
it relates to the sensation of the physical senses. It can be something that is perceived or actually
transmitted by the senses itself.

Surrounding yourself in an indulgence of art and beauty is just one way to enjoy your tea and
a meal.

Beauty is truly in the eye of the beholder. One way to explore your sensory experience is to
perceive your tea time, high tea, or other meal in a very different way.
Many people I spoke with told me that morning beauty is having tea and watching the sunrise
before them. One can sip slowly as your senses taste the tea, feel the warmth of the tea, and
watch as the orange sunrise hues are painted with splashes of blue.
Many others may not rise in time to infuse their day with nature doing the painting, or many
times the weather doesn't cooperate and it is raining or gray and overcast.
Does the beauty
and art of your sensory experience end there. No it shouldn't.

Since beauty and comfort mean so many different things to people, one thing is for sure, that
you should continue to surround yourself with the things you absolutely love.
Let's take a quick look at the artful way of the Chinese Tea Ceremony. First, the ambiance of
of the Chinese Tea Ceremony places emphasis on peace & calm highlighting elegance and
harmony, and art and literature. In the Chinese culture, tea is a symbol for welcome.

They take slow and graceful movements to even fold napkins dutifully, for example.

They blend tradition with respect for nature and peace.
The Chinese will show honor to nature by the consumption of tea every day. They see it as a
necessity such as firewood, rice, oil, salt, soy sauce, vinegar, and water. Everything especially
the water must be clean and pure; this honors mother nature. They start their tea ceremony in
complete quiet, in comfort and in very clean rooms. They bring color into the stark surroundings
by beautiful and colorful hanging scrolls. They are normally handwritten with sayings and poetry
by notable Chinese. They color red is used in the decoration and in the tea ware. The host is
wishing their guests good luck.

On this note, the Japanese Ceremony is very similar. The Japanese also hold very high their full
traditions along with nature. Everything is deliberately simple. The Japanese also pay homage
to mother nature and peace, along with calm. They too, also use delicate and slow movements
and are very studied in the art of making and giving a tea ceremony. They also believe in the
art of the tea and that it is provided by mother nature. And that things like the water, for example
also need to be clean and pure. They enjoy using rustic almost rudimentary utensils and tea pots
for example. They often include a flower garden adjacent the room for tea. The Japanese also
tell stories of art, poetry and bits of literature on their decorative scrolls, and tea ware. The
Japanese also realize that the use of sustainable things such as bamboo play a very important
role in their tea service.

So we can see that the tea ceremonies above garner true respect for nature and all that is beautiful
in their eyes.

Here are some tips and tricks you can use in your own daily life to bring in the artful sensory
tea experience into your lives:
First make a special time for this experience, just for you or to share without interruption.

It may just be a short fifteen minutes or so. Perhaps it is just on weekends or maybe holidays
just put yourself as a priority. Once it becomes like second nature to you; you will reap the
benefits of a less stressful life.
From the first sip of tea, learn to savor and really taste the tea. Consider the color, taste,
the aromatherapy benefits of your tea. Try different types and stay with one you truly enjoy.

Infuse beauty by considering the shapes or the age of your cup, perhaps it's a pass down
tea cup, remembering another family member drinking from it. Place your treat on a
pretty glass crystal tray or a piece of fine China. Use tasty honeys, or butters or organic things
like smell the citrus of an orange or a lemon. Consider treating yourself to a sprig of lavender
or a budvase of wildflowers.

Infuse your art by gazing at the artful picture you may pass every day in the hallway, this time
look closer see the brush stokes, think of the artist. Put an array of things such as sea shells or
pinecones or crystals or rocks out before you.
The possibilities are endless; enjoy slowing down and really delving into a true artful sensory
tea. Hopefully these tips will help you achieve your goal of an enchanting artful sensory tea.



Related Articles
Editor's Picks Articles
Top Ten Articles
Previous Features
Site Map





Content copyright © 2022 by Mary Caliendo. All rights reserved.
This content was written by Mary Caliendo. If you wish to use this content in any manner, you need written permission. Contact Mary Caliendo for details.