Japanese Tea Ceremony Art Exhibit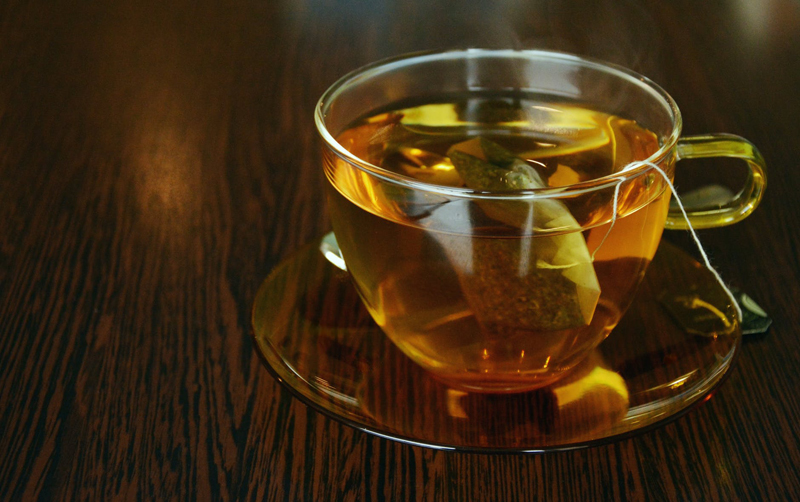 In the news, a major Japanese Tea Ceremony art exhibit will be held this year. In the early
Spring, March 23 through mid- summer July 24th, 2016, the Noguchi Museum located in
Queens, New York, will hold a major art exhibit using the stylings and artful wit of sculptor
extraordinaire Tom Sachs. Tom Sachs is most noted for his pop culture mixed media.

Enter then, Isamu Naguchi (1904-1988), a sculptor as well who used a large range of materials
for his love of the outdoor gardens he created as well as ceramics and even furniture.

It is the 30th anniversary of the museum that Naguchi started, this will be the first ever
exhibit in this museum to be presented as a single artist other than Naguchi himself!

Mr. Sachs Japanese Tea Ceremony exhibit will contain the installation of indoor/outdoor
gallery.

The exhibit will feature a tea house sculpture within a garden. It will feature all of the elements
necessary for Chanoyu; the traditional Japanese ceremony. The traditional ceremony is where
tea (matcha) is prepared, served, and taken, all while using ancient rituals. The exhibit's outdoor
gardens will also be enhanced by the large Basalt sculpture by Naguchi. Basalt is usually a hard
stone material that is used for foundations, bricks, and outdoor sculpture.
Tom Sachs will be respectful to the Japanese Way of Tea, but he will be putting his artsy spin
on this time honored tradition.

He will present his artful tea house complete with old and traditional ceremony tools. While Mr.
Sachs blends his passion for art with technology; his art remains deep and complex, but fun.

Within his new envisioned tea house will be, for example, a canister of matcha tea labeled with
his moniker of Satan Ceramics star sign as well the "666" numbers on it. He'll continue on
with a very "deco" styled Hishaku ladle or a redesigned Tsuku-Bai (handwashing station), or a
"drill" driven Bamboo whisk as part of his artful tray of Chabako tea utensils.

Tom Sachs, born in 1966, lives and works in New York City and is labeled as an American
Contemporary artist. In 2014, he had a very successful sculpture exhibit that he entitled
"Chawan". It was cabinets filled with ceramic Japanese tea bowls made between 2012-2014.

These Chawan shows the fingerprints and process of making these 293 handmade objects.

Under the name of Satan Ceramics, Tom Sachs and his three friends created the brand, the
four friends meet weekly to meet and make, fire and glaze ceramics. They shape clay with
a sense of irreverence, rites, and ritual. Tom Sachs says of his three friends, "brain to hand
to object", they are Mary Frey, Pat McCarthy, and JJ Peet.
Sachs "Chawan" exhibit paralleled the NASA space program with an ancient tea ceremony.

Tom Sachs art touches our nerves and funny bones by being laced with sarcastic realism
amid our everyday lives and recognizable icons.

A few last words on the exhibit in general, the outdoor garden is styled as a beautiful Japanese
garden. The Japanese create a scene inspired by the natural world on a small scale. The gardens
almost always include rocks and water, they are the key tenets of the Japanese garden. Rocks
create the structure, they are considered the bones of the earth and water means renewal.

In Japan, small residential gardens are beloved because there is such urban density. The
gardens ensure that there is pleasing and natural escapes to insulate them from the noises
and the hustle of the city. Also, when invited to a Japanese tea ceremony, the tea garden
is a place that serves as a waiting room of sorts and helps to create calm and peace and brings
art into the tea ceremony. The Japanese enjoy a full sensory experience within the ceremony.

During the Tom Sachs Tea House exhibit, he and the Naguchi Museum will actually hold and
host a series of traditional Japanese tea ceremonies. Spots to attend this event will be extremely
limited and will be picked by a public lottery. Please go to the museum's web site to stay current
and to be aware when that will take effect and see posted schedules as well.
Enjoy the artful Japanese Way of Tea.

Please see the Noguchi(dot)org museum web-site for complete details.



Related Articles
Editor's Picks Articles
Top Ten Articles
Previous Features
Site Map





Content copyright © 2021 by Mary Caliendo. All rights reserved.
This content was written by Mary Caliendo. If you wish to use this content in any manner, you need written permission. Contact Mary Caliendo for details.