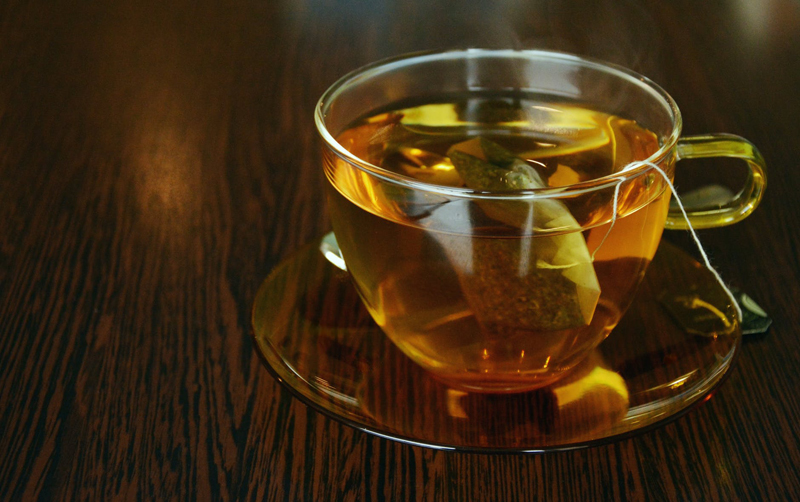 It's Spring and it's busting out all over! There are tulips rising, robins nesting and chirping, and bunnies frolicking looking for their dens and time for family to get together and have brunch and tea.

Here are two recipes for an easy yet hearty family brunch that pair well with tea. Easy to make and bake Cheesy Spinach Quiche and Lemon Iced Scone and served with heaps of bacon will fill even the hungriest of the bunch.

Tea itself usually pairs with many foods and flavors. Today's recipes though will pair greatly with this list of teas: Earl Grey Black teas, English Breakfast teas, orange Pekoe black teas, gingers, lavender scented and lavender teas, and any fruity type teas or herbals; especially peach or apricots.

Sounds delicious!

For the Cheesy Spinach Quiche
You'll need:

1 saucepan
1 quiche pan/baker
stirring utensil
knife to chop with
Ingredients:
1 10 oz pkg frozen spinach
4 eggs (beaten)
1 16 oz cottage cheese (we use a large curd it is your choice)
2 c shredded cheddar cheese
1 bunch green onion (finely chopped no greens just the onions)
¼ c plain croutons (crushed)

Directions:

Preheat oven to 325 degrees and grease the quiche pan/baker

Step 1:
Put the spinach in the saucepan, and cover and heat until it is soft. Stir this occasionally. Drain any excess liquid that there is. Now, stir in the green onions, the eggs, cottage cheese and cheddar cheese. Stir this mixture through thoroughly. Pour into the already greased quiche pan/baker.

Step 2:
Bake now in the preheated oven for 45 minutes. Once cooking for 45 minutes remove and sprinkle the crushed croutons on the top and then put back into the oven and bake for another 15 minutes until the eggs are done in the middle.
That's it very easy prep. and bake and only approximately 250 calories per helping! Extra helping of bacon may be in order!

Next recipe is a simple lemon scone but so tasty.

Lemon Scone
You'll need:

pastry blender
baking sheet
mixing bowl
whisk
rolling pin if desired (can make by just patting dough with hands)

Ingredients:

3c all-purpose flour, 1/3 tsp table salt, ¾ c cold butter (cut into pieces) 9 tbsp milk , 3 tbsp lemon juice, 1 ½ tsp baking powder, 1 ½ tsp baking soda, 2 ½ tsp lemon zest, 1 ½ tsp vinegar, 2 c confectioner's sugar, 1/3 c butter (melt this), 2 ½ tbsp. lemon juice, ½ tsp vanilla extract, 2 tbsp water (less or more as needed)

Directions:
Step 1:
Preheat oven to 350 degrees.

Step 2:
Mix together flour, sugar, baking powder, baking soda, and salt in a mixing bowl. Cut in the cold butter with pastry blender until mixture resembles coarse crumbs.

Step 3:
Whisk milk, 3 tbsp lemon juice, lemon zest, and vinegar in small bowl and stir into flour mixture until moistened, turned onto a floured surface.

Step 4:
Knead dough briefly for 5 to 6 turns. Pat with hands to make a round about 1" thick. Now cut this into 10 "wedges". Place onto the baking sheet and leaving them at least 1" apart.

Step 5:
Bake until bottoms are just tan in color, about 11 to 14 minutes (times will vary on the oven), allow them to cool and set for about 15 minutes.

Step 6:
Making the icing, stir in the 2 c confectioner's sugar, the melted butter, 2 ½ tsp lemon juice, and the vanilla extract in a small bowl until smooth. Stir the water in as needed 1 tbsp at a time until the mixture is easily drizzling off the spoon. If it is at the desired consistency, glaze over the tops of the now warm scones.

This recipe will yield 10 scones at approximately 425-450 calories (depending on the size of your scones)

Enjoy! Happy Spring!



Related Articles
Editor's Picks Articles
Top Ten Articles
Previous Features
Site Map





Content copyright © 2021 by Mary Caliendo. All rights reserved.
This content was written by Mary Caliendo. If you wish to use this content in any manner, you need written permission. Contact Mary Caliendo for details.