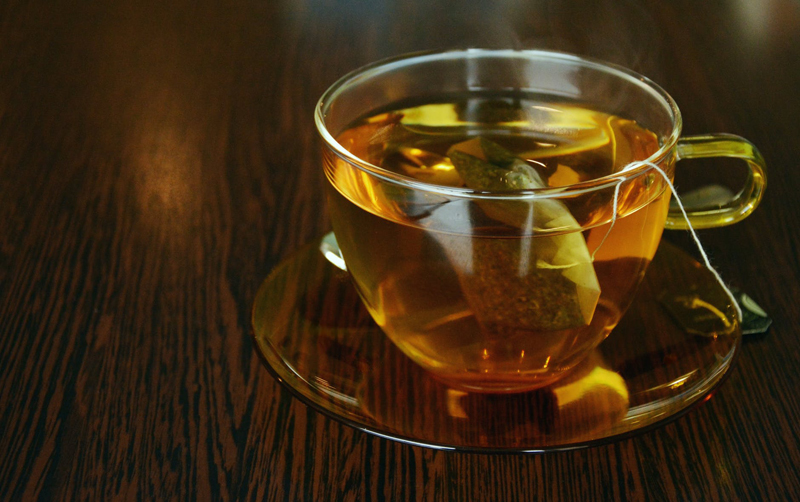 Bone China Tea Ware
Tea cups and other tea ware can be made from bone china, and in fact, it is quite common. While many people just enjoy drinking tea out of "pretty" tea cups, just as many people enjoy collecting them as well.

From the time of bone china's inception until the 20th century, bone china was made by potters exclusively in England.

In 1748 in East London in a town called Bow, a potter named Thomas Frye first developed what has come to be known as bone china. Thomas Frye's pottery house was located near the cattle slaughterhouses and he was readily able to obtain animal (ox back then) bones. Frye then created a "mixture" to use in his pottery. At that time his "mixture" was about 45% of the bone ash and he dubbed it, fine porcelain.

In the bustling 20th century, an English potter named Josiah Spode of the famous potter firm Stoke-On-Trent in Staffordshire, perfected Thomas Frye's "mixture" and improved it and launched an even more desirable bone china. Also, it is during this time period that Japan began to make fine bone china in their countries and began to mass produce it to the world. Thomas Spode created many very famous pottery lines that some are still in production today such as, Royal Doulton, Wedgewood, Worcester, Mintons, Coalport, Spode, and Royal Crown Derby.

Porcelain should not be confused with bone china. Porcelain itself originated in China around 1279 A.D. Bone china is more durable than porcelain. Bone china may look more fragile by its appearance. Today and in England of the past, the standard for the mixture of ground bone ash has to be 50% of the mixture to be considered bone china. This made the bone china very durable, resistant to chipping and had a high value for heat retention. Its delicate look comes from the translucent nature. The color is also whiter and brighter by using this formula of bone ash.

For collectors of fine bone china, there is a plethora to choose from. There are sets that range from the high end (something for the Queen of England) to whimsical "Alice in Wonderland" themed pottery for example. Here are a few things to keep in mind when collecting tea ware: most likely if you can see your fingers through a backlit piece of china, it is fine bone china. Most fine bone china is whiter than just bone china is considered "warmer" in tone. Most bone china pieces are registered by the manufacturer and then are issued a trademark, and then a number and a pattern number. If your piece of bone china has no markings at all, here are a couple ideas to help you identify the piece: Please look under other parts of the set (i.e. saucer or plates, tea pot, or creamer) usually unless noted or commemorative in some way, tea cups are never made individually. If one is trying to match a set or replace broken parts, the internet is a fabulous source for identification. One can match even by the available pictures. Please remember to only purchase anything from a reputable source. And lastly, do not overlook your yard/garage sales, church rummage, flea markets or local antique shops they sometimes have just the piece you might be looking for! Have fun collecting!



Related Articles
Editor's Picks Articles
Top Ten Articles
Previous Features
Site Map





Content copyright © 2021 by Mary Caliendo. All rights reserved.
This content was written by Mary Caliendo. If you wish to use this content in any manner, you need written permission. Contact Mary Caliendo for details.