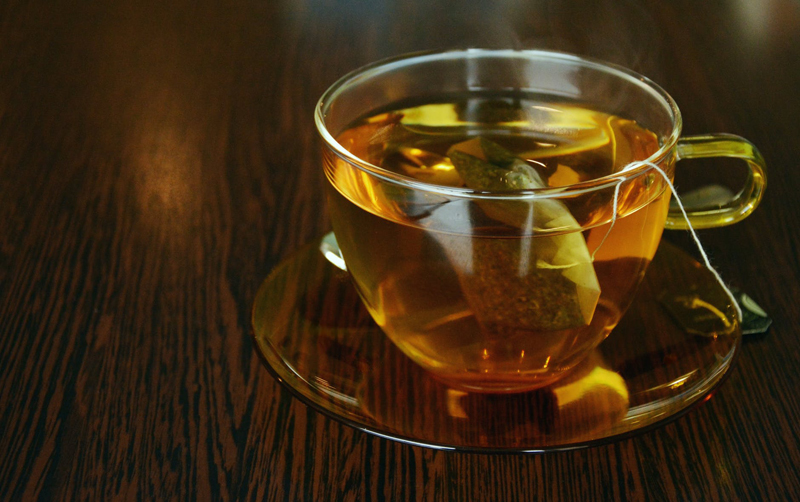 The Red Rose Tea Company is a tea manufacturer and tea beverage company that is engrained and a way of life for a lot of Canadian consumers and United States residents for many years.

The tea business was first founded and established in 1890 in New Brunswick, Canada. Its founder Theodore Harding Estabrooks, was a prominent Canadian businessman, he specialized in the import and export business. As time went on he began specializing in the blending and packaging of teas and coffees. His Red Rose Tea quickly became a known brand across the world and became a household name in Canada.

Re Rose tea became part of the Canadian culture. The Canadians were emotionally attached to the tea, and nary a household was without Red Rose Tea in their pantries!

Today, there are a couple of company branch divisions; however, it is still a privately held company, which is headquartered in Little Falls, N.Y. The parent company is TeeKanne GmbH. TeeKanne GmbH is a German company that is based in Dusseldorf that began in 1882. This company is the inventors and developers of the double chamber tea bag. They also are recognized as the world's largest fruit and herbal tea purveyor.

Red Rose Tea carries quite a few popular blends of tea. The blends differ for each country slightly, the number one Canadian version is tea that is comprised of orange pekoe tea; made from only the top two leaves of each tea sprig. Red Rose feels that tea from the top two leaves is the best and most premium quality.

The United States branch division started in 1920. The brand is owned by Redco Foods at this writing. American tastes prefer a blend of black pekoe tea and cut black tea.

While, the Red Rose brand is also owned by Unilever in Canada, it was also once owned by the UK Company named Brooke Bond Foods.

Red Rose Tea is a unique tea company, while its blends and tastes, along with its quality are superior, its popularity continues because of its "tea premiums". A "premium" was considered a gift with purchase. From the years of 1950-1970 all packages of Red Rose Tea contained a special premium. During these dates the premium was a fun "fortune telling" or Tasseography tea cups and saucers, or collectable tea cards, or small collectable ceramic figurines that were made by Wade Pottery (once called Wade Figurines). These premiums became wildly popular and quite collectable!

The tea cups were white/gold designs and were a series numbered 1, 2 & 3 marked on the bottom of each cup & saucer. They were made from fine bone china from England by Taylor, Smith, and Taylor.

The tea card premium was a part of the Red Rose yearly series that contained 48 cards and were distributed during the years 1959 through 1975.

The mini figurines began in 1967 as a giveaway in packages of tea in Quebec. They were glazed tiny pottery pieces that would often carry a theme. They "caught on" and became quite collectable. The promotion began in the United States in 1983.

The mini figurines are still available at the on-line store, and continue to garner quite a bit of collectability. Every once in a while the company will still offer "premiums" packed within their boxes of tea.

The Red Rose Tea company has always had a wide appeal and loyal following, and they were always considered to be quite creative with their brand and their marketing. In 1960, when television began to be popular in every household, the commercials for products began to also be really creative. Red Rose Tea began a commercial campaign that starred the movie star chimps that were named the Marquis Chimps. They were 3 highly trained chimps that advertised Red Rose Tea as for example, the chimps playing in a rock and roll band with tea cups in their hands. The three-part commercial campaign was comical and was successful. These same chimps also did some previous acting for the tea brand P.G. Tips that was owned by the Brooke Bond Brand in England.

Red Rose Tea is available in most supermarkets. It is also available on-line on their own web-site; they sell tea, their figurines, and tea ware and gifts.
Don't forget to search them out on social media; they are available on Facebook, Instagram, and Twitter.



Related Articles
Editor's Picks Articles
Top Ten Articles
Previous Features
Site Map





Content copyright © 2022 by Mary Caliendo. All rights reserved.
This content was written by Mary Caliendo. If you wish to use this content in any manner, you need written permission. Contact Mary Caliendo for details.