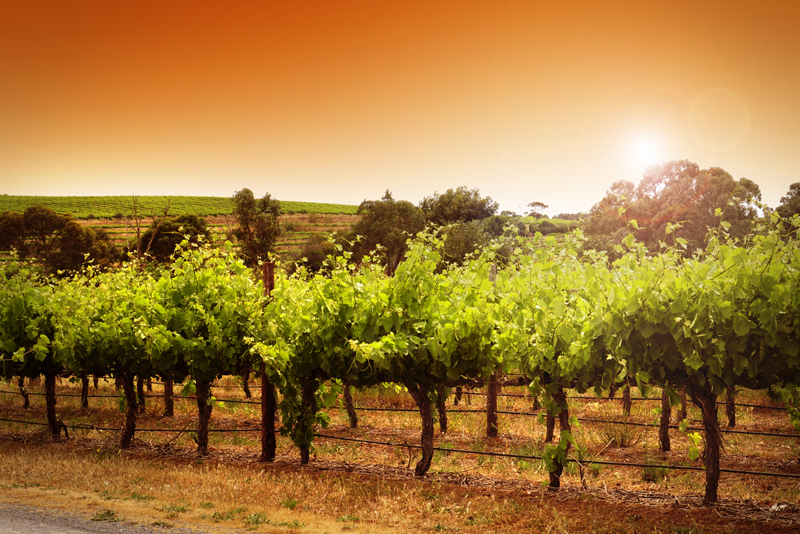 Since the middle of the twentieth century, several species of parrots have called California home. Although not native to the state, several varieties of the species have done well in the various coastal climates, and there are now many naturalized flocks in various areas. Beautiful and loud, they can be seen in many urban settings across the state.

The first urban legends about parrots in California come from the early 1960's. Various stories are told of individuals flying or driving animals in cages up from Latin America; when accidents in shipping caused cages to split apart, the frightened birds took to the skies. Those that survived formed flocks, had children, and, like so many other denizens of the state, became naturalized. There are also a story told, with many variations, of a pet store fire in the Los Angeles area. In some versions, an employee let the parrots go to prevent their deaths, while in others the cages were brought outside and broken, again letting the birds escape. However, they came to this area, they are here to stay. For some, this is a problem, because the flocks are now in competition with native species. Others, however, recognize that some varieties, like the Red-Crowned Parrot (Amazona viridigenalis), are critically endangered in their native countries; the California flocks are likely to be the reason that the species does not become extinct. Nature works in mysterious ways sometimes.

The largest number of parrots in California are varieties of the Amazonian parrot. The aforementioned Red-Crowned is now catalogued on the official list of California birds (as an introduced species, of course); in addition, the Lilac-Crowned (Amazona finschi)and Yellow-Headed Parrots (Amazona oratrix) are also natives of Mexico. Again like their human brethren, they are well-documented in Southern California, particularly in Los Angeles County's San Gabriel Valley. Roosting in trees, they are found in the foothills as well as in places like the Arboretum, where they nest at night. During the day, they often make the rounds of local communities, screeching their way across neighborhoods; it's not unusual for flocks to have an established route that doesn't vary from day to day. Look for them in parks in the late afternoon in Arcadia, Sierra Madre, and Monrovia.

On the Los Angeles coast, flocks of Rose-Ringed or Ring-Neck Parakeets (i) (Psittacula krameri) (/i) can be found. Interestingly enough, these parrots hail from India and Africa, the only species in California not from Latin America. This group has had a more difficult time establishing itself; while there have been sitings in the foothills of Los Angeles and in Bakersfield, these communities have mostly died out. Look for these parrots in the canyons of Malibu and Zuma Beach.

Farther north, a flock of conures, (Aratinga erythrogenys) has lived in the central and northern parts of San Francisco for decades. These parrots are from Peru and Ecuador, and were probably imported before this trade became illegal. Whether escapees or birds that were freed by owners, they have now created their own flock. Made famous by the book The Wild Parrots of Telegraph Hill , they can now be spotted around Fort Mason and the wooded areas at the top of the peninsula.

It's fun to see the parrots fly, and also to watch them "tormenting" neighborhood cats (some like to sit in trees and pull off leaves to drop on the heads of the predatory animals below before flying off in triumph.) Whether or not considered an introduced menace or a method that Nature has devised to save endangered species, they are indubitably part of the current fauna population of the state.

Bittner, Mark. The Wild Parrots of Telegraph Hill. > Broadway Books, 2005. ISBN: 978-1400081707

Disclaimer: I have never met Mark Bittner and have no connection to the book. I bought my copy with my own funds.

You Should Also Read:
Animals in the California Foothills


Related Articles
Editor's Picks Articles
Top Ten Articles
Previous Features
Site Map





Content copyright © 2022 by Korie Beth Brown, Ph.D. . All rights reserved.
This content was written by Korie Beth Brown, Ph.D. . If you wish to use this content in any manner, you need written permission. Contact Korie Beth Brown, Ph.D. for details.