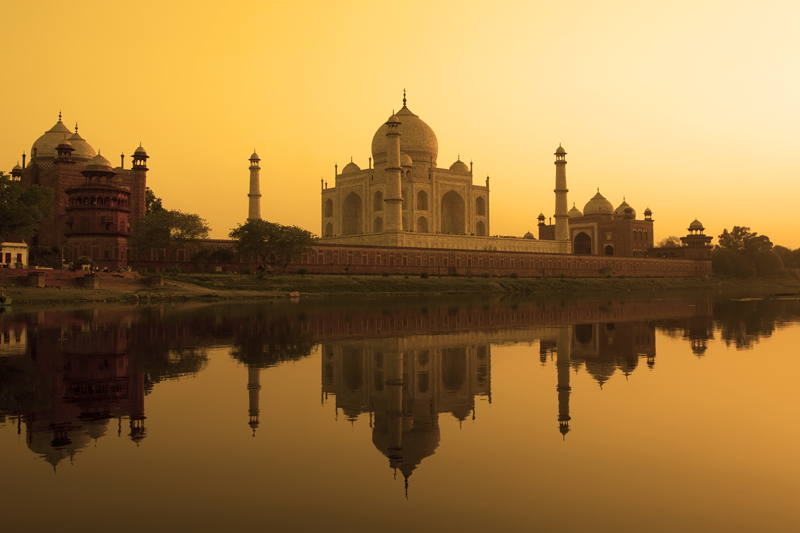 I rarely eat out at Indian restaurants, but on occasion when I do – I always order dishes that I regularly don't make at home very often. Usually, one of my favorite restaurant dishes to order is Malai Kofta. Now, I have had some excellent Malai Kofta, but more often than not – I've also had some "not so good" versions of this dish as well. So one day, I decided to try making Malai Kofta at home myself. The results? It's much simpler than you think (don't be intimidated by the long recipe), healthier for sure & absolutely delicious!
Koftas are delicious bite size Indian dumplings (vegetarian) or meatballs. They can be made from a variety of ingredients such as lamb, chicken, seafood, paneer or vegetables. They can be eaten as an appetizer, snack or side dish. Most often they are cooked in a spicy curry and served with naans or Basmati rice.
Koftas are most likely Middle Eastern or Persian in origin. They were introduced into Indian cuisine by the Mughals in the 16th century and remain a favorite among North Indians. My delicious Malai Koftas are so versatile - they can be served as an appetizer, as a snack or added to just about any type of curry or even soup for that matter. But I caution you, these yummy bites can be highly addictive so make sure you have plenty on hand.
Paneer is an essential component of Indian cuisine, especially in North Indian or Punjabi dishes. It is a mild cheese made usually from whole milk, similar to a Farmer's cheese. It has a firm texture and is a non-melting cheese that can withstand prolonged cooking times and still have the ability to retain its shape, texture and flavor. Home made paneer has a wonderful fresh taste and is also easy to make but store bought paneer is just as good and is easily available in any Indian grocery store. You can also substitute firm ricotta cheese or extra firm tofu as well. Feel free to use organic milk and make your own home made organic paneer.
MALAI KOFTA CURRY (Vegetarian Meatballs in a Creamy Curry)
Ingredients:
For the Malai Koftas
1½ cups firm paneer cheese, well drained & grated
1 medium potato (boiled until fork tender, peeled & well mashed)
1 small onion, finely chopped
1" piece of ginger, peeled & finely minced
1 large garlic clove, finely chopped
2-3 small green Thai chilies, finely minced (to taste)
¼ cup cilantro leaves, finely minced
¼ cup toasted unsalted cashew pieces (optional)
1 tsp garam masala
½ tsp ground cumin powder
¼ tsp amchur (dried mango powder), optional
pinch of baking soda
1 tbsp cornstarch
salt & pepper, to taste
1 tbsp all-purpose flour, as needed
oil (vegetable or canola) for shallow frying
For the Curry
1 large onion, sliced
1½" piece of ginger, peeled & roughly chopped
2-3 large garlic cloves, roughly chopped
½ tsp turmeric (haldi)
1 tsp garam masala
1 tsp red chili powder, to taste
1 tsp ground coriander powder
1 tbsp Kasoori methi (dried fenugreek leaves), gently crushed
1 bay leaf
salt & pepper, to taste

¼ cup toasted unsalted cashews, ground into a thick paste
1 tbsp tomato paste
1 cup tomato puree
½ cup thick yogurt, beaten until smooth
¼ cup cream
pinch of ground cardamom powder
pinch of freshly ground nutmeg
2 tbsp ghee (or vegetable oil)
freshly chopped cilantro leaves
toasted unsalted cashew pieces for garnish
METHOD:
To Make the Malai Kofta
In a medium mixing bowl, combine the paneer & the mashed potato together. Next, add in the onion along with the ginger, garlic, green chilies, cilantro leaves, cashew pieces, garam masala, ground cumin powder, amchur, baking soda, cornstarch, salt & pepper. Mix well to combine and then slowly add in just enough all-purpose flour so the mixture comes together easily to form a ball. It helps to refrigerate the kofta mixture for at least 30 minutes before forming the koftas (balls). Then using your very lightly oiled hands, form round balls (about ping pong ball size). You should get at least 12-15 koftas.
Heat enough oil in a deep skillet or wok to shallow fry the paneer koftas. This may be done in batches, but gently fry the koftas until they are golden brown on all sides. Drain well and set aside until needed. These are perfect as is for snacks or as an appetizer – but we are going to add them to a rich & creamy curry ☺.
To Make the Curry
In a large deep pan on medium high heat, add 1 tbsp of the ghee. When hot, add the onions along with the ginger & garlic. Sauté until the onions have softened & are golden brown. Then remove the onion mixture from the pan, allow to cool slightly & grind into a thick paste using water as needed. Set aside until needed.
To the same pan on medium high heat, add the remaining tbsp of ghee. When hot, add in the spices (turmeric, garam masala, red chili powder, ground coriander powder, Kasoori methi, bay leaf, salt & pepper). Stir well & let the spices perfume the oil. Next, add in the ground cashew paste & let look for a couple of minutes before adding in the ground onion paste along with the tomato paste. Stir well & let cook for a few minutes before adding in the tomato puree (along with about ½ cup or so of water, if needed). This dish usually has a thick rich curry but you can as much or as little water as you like. Mix well, cover & let cook on low for about 4-5 minutes. Then remove the pan from the heat & allow it to cool down for about 5 minutes or so. Now you can stir in the yogurt (I like to add in the yogurt off heat so it does not curdle). If you are ready to serve the dish, add in the koftas & let them warm through on low heat for a few minutes. Finish the dish with the cream, ground cardamom powder & freshly ground nutmeg. Garnish with lots of fresh cilantro leaves & toasted cashew pieces. Serve with warm buttery naans & fragrant Basmati pulao.
VARIATIONS:
You could add some finely chopped baby spinach or some finely shredded carrots or cabbage to the kofta mixture.
Koftas freeze very well too, so feel free to make some extra koftas – drain well after frying, let them cool and throw them into a freezer storage bag. Then you could simply pop them into an oven or drop them into a curry when needed.
NEWSLETTER
: I invite you to subscribe to our free weekly newsletter. This gives you all of the updates for the Indian Food site. Sometimes, this newsletter has additional information on recipes that are not in the articles. Fill in the blank just below the article with your email address -
which is never passed on beyond this site. We will never sell or trade your personal information.
You Should Also Read:
Sweet Potato Kofta Curry Recipe
Zucchini & Moong Dal Kofta Curry Recipe


Related Articles
Editor's Picks Articles
Top Ten Articles
Previous Features
Site Map



Follow @SadhanaGinde
Tweet



Content copyright © 2019 by Sadhana Ginde. All rights reserved.
This content was written by Sadhana Ginde. If you wish to use this content in any manner, you need written permission. Contact Sadhana Ginde for details.