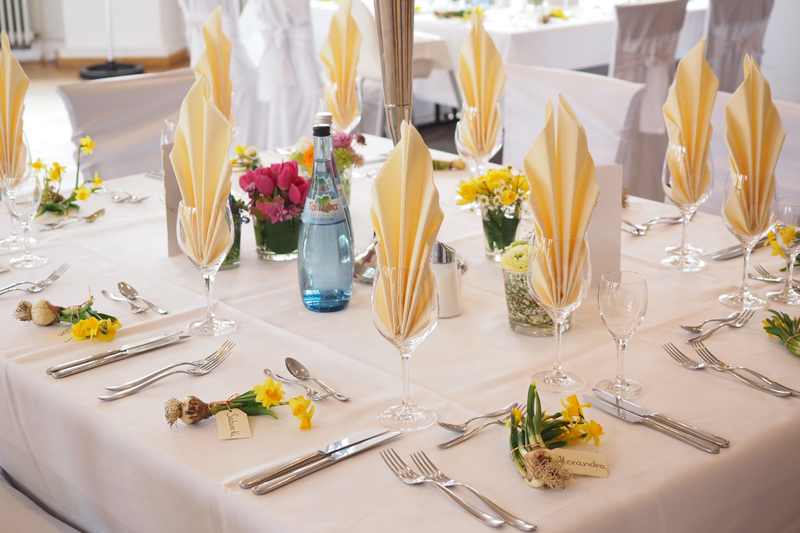 Feeling like you can never enjoy your experience at a restaurant? Wonder why it is that whenever you go out you are disappointed in the food, the people or the all-around atmosphere? Welcome to the world of the chronically unhappy guest. In this world it's not the venue, the service or the food that is at fault. If you consistently have a trying time when you dine out odds are it's you, not them, who is the problem. If you want to up the happiness quotient when dining at a restaurant, attempt to implement the following:

Be nice and considerate to the hostess
The host or hostess is the first point of contact in the restaurant. Everyone the host/ess greets is not always nice. Some are horribly impolite. Putting the hostess at ease by being kind allows this person to do their job well. If they feel judged, are spoken to in a rude manner, or anticipate a potential degrading statement from a patron, it is difficult for them to do their job well. All this person wants is to ensure you enjoy your meal. Make this easy on them and you will have better service.

Tip well and the bartender pours heavy
This is a phrase I have gleaned from countless bartenders, servers, hostesses and other people in the hospitality business. As consumers, we are expected to tip a server in order to properly thank them for their service. While communicating, "thank you" is expected and encouraged, it will not pay their bills. These people have chosen a profession where they act as a sort of fairy godmother (or godfather). You make a request for something and they bring it to you. Fairy dust, however, isn't a type of currency. You need to tip accordingly your appreciation. It's better than dining at your mother's home. She will at least appreciate you do the dishes. At a restaurant, making sure that the bartender is well taken care of right from the start, you have some assurance that your experience will continue to be enjoyable.

Smile and be respectful to your server
It is your server's job to be knowledgeable r restaurant. Defer to their expertise by asking their opinion on certain dishes. inquire of them what their favorite dish or appetizer is. If you have a question about the menu, wine selection or anything else with respect to your dining experience, ask them about this. When your server gives you a recommendation you are not obligated to take their advice. You should still, however, thank them for their suggestion.

Asking degrading or uncomfortable questions to your server is not acceptable. If you believe your server to be good looking, or someone you would like to see outside the restaurant, now is not the time to express your attraction. This person is working at a job where they deal with the public for hours at a time. Do you really think they haven't heard a suggestive remark from a number of other patrons over the hours and days they have to serve people like you? Thumper's mom from "Bambi" says, "if you can't say something nice, don't say nothing at all." It's advice everyone should follow,

These are three no-brainer suggestions on how to receive not just proper, but great service at a restaurant. While there's no guarantee your entree will be prepared to your picky standards, or the prime rib will still be available if you arrive 30 minutes before the restaurant closes, these easy and considerate steps will help you to have a better dining experience. Being kind and fair will encourage those around you to rise to your level of consideration for humanity. If you are rude to people, it's unreasonable to expect a different response when they address you. Begin with the basics of kindness, tipping, smiling and consideration. Then discover whether it might be you who is setting the tone.




Related Articles
Editor's Picks Articles
Top Ten Articles
Previous Features
Site Map





Content copyright © 2023 by Lisa Plancich. All rights reserved.
This content was written by Lisa Plancich. If you wish to use this content in any manner, you need written permission. Contact Lisa Plancich for details.