Why The Food Network Has Lost Touch With Reality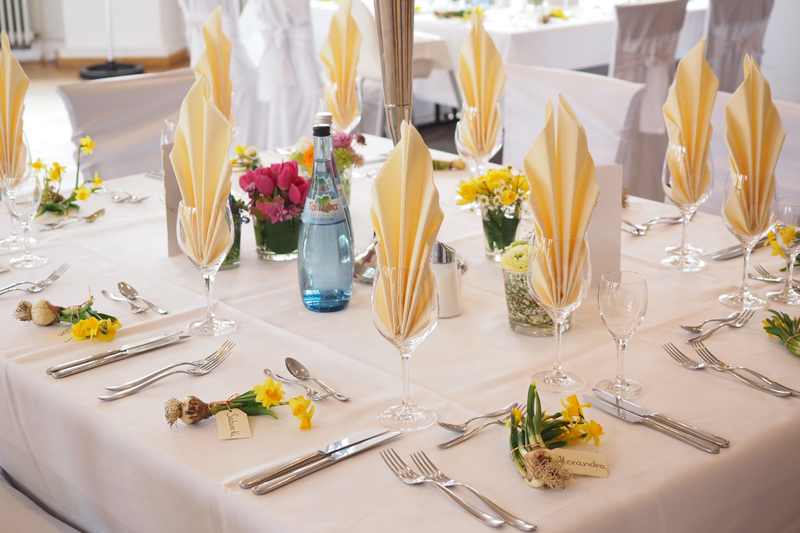 I love my Sunday's when I can watch Create on PBS. Public Television's cooking shows are fantastically well done, complete with a wide variety of outstanding chefs. Lots of inspiring foodies coming up with exciting and doable dinner concoctions keeps my short attention span. I get a feeling of excitement when expanding my repertoire of meals to make for family and friends. Inspiration to meal plan the upcoming week is an added bonus.

This was not the case when watching Food Network recently. I have never been so appalled at such ludicrous ideas and statements in my entire life. The silly, bogus menus and hosts who clearly didn't make up the entrees, let alone actually cooked them, bordered on offensive. Clearly Food Network has taken their cue from the Kardashians, Housewives of New York and other off-the-wall people who don't have real lives and only pretend to go through the motions of resembling actual human beings. Are we really supposed to watch and believe that these are authentic people who have real cooking skills, creating meals which are planned, shopped for and carried out on a somewhat consistent basis? After one hour it was obvious that Food Network "hosts" had no clue of how to plan meals and prepare them for people who actually exist. There was no inspiration or knowledge to pass along. It is unlikely anyone walks away from an episode on Food Network believing for a millisecond that these hosts are doing stuff that we, as real people, could actually accomplish as well.

I'm happy to say that I have never watched the Kardashians. Heck, I never watched an episode of Housewives either. I'm a busy wife and mom. I work. I cook. I clean. I shop for the meals that I attempt to plan in advance. This means I'm away from home the majority of hours we all have in any given day. I'm away from a television, and even a screen most of the time. It's unlikely that many moms have time to watch much television in the first place. If I'm going to take the time to schedule television into my busy life, to sit and watch something (while folding laundry, dusting or making dinner that is), it had better be worth my time. The Food Network is NOT worth my time. Here are a few reasons why:

Patricia Heaton is a fraud.

Patricia Heaton and her "Patricia Heaton on Parties," is both irritating and insulting. Sure, we love her. She's everyone's fun mom. The Food Network, however, will have us believe that Patricia can whip up a party lickety split with no hassle at all. The whole premise of the episode, "Beauties and the Bites," is so annoying it's almost comical. I can't believe I'm the only one who takes offense to her "Kardishian Persona." Like most of her episodes, Patricia is going to slave away for a gaggle of friends and make a bunch of stuff from scratch with no mess and no concept of time management for a party that very day. Seriously?

Here is Patricia's menu for "Beauties and the Bites:"

Savory Mini Quiche
Cheese Fondue
Chocolate Fondue
Fresh White Bean Puree on Endive


First, no one makes little quiches like that when we can get them from Costco. How irritating to believe that Patricia Heaton actually takes the time to make the dough, forms, cooks and fills every single little one. We all know she just asked her assistant to do this for her.

Next, cheese fondue and chocolate fondue are great and fun and I can imagine the appeal. So why pair them with itty bitty little quiches and pureed beans on a leaf? The meat and pastry in the quiches could have been cubes for the cheese fondue. It's a lot of extra work that real working people don't have the time or energy to create no matter how amazing and important your guests are.

Which bring me to the final irritating point of this episode. Don't give viewers a rundown of your guest list with all their performing and film pedigrees. Where are the real people? The nurse friends, insurance saleswomen and teachers? Those are the girls who would love and appreciate (and deserve) a lunch date. How about all your childhood friends who supported you when you were struggling? Can't you invite them to lunch? To give the lineage of every single one of the guests like they are some sort of rare breed falls into the Kardashian armada. If you aren't famous, or rich, or both, it doesn't matter how kind, fun or gifted you are. You still won't be invited to lunch with Patricia Heaton.

Finally, we would much rather hear about how you set the table with a repurposed tablecloth you discovered at a fundraiser for a local hospital where you volunteered. Now that's entertainment!!!!

Here is a quick read to assist the next time you want to entertain:




Related Articles
Editor's Picks Articles
Top Ten Articles
Previous Features
Site Map





Content copyright © 2023 by Lisa Plancich. All rights reserved.
This content was written by Lisa Plancich. If you wish to use this content in any manner, you need written permission. Contact Lisa Plancich for details.