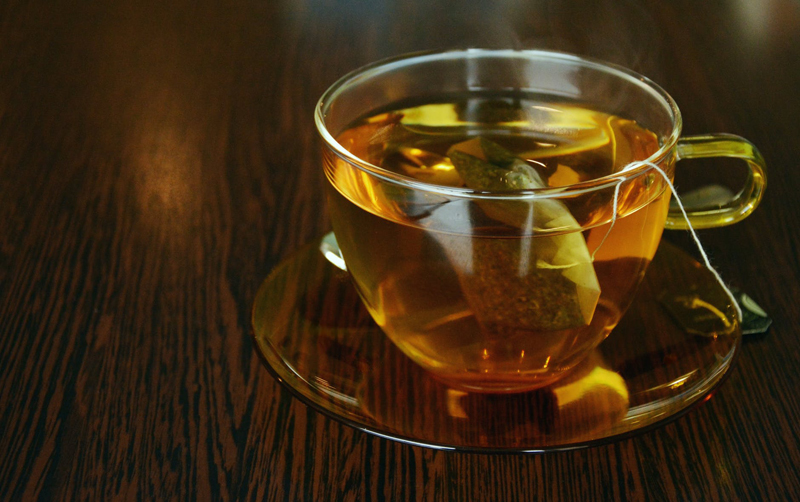 Aerosol tea in a can? Yes, it's true! It is aptly named No More Tea Bags. It is the brain-child of Guy Woodall and owner of the business No More Tea Bags. He is always continually looking for a better cuppa.

Manufactured by YumCha Drinks, they say their product is "properly brewed better tasting tea". Even this writer is having a hard time wrapping her brain around it.
The company YumCha is based in the UK and calls the new tea in the can "liquid Instant tea" and they feel they are causing a "tea-volution".

Mr. Woodall has been working on the idea of getting not only great tasting tea, but also tea free of chemicals to the tea cup very quickly. Recently in an interview with Eater.com, Mr. Woodall said he began fiddling around with the development idea, but it was in glass containers. And if he had to use glass containers, he would have to use chemical preservatives, and he did not want to do that because he feels that adding chemicals violates the integrity of the tea. As he kept at he realized that it could be done in an aerosol can. He realized that by putting it in a can it could be completely sterile condition and be completely isolated from outside air.

So to Mr. Woodall, this means a better tea. But getting it to the cup and into people's minds might be a hard proposition. The way the YumCha company and Guy Woodall's product is dispensed is similar to squirt whipped cream. You simply press down on the nozzle and the tea concentrate is squirted out and into the tea cup. Then after the desired amount is in the cup, the kettle water is then poured on top, just as you would with any other tea bag/loose tea.

Mr. Woodall realized that it only took him only eight seconds to make the concentrated brew and it had a consistent taste. That this new tea was completely protected from all outside contaminates; no bacteria, no mold, or no yeast. No light could get in, as light does alter the taste of tea. It has a convenience level for quickness and ease of making. Its cost was less than regular loose teas and tea bags.

But tea drinkers in the UK were inflamed; most tea drinkers love the experience of making tea. In fact, the subject caused an all-out twitter war! Most of them felt that this new tea drink was even impinging upon the traditions of England. Some even tweeting with the hash tag #Godsaveourteabags those not in favor of the company, even asked about the environmental impact of the containers in landfills. Mr. Woodall has said that although his tea cans are not biodegradable like tea bags are, the cans are recyclable. Mr. Woodall has said that the public has brought up a few interesting facts, he has been scaling up his operations and since September of 2016, he cannot keep up with the demand.
The No More Tea Bags currently comes in three teas, Breakfast Tea, Earl Grey, and Jasmine.

They can be bought in stores that stock it as well as on-line. YumCha is a company that has been farming on a small farm in Leatherhead (UK) since the 1980's. They have a passion for natural ingredients like elderflower and nettle. They sell iced tea concentrated into seven flavor fruit fusions. YumCha also can be found on Facebook.

Lastly, a bit about No More Tea Bags inventor and the recent former owner of YumCha. He is an MA, PhD, Philosophy from Edinburgh University. From 1986-through October 2010 he owned Thorncroft Drinks, LTD and is the current owner of No More Tea Bags & YumCha Iced Tea Concentrate.

No More Tea Bags offers an alternative to single tea bags and loose tea.



Related Articles
Editor's Picks Articles
Top Ten Articles
Previous Features
Site Map





Content copyright © 2021 by Mary Caliendo. All rights reserved.
This content was written by Mary Caliendo. If you wish to use this content in any manner, you need written permission. Contact Mary Caliendo for details.