Five Reminders When Eating at a Restaurant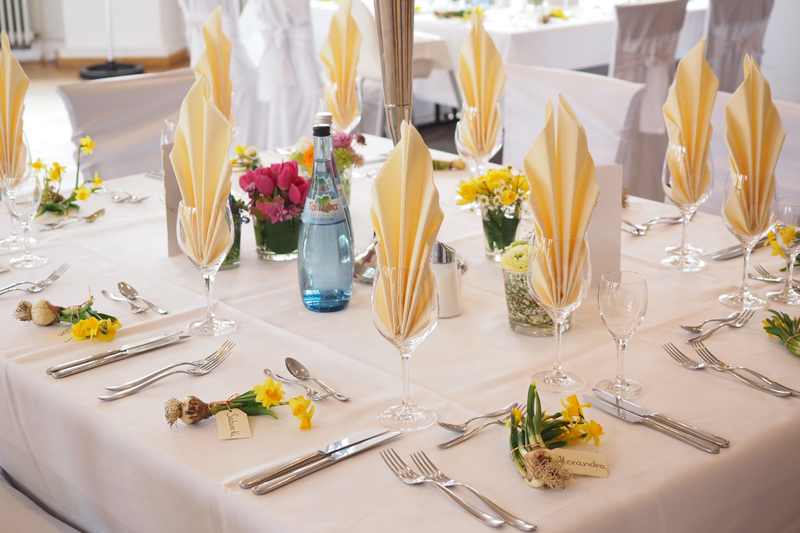 Little things many forget to do when dining out

We all love a dinner out. Restaurants take the mundane task of preparing dinner and make it extra enjoyable. Plus, there are no dishes to wash, dry and put away. It's a win-win. A great dining experience, however, can fall flat when people forgo basic considerations for others and do not act accordingly. Here are five easy steps you can take to ensure your restaurant dining experience is enjoyable from start to finish.

Be mindful of your attire.
You are not dining at home. You are leaving the comfort of your couch for a public kitchen and a dining room where other people of the general population are dining as well. Dress accordingly. Leave the yoga/sweat pants at home. If you are going to a nice restaurant, a nice skirt and top will be appropriate. Guys, a button down and a tie are never a bad idea. Unless you are opting for something in the fast food arena, forget about wearing your extra comfy but threadbare flannel along with your bad-hair-day-snapback.

Plan to spend money.
Yes, I know this sounds like a joke, yet I'm still astonished at how many people will arrive at a restaurant and be surprised that an entree costs money. When you add on a cocktail, appetizer and perhaps dessert, there is going to be a bill in excess of five dollars presented to you before you leave. In addition to the price of the food you consumed, you are expected to pay the cost of all the taxes and of course the tip. That's right, be prepared to include a tip before you even decide to go to dinner. If you are taken aback at the bill and question if you can afford to round up for the expected tip, stay home and save your money.

Be respectful to the wait staff.
If you treat your server like a lowly second class citizen, your actions are going to be scrutinized by everyone at the table, patrons at the restaurant, and the employees who work there. Is this the type of publicity you want? Just because your server is taking your order and filling your wine glass, it does not mean you are any better than they are. The second you forget your place in the general pecking order of life, and begin to speak condescendingly, put on airs or act like you know more than they do, becomes the moment you lose face among those who are now forced to spend a meal with a douche.

Observe the manners Mom taught you.
Once you are seated at the table, put your napkin in your lap. This may seem like a no-brainer, but really, the number of patrons in a restaurant who leave that piece of cloth right there in front of them is almost laughable. Also, chew with your mouth closed. Then swallow. Unless you are dining alone, keep your phone off the table. Ladies, apply lipstick in the restroom, not at the table.


Spills happen.
If you spill something, everyone knows this was an accident. Still, make every attempt to clean up your mess and apologize profusely. Offer your napkin, find a server who can grab a towel. If your spill splashes on someone, or results in a stain on someone else's clothing, make every effort to get this person dry and insist on paying for any cleaning which may need to be done.

Restaurants are wonderful. They take the mundane task of preparing dinner and make it extra enjoyable. Plus, there are no dishes to do at the end of the meal. It's a win-win. Sometimes, though, a great experience can fall away when people forget how to act accordingly.

Here is a book you may find useful when dining in or out. I hope you enjoy it.






Related Articles
Editor's Picks Articles
Top Ten Articles
Previous Features
Site Map





Content copyright © 2023 by Lisa Plancich. All rights reserved.
This content was written by Lisa Plancich. If you wish to use this content in any manner, you need written permission. Contact Lisa Plancich for details.