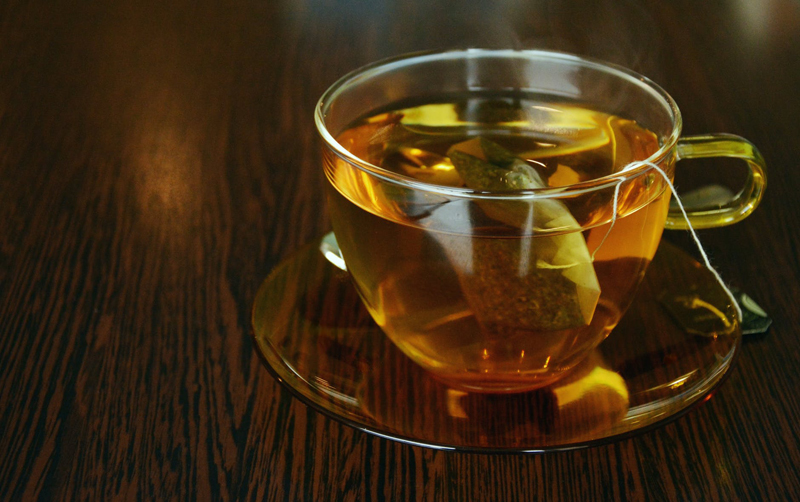 Tonight we'll be saying goodbye to last year and welcoming in a new year. This past year has brought some of the same ideas and products, and then the tea industry also welcomed in some changes.

Most people worldwide still want to make great advances in their overall health and vitality; living longer, healthier and happier was always on the agenda. Tea drinkers alike agree that drinking tea is still a great addition to their everyday health. There have been so many studies done on tea, whether scientific or medical that have proven the natural chemical make -up of tea can promote good health and provide for prevention against some diseases. Although, depending who was running the tests/studies, the community may disagree somewhat on the kinds, concentrations, and definitive findings as a result of them.

The acceptance of tea into our daily lives, especially in the United States, has increased again as appearances of tea on the restaurant menus, to bars making fancy sparkling drinks to serve to guests. The use of tea as a seasoning, sprinkled onto dishes or with "cold-brewing" coming into popularity just recently. Although this method has been around for some time now, it has caught on as if it were something new.

Cold-brewing is a process that tea is made inside the refrigerator with either loose-leaf or tea bags. Fill up a pitcher with cold water (no boiling or heating of water) the tea will then infuse itself, let stand then in the fridge for anywhere from 6-12 hours. This is the best way to also make iced tea in the summer (formally known as Refrigerator tea) because the heat and (sun tea) can cause ropey strands of bacteria to form on the top of tea. Also, Cold-brew tea has its health advantages; the colder temps help keep down the tannin in the tea, therefore, the tea is less astringent and has less caffeine in it. So that in turn, means many more people are able to tolerate tea because cold-brew is much smoother.

At this writing, iced tea still ranked in the number 1 spot with Americans, hot tea lagged behind, according to the Tea Council of the USA. They posted figures showing that on any given day, half of the American population was drinking iced tea. They went on to say that 74% of people in the Midwest drink iced tea and that only 68% of Southerners drank iced tea, which could mean that, that Southern tradition of porches and iced tea may just be a stereotype!

Also, tea gets mentioned more times this year in the lifestyle and beauty sections as claims for miracles and ingredients are abundant. Reusing tea bags for beauty reasons is also on trend this year. It is promoted as a great way to recycle and reuse. The beauty ideas are incredible from puffy eyes, razor nicks, sunburn, insect stings, cold sores and plantar warts! The tannin in black tea helps with constriction, this takes down swelling for example and the tea itself has medicinal qualities.

Here's a quick and easy recipe for a tea scrub using household ingredients and matcha tea:

Matcha Tea Cleanser

This is a great D. I. Y. for the face, and add more loose leaf tea and it is good for the body as well.

Ingredients needed:

2 tbsp. of granulated white sugar
¼ tsp. of matcha powder (can use bagged matcha, open and measure)
1 tbsp. of grape seed oil or can use olive oil

In a bowl mix well, package in jars that are air tight.

Also for the body:

Add to the recipe: extra loose leaf tea (can use green tea here) this helps to boost up the sloughing action and the green tea will add intensity to the fragrance.

**Tips: This great D.I. Y. is made with fresh ingredients, keep them tightly secured by keeping air out, it will stay fresher longer. If your matcha cleanser is constantly separating perhaps it may be time to discard it.

Recycle pretty jars from other products or use mason-type jars, this is pretty enough to give as gifts, include a tag to show ingredients and expiration date.

As far as the tea industry itself, here's a quick list of things for the upcoming year: small batch tea plantations are still much sought after. Most consumers are still demanding truth in advertising, i.e. if it doesn't contain tea, it should not say it does on the label! Most consumers still want tea workers to make good living wages and to not be mistreated in any way.

Still, more tea drinkers are asking for more tea on menus at restaurants and new items that serve up convenience as well as tea, such as, the spray tea in a can!

And lastly, subscription boxes have hit the tea market as well, handpicked tea and accessories are now being offered for a club-type price delivered fresh to your door. Look for these types of items to increase in the future.

"And now we welcome the New Year, full of things that have never been seen." ~Rainer Maria Rilke



Related Articles
Editor's Picks Articles
Top Ten Articles
Previous Features
Site Map





Content copyright © 2021 by Mary Caliendo. All rights reserved.
This content was written by Mary Caliendo. If you wish to use this content in any manner, you need written permission. Contact Mary Caliendo for details.