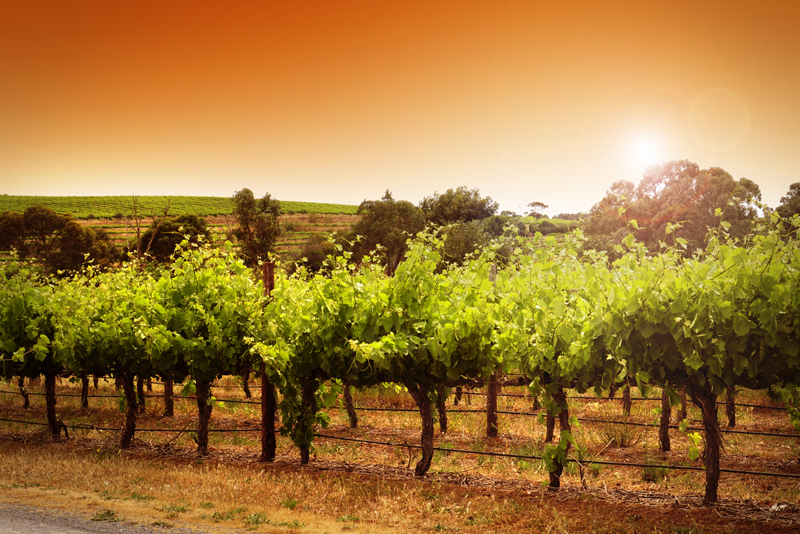 From San Francisco south to the Mexican border, the coastal part of California is covered in plants collectively referred to as "chaparral." This rare ecosystem is found in few parts of the world. Areas such as Chile, South Africa, and the countries of the Mediterranean all have similar plant communities, flora adapted to withstand low humidity and the alternation of periods of drought with intervals of intense precipitation. California's "endless summer" is hot or foggy, while winter is relatively warm, and plants here face unique seasons, including those of fire and flood.

Chaparral, also called "coastal sage scrub", has a distinctive look and smell. Low, scrubby plants cling to gray-brown dirt, scenting the air with an herbal, piney fragrance. California sagebrush, or Artemisia californica dominates the area, but there are several species of salvia, or true sage. Rosemary, which often grows native here, can be confused with several other plants that look familiar, such as ceanothus, or "California lilac." Buckwheat and yarrow grow from tall stalks, with clumps of leaves and flowers found at the ends. Manzanita bushes are larger and woodier, with distinctive bark. Toyon is also found in chaparral communities; the lovely red berries, produced in the winter, are responsible for the nickname "California holly". An old wives' tale posits that this was the reason Hollywood was so named!

In wooded areas, oak and sycamore trees are well established, although these variations look different from those in colder climates. California oaks have small, grayish-green leaves with sharp edges, while sycamore leaves are larger, they are leathery and dry. Both trees are notable for their large and deep roots, which allow them to withstand dry conditions; both trees grow into large canopies, providing shade to the animals that live within chaparral areas.

Many of these plants have resinous sap, which helps the plant retain moisture during the dry season but also makes the plants flammable. Fire is part of the chaparral life cycle, and plants that do well here have evolved to re-germinate quickly after a fire, either because of deep root systems, seeds which need heat to germinate, or a combination.

Poison oak grows freely in chaparral. Hikers should learn to recognize the plant and avoid touching it, as the urushiol on the leaves produces itching and rashes on human skin. From a distance, the plant itself is pretty to see, as the red leaves are distinctive in the gray-green sea of other chaparral plants.
As the California coast is developed, the chaparral community faces the same threats as the birds, herps, and mammals which make their home within it. As an ecosystem, it needs scientific study and protection. Organizations such as the California Chaparral Institute focus on research, education, and advocacy for this unusual eco-system; those interested in supporting this work can find out more at www.californiachaparral.com.

Disclaimer: I donate money to the California Chaparral Institute, but am not associated in any other way.

You Should Also Read:
Poisonous California Plants
a Mediterranean Climate
Wild Rabbits in California


Related Articles
Editor's Picks Articles
Top Ten Articles
Previous Features
Site Map





Content copyright © 2021 by Korie Beth Brown, Ph.D. . All rights reserved.
This content was written by Korie Beth Brown, Ph.D. . If you wish to use this content in any manner, you need written permission. Contact Korie Beth Brown, Ph.D. for details.