Traditional vs Contemporary Tatting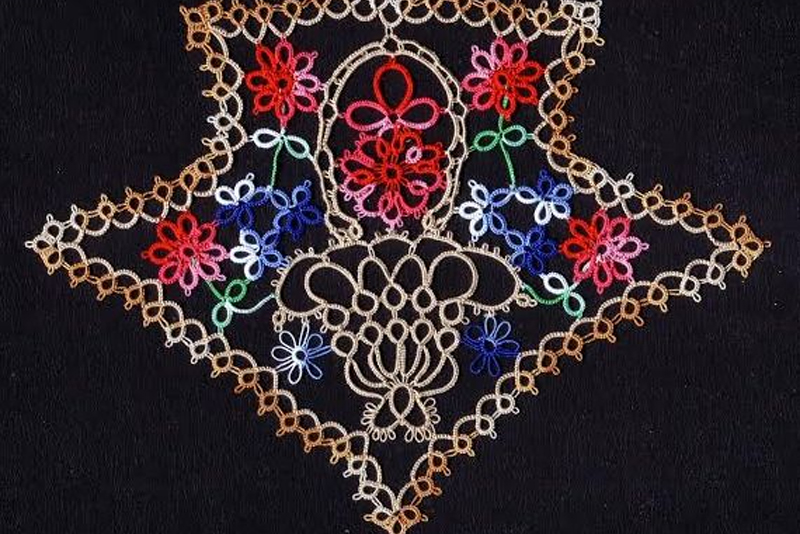 Traditional vs Contemporary Tatting

I was asked recently to give a brief review of Christel Weidmann's new book, "Frivolité für Routinières, 10 neue Spitzenmotive für Bordüren und Deckeli." I discovered it was a reprint with new info from 2009. The tatter was looking for a book with good old-fashioned tatting patterns, no fancy beadwork, and just one or two shuttles. In other words, traditional tatting. This would be perfect for the tatter.

Or was it traditional tatting? Does the use of a second shuttle to throw off floating rings from a chain make it contemporary? Does the mere use of the chain move a pattern from basic to fancy work?

I began tatting in the late '70's. At that time (and since)The House of White Birches(HWB) reprinted many vintage tatting patterns. They published a series of 6 tatting books during the '70's and '80's. Tatting Books No. 1 through 6. Here is the list of books and the original sources.

http://www.bellaonline.com/articles/art33653.asp

HWB #1 = reprint of Richardson's Book of Tatting #7
#2 = reprint of "Priscilla Tatting Book #2"
#3 = reprint of "Priscilla Tatting Book #1" [1909] with the cover and a possible few pages in the back from to Tatting Book No. 35 by Anne Orr
#4 = reprint of "Old and New Designs in Tatting and Crochet Braid" by Sophie T. La Croix
#5 = reprint of "Priscilla Tatting Book #3"
#6 = reprint of "40 Original designs" by Nellie Hall Youngburg

I considered this type of old-time "10-cent" booklets to be hot stuff at the time. But as I studied and learned more about tatting I realized these books were not that old. I discovered the even earlier Butterick's 1896 "Tatting & Netting" book, 150 pages, half of them tatting!



http://www.bellaonline.com/articles/art39728.asp




So now I must face the question of contemporary tatting. Contemporary means done in the present or at the time of another event. Or does it really mean that we have re envisioned not only how we can tat but how we can use the tatting. Our tatting not only decorates our households but when worn it accessorizes with our life style.

One look at a few recent tatting book covers shows jewelry plus 3-dimensional tatting, too.



http://www.bellaonline.com/articles/art183335.asp

http://www.bellaonline.com/articles/art183948.asp

http://www.bellaonline.com/articles/art302611.asp




This whole questions reminds me that tatting is not a lost art, it is alive and growing.


You Should Also Read:
Vintage Patterns
Vintage Collar


Related Articles
Editor's Picks Articles
Top Ten Articles
Previous Features
Site Map





Content copyright © 2018 by Georgia Seitz. All rights reserved.
This content was written by Georgia Seitz. If you wish to use this content in any manner, you need written permission. Contact Georgia Seitz for details.