Dogs and Chamomile Tea Consumption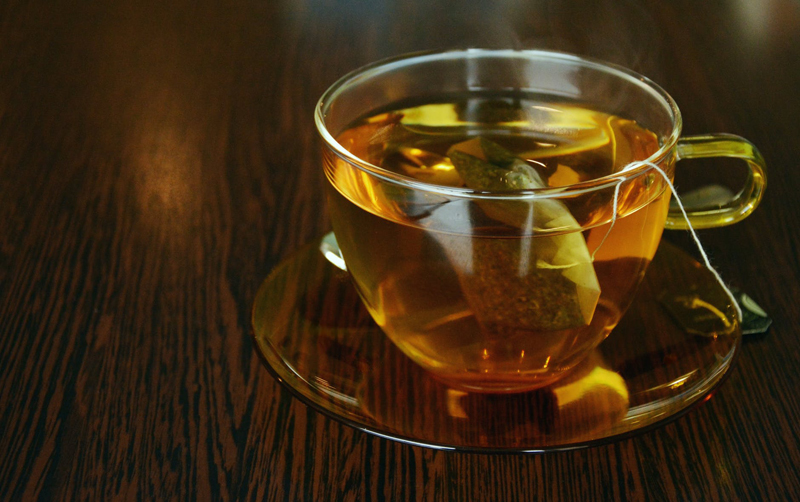 Dogs and Chamomile Tea Consumption
Our pet dogs are considered part of the family. We want to help and treat our dogs as well as we treat ourselves.
Dogs, however, are not human. While we do have similar systems, we do also have different systems.

I have done a great deal of research on this topic, and it seems the further back in date, chamomile tea was way less accepted. Dates of research articles and/or veterinary opinion have changed somewhat as of this writing.
All tea from tea plants have much more caffeine that does tea such as chamomile, which is from the camellia flower. This tea is considered an herbal, but may contain caffeine because it can be mixed or blended with other types of things. Black tea and Chamomile tea are not the same.

Black tea has caffeine in it, and while the caffeine is lower that what is in coffee or chocolate for example, it is a stimulant to dogs as it is in people. Smaller dog breeds, for example, that of a less than ten pound or toy type dog, are at a higher risk for side effects than that of a larger breed dog.

If a tiny toy poodle or a yorkie were to consume a single pitcher of homemade steeped black Iced Tea, could at the very least cause some extreme agitation to even a poisoning level that could cause life-threatening conditions. We need to treat black tea and coffee just like chocolate, mountain dew pop, and high energy drinks that we would never consider even giving to our dogs at all.

There are now, however, many advocates now who believe in holistic methods even for their pets. From foods to medication and supplements, pet owners again, want the best for their beloved animals.

Chamomile tea may have awesome benefits for some pets and their conditions. In many pet markets and veterinarian clinics they may even carry supplements that contain chamomile tea. These types of supplements can be prescribed to a dog that has no listed allergies. Many dogs can be allergic to ragweed, chrysanthemum, and aster type flowers and plants. Pets with these known allergies cannot drink chamomile tea.

Chamomile tea is very tolerated by humans, and the allergy reaction is very low. No matter, one needs to seek out the advice of the professional to make the decision to give your dog chamomile tea. Once it has been determined that your canine can have chamomile tea safely, your vet will determine how it is to be administered and give you the list of benefits for your pet.

It is believed that chamomile works because it contains naturally occurring chemical properties that heal. The scientific name is matricaria recutita. It contains apigenin; it acts like aspirin and works to inhibit inflammation. It also contains chamazulene which works as a mild sedative or antianxiety to help calm.

In your dogs' system, they might have anxiety and need to relax, or have inflammation or need help sleeping, chamomile can help with this. There are benefits that help aid with digestion, vomiting and with gas. It is common for one to make chamomile tea with 1 tsp/or 1tea bag and 8 ounces of water and steep for 15 minutes. Add this to 1 C of water to dilute even further and mix with food and/or water dish.

It is also helpful in a topical way. Chamomile has antimicrobial/antiseptic properties. It can be used as a compress soaked in chamomile tea or a bagged tea applied to flea bites, or irritated skin patches. It can also be made into a spray and sprayed on the irritation or even into the eyes in some cases.

The Veterinary Centers of America or VCA asks though that it should not be given to a pregnant dog. They take extra precautions just like humans do when they are pregnant. While we all want the best care for our pets please heed these final words.

Final words: * Please do ask your vet before you treat your dog with any type of herbal including this tea. Please know that we are talking about chamomile tea bags and loose teaspoon-full of chamomile tea, we are not talking about any type of essential oil or concentrated blends or anything that is mixed or blended with this tea. The VCA also asks that you do not purchase things off the internet as no one is certain to where items are coming from and/or not sure what other things/chemicals may be contained within your purchase.




Related Articles
Editor's Picks Articles
Top Ten Articles
Previous Features
Site Map





Content copyright © 2022 by Mary Caliendo. All rights reserved.
This content was written by Mary Caliendo. If you wish to use this content in any manner, you need written permission. Contact Mary Caliendo for details.