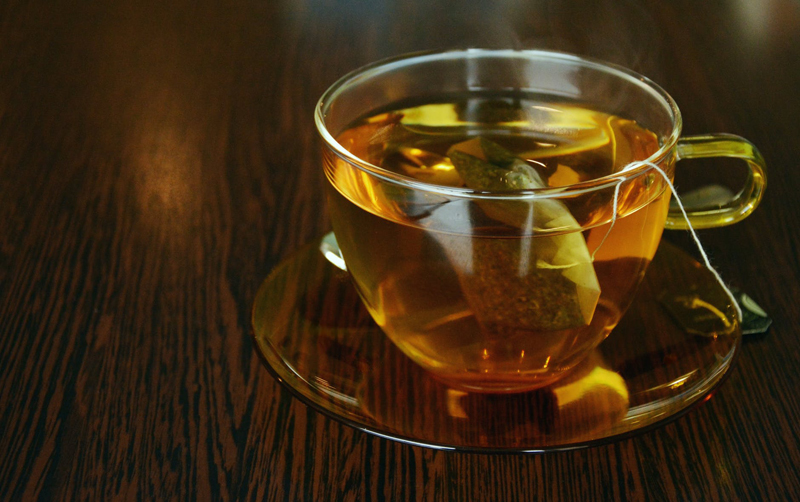 A while back, I did an article on tea buzzwords. This article brought to the reader's attention that advertisers and merchants often use "tea-based" words to attract buyers and sell their products. Many times using tea buzz words up-sale their products, because perhaps a consumer wasn't going to buy it but because it had the word "tea" written on the label it was then purchased more times than not because the consumer thought they might have been purchasing something healthy or good for them.

Enter antler tea, very recently, in Los Angeles; the public health department has come across botulism in a drink called antler tea.

In Chinese medicine, traced back to 100 A.D., deer antler was used as medicine for many maladies. Today in China it continues to be a very popular medicinal remedy, 2nd only to ginseng. The "gelatin" is collected from the process of rendering the "marrow" or "antler velvet" from inside of the bony antlers themselves. Many countries use this medicinal method to acquire new stamina and improve vitality. Some other uses are boosting up the calcium count, for arthritis pain, for collagen to help repair joints or repair connective tissue, and help to heal after an injury.

For this article, the specific deer antler "tea" found in Los Angeles is contained in a plastic pouch that is 9 inches long with Chinese lettering/writing on the front and on the back, the label is written only in Chinese. There are gold drawings of a deer on the front of the pouch.

As of April 27, 2017 two people have gotten sick and contracted botulism. Botulism is produced by a bacteria contained within the contents. The Orange County Health Department have asked consumers if they are in possession of this deer antler "tea" to please dispose of it immediately. This type of botulism bacteria can cause paralysis, breathing difficulty and can be potentially deadly.

This deer "tea" is not a tea, it is a tonic. It can be purchased as drops (oil) that can be added to tea, and that becomes an "herb" that is blended into tea. It can be dried and ground into a very fine powder, then this is boiled with other herbs to form a concoction, and then this is consumed warm, this is also not a tea!

This is a serious warning to be heeded. Consumers seeking good changes in their diets should always consider a reputable company or understand and research the contents of the labels of the product they are consuming.

Please remember that tea buzz words are used to attract the consumer into the purchase of their products. *If you or someone you know thinks they may have consumed this tea, they are asked to go to the emergency room. For more Information on this subject, please contact: publichealth(dot)lacounty(dot)gov

For more information on botulism please visit the CDC at: https://www.cdc(dot)gov/botulism

*Please always remember it is imperative that you consult your doctor/physician regarding the drinking/consuming of herbs or all other matter.



Related Articles
Editor's Picks Articles
Top Ten Articles
Previous Features
Site Map





Content copyright © 2021 by Mary Caliendo. All rights reserved.
This content was written by Mary Caliendo. If you wish to use this content in any manner, you need written permission. Contact Mary Caliendo for details.