Chopsticks Sabotaging the Sushi? Fingers Are Fine.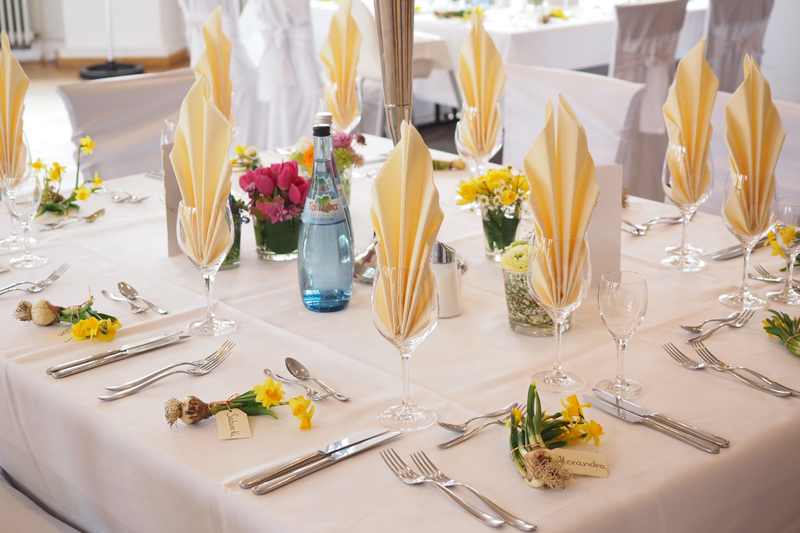 Though I'm proud that I can dexterously handle chopsticks while picking up a sushi roll or slice of sashimi with panache, I'm a bit relieved to know that I can pick them up with my fingers and not be frowned upon. After consulting a few chefs in the Seattle area, the resounding response is to abstain from the chop sticks and treat the sushi more like you would a hot wing. Although chopsticks are regularly provided, and a quick scan of average sushi places shows chopsticks rank above fingers as the preferred utensil, fingers are, in fact, fine.

Soy Sauce
Most mainstream sushi restaurants expect customers to dip, not dunk, your sushi and sashimi in soy sauce. You'll find soy sauce dishes on the counter. Soy sauce is called "murasaki," meaning "purple," in sushi-speak. A proper technique for the perfect sushi experience requires using the hands to pick up the sushi and turn it upside down. There's a simple reason for inverting your sushi: the molded rice base will disintegrate if it's dipped directly into soy sauce. The rice will also soak up too much sauce, ruining the flavor balance. The fish should touch the tongue first.

A Rationale For Fingers
Dipping fish-side first, after picking up the sushi, is not easy with chopsticks. Many sushi eaters hold their chopsticks in their fist and scissors them awkwardly. It might get the job done, but it's not very elegant. Thus, the hands-on experience delivers the true sensuality of sushi. Like eating curry in India, or injeri in Ethiopia, it just tastes better with the hands.

A final reason to skip chopsticks is that the rice block in the best sushi is often molded quite loosely. This method of packing a lot of air between the grains helps create that melt-in-the-mouth feel. Chopsticks can squash the rice grains, or lose their grip altogether. That's when one may end up eating that piece of sushi or sashimi with their fingers afterall.

Chopsticks Do Have A Certain Appeal
Tokyo culinary instructor Yumi Sone prefers chopsticks for their elegance. She finds eating with the hands a little affected when practiced by anyone but a true aficionado. "But chopsticks can be tricky when dipping sushi upside down," she says. Of course, with any items eaten with fingers, you do not lick or suck food and sauce off your digits. That's what napkins, or "oshibori" are for.

Oshibori, gari, wasabi
Every sushi-ya will give you a damp oshibori (hand towel) to wipe your fingers with before eating and between bites.

Use your chopsticks to pick up some gari (sweet pickled ginger) to refresh the palate. Think of it as the sherbet in a five course meal.

Grated wasabi, the pungent Japanese horseradish, is usually smeared on the block of rice, known as "shari," as the sushi is pressed. Wasabi may be mixed with soy sauce to dip sashimi (raw fish without sushi rice), but never, in polite circles, for sushi.


You Should Also Read:
Five Reasons Kids Should Make Their Beds


Related Articles
Editor's Picks Articles
Top Ten Articles
Previous Features
Site Map





Content copyright © 2022 by Lisa Plancich. All rights reserved.
This content was written by Lisa Plancich. If you wish to use this content in any manner, you need written permission. Contact Lisa Plancich for details.