Book Review - Raab's Promotion Guide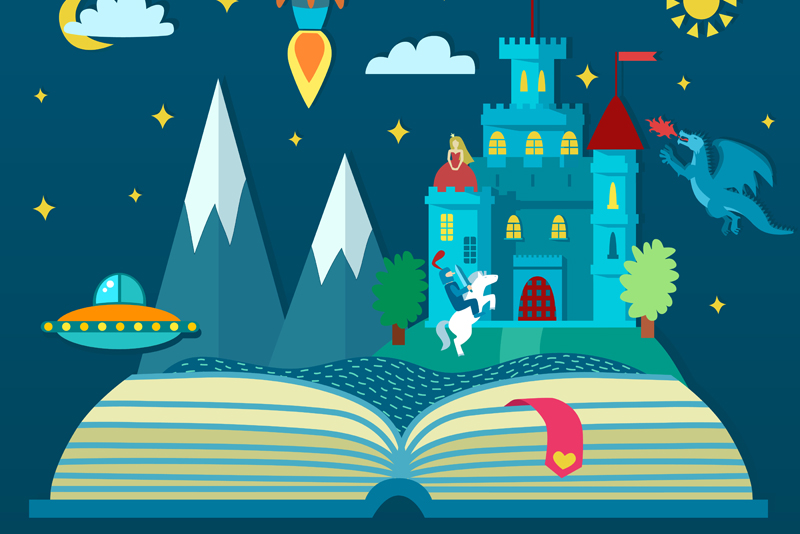 When I'm feeling uninspired, the best thing to do is pick up one of the many books I have on my bookshelf about children's writing and promotion. Today I picked up well-known children's book publicist Susan Salzman Raab's An Author's Guide to Children's Book Promotion, 10th edition (ISBN 09621211-7-7). This great compact guidebook (87 pages) provides children's authors with practical information on how to promote to the three major markets for children's books: bookstores, schools and libraries. Raab also discusses how to promote to some little-known specialty markets, such as book fairs and special interest groups. It's an outstanding primer for beginning authors and offers great ideas for the established author as well.

I particularly like the way that Ms. Raab starts her guide with these words: "Book promotion is the author's job." Truer words were never written. Whether you're published by a large traditional publisher, a small regional press or are self-published, you'll be expected to be very actively promoting and marketing your book if you intend to make children's writing your business. These days publishing margins are so tight that the budget your publisher may have for book promotion might not be very large. It takes a lot of creativity to think about how to prepare a pitch for the media that will garner interest and press.

There are many things to like about this book. First of all, I believe it's the only book on the market specifically for children's promotion (as opposed to all other types of book promotion) and it quickly covers all the types of promotional activities and viable book markets. The author makes the important point that if you're published by a traditional publisher, you'll need to coordinate closely with your publisher before beginning your promotional campaign.

She wisely begins the book with a chapter on distribution and discusses the major distributors for children's books today. After all, with a children's book you are selling at many different levels. If you've sold your book to a publisher and you have a contract, that is one level. The publisher, with your promotional assistance, will contract with distributors or wholesalers to sell to bookstores, libraries and educational markets. Then those outlets will sell to parents, grandparents and teachers. Ultimately your book will either become a child's favorite or it won't. In addition to all these different levels of sale, you also need to "sell" your book to the media. Without promotion, your book won't be noticed in the huge sea of other books published every year.

After the overview of distribution channels, Raab deftly describes the intricacies of approaching the school and library markets, beginning with the important reviewing journals, such as Library Journal, and then delving into how to plan school visits and events, attending library conventions, and preparing targeted direct mail. In addition to outlining these important promotional activities, she points the way to making your promotions more creative. How do you really reach teachers anyway? Give them something they can use to incorporate your book into their day-to-day lessons. The Teacher's Guide that Raab presents is a great example of how to get teachers interested.

This chapter is followed by a plan for how to approach bookstores both regionally and nationally to sponsor events related to your book. Bookstores need customers and if your book will bring in buyers they'll want to know about it. Press releases, targeted advertising, book signings and radio interviews can be done within the confines of tight budgets and can be very effective at getting the word out about your book.

Raab also does a solid job explaining lucrative specialty markets for children's books and she's added a new section to this tenth edition that discusses using websites and blogs to get more fans for your book.

The resource section is worth the $14.95 price tag of the book. It lists the addresses and contact information for many valuable associations and organizations in the children's publishing industry.

As I read this book again today to prepare for writing this review, I came away with three new great ideas for promoting my books this year. I leave the final pages of the book feeling newly inspired. There's more information at Raab's website as well: www.raabassociates.com.

I highly recommend "An Author's Guide to Children's Book Promotion." I just wish Ms. Raab would write a more extensive volume on this topic and share even more of her secrets with us!

To purchase Ms. Raab's An Author's Guide to Children's Book Promotion, visit Amazon.com.












Related Articles
Editor's Picks Articles
Top Ten Articles
Previous Features
Site Map





Content copyright © 2023 by Annamaria Farbizio. All rights reserved.
This content was written by Annamaria Farbizio. If you wish to use this content in any manner, you need written permission. Contact Annamaria Farbizio for details.