Phoenix Wright Ace Attorney - Justice for All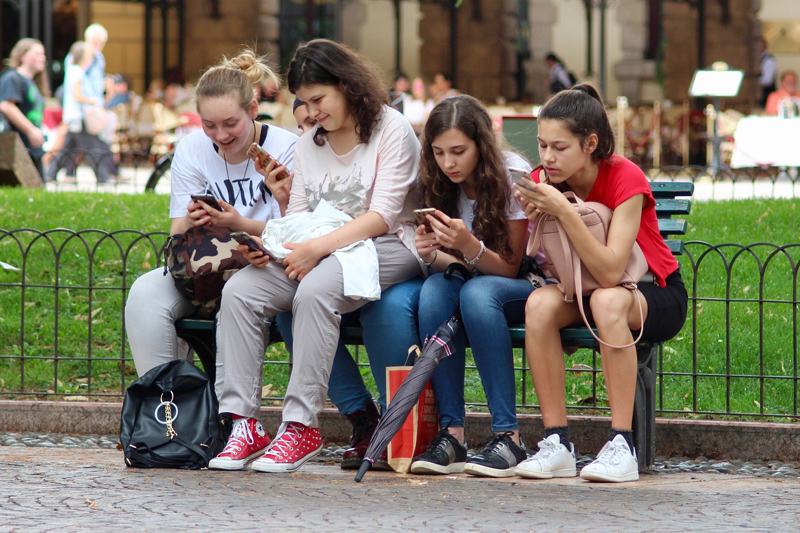 If you enjoy thought-involving puzzle games, Phoenix Wright Ace Attorney - Justice for All might be perfect for you. You have to pay attention to the clues and know when to trip up the witnesses to get to the truth.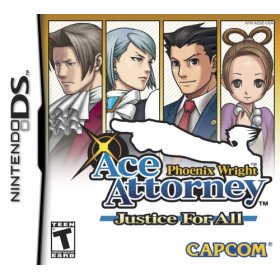 First off, understand that this isn't about fast clicking or bright colors. This is a game of patience. There is a LOT of dialogue to page through and read. You have to keep track of the situation that's going on, just like in a case of Law & Order. When did the murder take place? What was located at the crime scene? You get penalized for presenting wrong evidence, and you only get so many failures before the judge gives up on you. You have to pay attention and know what stands out as being wrong.
There are only four cases here, but each one is fairly long - even the first one that helps to train you on how the system works. You start out with amnesia which gives your team excuses to help you out. Of course, it's *really* unbelievable that when you try to tell the judge why you're having problems, he won't even listen! Surely no judge would say "Oh you have amnesia? Too bad, present your case."
There are also situations where it's clear what you *want* to say, but because you're stuck clicking on little icons, you get told that you put in the wrong piece. I don't want to give away game clues of course, but in one early situation you are trying to present evidence that someone was afraid of police. There are two different items that can do this, but only one of them "counts".
It seems unlikely that a real judge would say "Well you didn't wave the right thing at me the first time, so I'm setting a killer free". Other games like Law & Order or CSI handle this quite differently so it's still a puzzle, but not quite as "gamey". I guess what bugs me a bit is that it's *great* that so many people are learning about how the legal system works, it's important that we all understand our rights and our legal protections. But where games like Law & Order help us learn the system and test our intellect, the Ace game is much more random and makes it seem like the court system is incredibly fickle. It seems a real shame that it is missing out on a valuable opportunity. Even young gamers - or maybe most especially young gamers - could really benefit if they did these games well.
I enjoyed this, and I look forward to more sequels. But I really hope they start crafting these to be more realistic - not in a gory way, but in a logical thought process way.
Walkthrough for Justice For All
Buy Phoenix Wright - Ace Attorney - Justice for All from Amazon.com


Related Articles
Editor's Picks Articles
Top Ten Articles
Previous Features
Site Map



Follow @lisavideogames
Tweet





Content copyright © 2022 by Lisa Shea. All rights reserved.
This content was written by Lisa Shea. If you wish to use this content in any manner, you need written permission. Contact Lisa Shea for details.