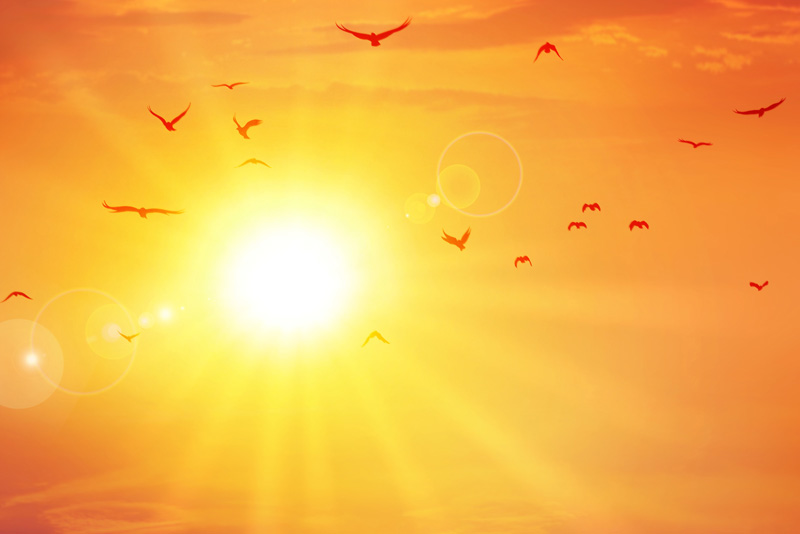 Fear
It's that feeling of dread, panic, terror. It's that anticipation of impending danger. For some it takes the form of constant anxiety.
Fear is a natural response meant to cause us to react to a dangerous situation. But how many of us experience anxiety that is not related to any immediate threat? We are generally fearful.
Among the most common sources of anxiety—in no particular order—are fear of:


Failure


Death- as Christians, we're expected to be above this, but are we?


Commitment


Spiders – This took fifth place in one list of the 10 most common fears.


Flying




Public speaking


Heights


Dark – it's the unknown


Change – it's also the unknown


Rejection
You may have heard of the 365 "do not fear" verses in the Bible. One for every day of the year. I won't list them here, but it's clear God doesn't want us riddled with fear.
Let's look at who we rely on. God, the Creator of the Universe. He created the heavens with a word. (Psalm 33:6) He created you and me. He knew every day of my life before I was born—yours too. (Psalm 139:16)
He chose us. When Isaiah gave God's message to His chosen people, Israel. He said, "I have chosen you, formed you in the womb and will help you. Do not be afraid."
Again in Isaiah, He said "I am with you. I will strengthen you and help you. He takes them by their right hand and says, "do not fear."
God knows we are weak. To Israel, he said "Don't be afraid O worm. O little Israel." (Isaiah 41 and 44)
That's the Old Testament. Let's look at the New.
Jesus is with me.
Jesus spoke to His followers. "Peace I leave with you…. Let not your hearts be troubled." (John 14:27)
When a battalion of Roman guards saw Jesus whom they were sent to arrest, they trembled and fainted. (Matthew 28:4) This is Jesus who tells us
"I will never leave you."
(Hebrews 13:15) and
"I am with you always, to the end of the age."
(Matthew 28:20)
Peter tells believers to cast all anxieties on Jesus because He cares. (1 Peter 5:7)
The apostle Paul wrote that God gave us a spirit of power and of love and self-control. He never gave us a spirit of fear. (2 Timothy 1:7) If God didn't give us that spirit, it must be the evil one, who is the source of all untruth. (John 8:44)
The Spirit who lives in me is greater than the spirit who lives in the world. (1 John 4:4)
As for me
, when life changes without my consent or when that creepy spider sneaks up on me, I will remember the One I belong to.
"God incarnate is the end of fear; and the heart that realizes that He is in the midst… will be quiet in the middle of alarm." F.B. Meyer
Frederick Brotherton Meyer lived from 4/8/1847 to 3/28/1929. He was a Baptist pastor and evangelist in England, involved in inner city mission work.
Don't miss volume two of the Evelynton murder series, Heart Beat.

You Should Also Read:
Fear - what the Bible Says
How Do I Overcome Fear ?
Stress Relief a Lesson From the Bible


Related Articles
Editor's Picks Articles
Top Ten Articles
Previous Features
Site Map



Follow @LynneChapman
Tweet





Content copyright © 2022 by Lynne Chapman. All rights reserved.
This content was written by Lynne Chapman. If you wish to use this content in any manner, you need written permission. Contact Lynne Chapman for details.