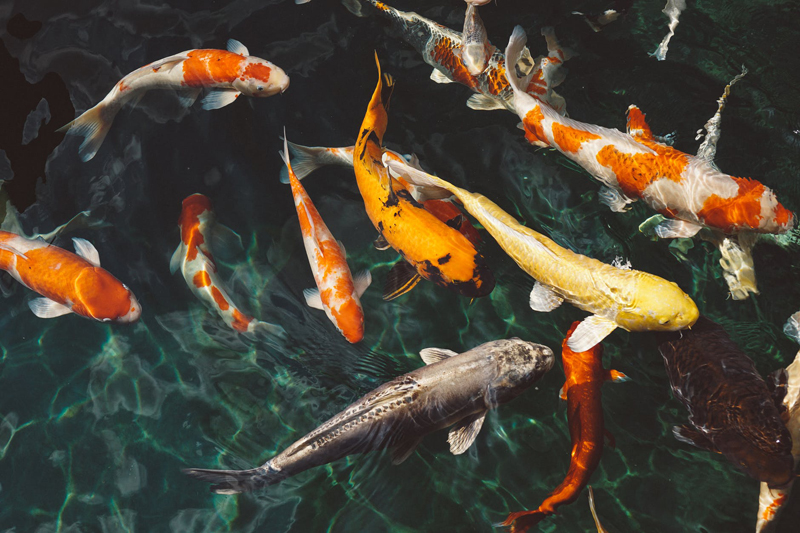 Many Betta parents keep their little wet pet in a fish bowl or Betta vase. There is some discussion about whether or not this is healthy and safe for the little fish.

Although some fish lovers are under the initial impression that it is actually easier and less upkeep to keep a Betta fish in a simple bowl or vase - the opposite is actually true in order to even keep your little fishy friend alive.

If you do choose a bowl or vase as your fish's living accomadations, expect to change the water completely every day or two. You have to because of the small size and lack of water filtration. Without the constant water changes, your fish will flounder and suffer and die in the polluted water.

Of course, a well-fed fish given a variety of appropriate Betta foods in the correct amount is a priority. Likewise, you know that if he eats - well, how can I put this politely? He poops. This is the natural course of things and if enclosed in a tiny bowl or vase with no water filtration system to clean the water, chemical changes take place in your fish's breathing water and all this toxic waste-filled water gets sucked into your fishy kid's body and infects him with various fish diseases. Then you've got a bigger problem on your hands: You've got to attempt to diagnose and cure his disease.

Many times, it's possible (and certainly better for you and your fish) to prevent these diseases from ever happening if you can keep the water clean and the water conditions right. (tropical temperature, Betta water conditioner, chlorine and chloramine out, no drafts, no direct sunlight)

In any case, the bowl is o.k. at first - although, it's really some peace of mind for you if you can get a type of vented cover for the bowl so that your betta fish gets plenty of air(Betta fish are labyrinth fish who must breathe both water and come up to the surface of the water for air.) and yet cannot jump out and hurt himself or get killed from flopping on the counter gasping for air. Betta fish are natural jumpers out of self-preservation and a will to stay alive that they developed in the wild many years ago when they had to jump from a small puddle to a bigger puddle in Asia.

So, it's up to you which home you choose for your beautiful new member of your family, but it's good to be prepared for high maintenance if you choose a tiny bowl.











You Should Also Read:
The Importance of Clean Water For Betta Fish


Related Articles
Editor's Picks Articles
Top Ten Articles
Previous Features
Site Map





Content copyright © 2022 by Mary Brennecke. All rights reserved.
This content was written by Mary Brennecke. If you wish to use this content in any manner, you need written permission. Contact Mary Brennecke for details.