Gardening's Renewed Popularity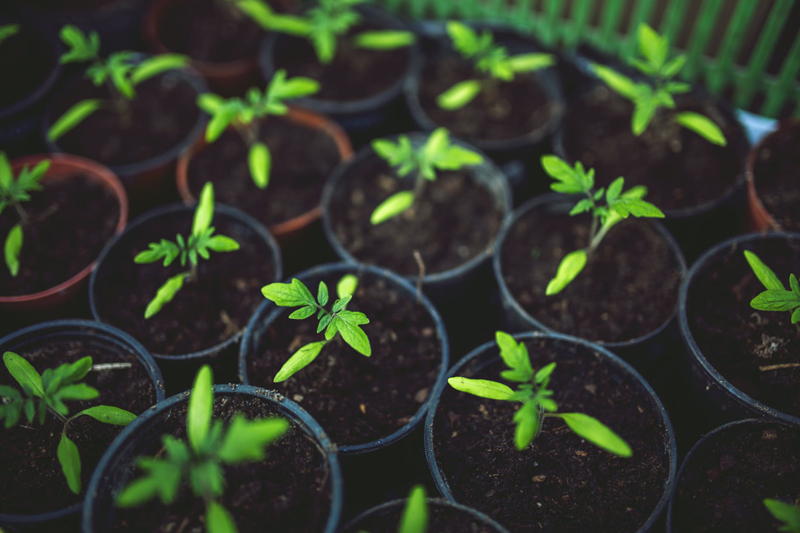 It wasn't so long ago that gardening was a way of life, not a hobby. Our forefathers lived off the land and growing your vegetables and grains was the only way to survive. My great grandfather grew corn, carrots, turnips, potatoes and other vegetables. He'd pile them into his wagon and take them to church, where he'd sell them after the services ended. My grandparents also had a garden. One of my earliest memories is of going out to the garden early in the morning and picking string beans with my grandmother. There was a tine when everyone had a garden. During WWII when strict food rations were put into effect, people were actually encouraged to grow "victory gardens" as a way to support the war effort. Gardening was patriotic!

Once supermarkets became commonplace and women began leaving the home and entering the workplace, gardening turned from a method of survival to a simple hobby for those with the space and the time for it. Most people were happy with the bland and often chemically enhanced produce at the store. Now, that's changing again thanks to a gloomy economy, rising food prices, and the collapse of the housing market. People are discovering that growing your own produce isn't just rewarding; it saves money too-lots of it. Not only that, but it tastes a lot better!

According to survey done by the Mail Order Gardening Association, sales of vegetable seeds are up by over 10%. Concerns about the environment and genetically altered crops are also driving the renewed popularity of gardening. Organically grown plants and seeds are hot sellers this year.

Interested in getting into gardening yourself? It's not as hard as it may seem. You don't even need a plot-containers do just fine for most vegetables, in fact there are varieties especially made for them. Look for seeds and plants with "bush" or "compact" in the name. Start out small and don't be afraid to make mistakes. Even the greenest thumb doesn't always get it right. Tomatoes, peppers, and salad greens make great plants for the beginning gardener. Don't be afraid of a bumper crop either-tomatoes can be made into sauces, salsas, and canned and frozen. Root veggies like potatoes and onions keep well for long periods of time if stored in a cool dry area. Peppers can be frozen and used later for soups and stews. That is the joy of gardening-the harvest can be enjoyed long after the growing season is over! So get out there and garden-you'll save money, have great tasting and healthy food for your family, and even get a little exercise!

You Should Also Read:
How To Buy Plants For Your Garden
Seed Starting Basics


Related Articles
Editor's Picks Articles
Top Ten Articles
Previous Features
Site Map





Content copyright © 2021 by Sue Walsh. All rights reserved.
This content was written by Sue Walsh. If you wish to use this content in any manner, you need written permission. Contact Gail Delaney for details.