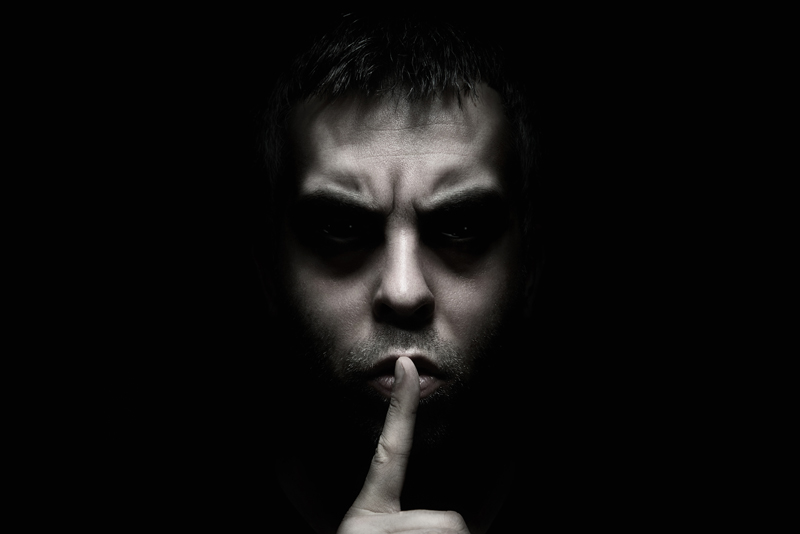 Wake up, little buddy! Do you know what time it is? It's 3:15 in the morning! You're wide awake, your spouse calmly sleeping beside you. And there's a marching band playing downstairs. An invisible one. That moves stuff around and occasionally torments the kids AND the dog. "Where am I?!" you shout. "What's going on?" Relax. You're at 112 Ocean Avenue in Amityville, Long Island. And boy, did you ever luck out! If you can overlook the fact that your new home makes Rose Red look like Gilligan's Island, of course.

In 1974, the DeFeo family was brutally murdered early one November morning in their otherwise peaceful old English Colonial House. Eldest son Ronald "Butch" DeFeo, Jr., claiming he heard strange and demonic voices which possessed him to kill both of his parents and all four of his siblings, was accused and placed on trial, where he was found guilty and sentenced 25 years to life.

Jay Anson would later chronicle the alleged adventures of the new tenents of the home, who moved in less than a year after the murders, in a story "based on true events." George and Kathleen Lutz find the house listed well below its valued worth and take advantage of the deal. Strange incidents begin occurring almost immediately and escalate to a critical point. The Lutz family flees the house only four weeks after moving in, abandoning most of their material possessions and eventually relocating as far as they could somewhere in California (no need to worry, though...the Lutz family will eventually compensate their loss with a good deal of capital gain in an investment called "Copyright"). Author Jay Anson, known for his television documentary scripts as well as his journalistic endeavors, stumbled onto the Lutz story, transcribed it into commercial book format and...well, the rest, as they say, is profit history.

More than thirty years after the alleged story took place, the house continues to haunt the American consciousness. It has been reported on a few occasions that the incident has been proven to be a hoax. Still, there are believers out there who counter this argument and defy the "hoax-perts." Whatever the truth, Jay Anson's The Amityville Horror has caught the imagination and refuses to let go. Love it or hate it, The Amityville Horror has forged itself as a prolific work of American horror literature. So, it's 3:15 in the morning. Do you know where your demons are? If not, pull out the book that started it all and catch up on some easy reading. Maybe you'll learn something that many of us now know, thanks to the Amityville Horror: if a house actually tells you to leave, it's probably time to go.




Related Articles
Editor's Picks Articles
Top Ten Articles
Previous Features
Site Map





Content copyright © 2022 by Justin D. Davis. All rights reserved.
This content was written by Justin D. Davis. If you wish to use this content in any manner, you need written permission. Contact Justin D. Davis for details.