How to Overcome Spring Allergies Naturally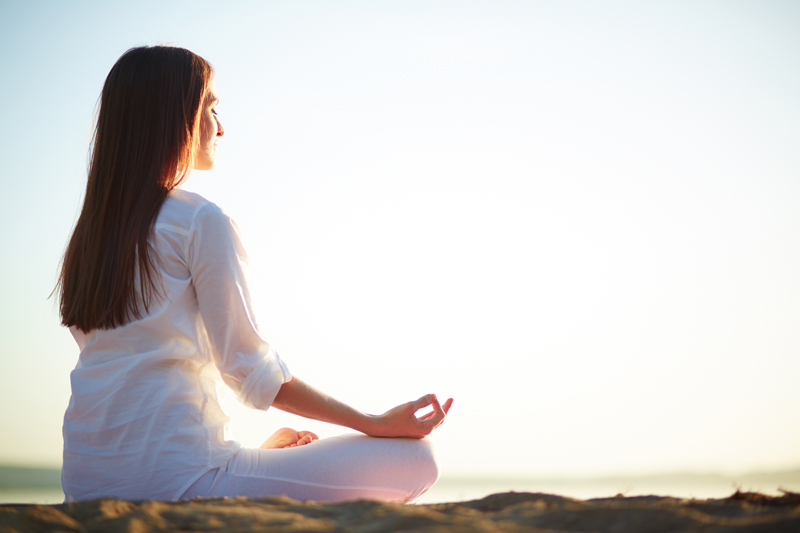 If you are experiencing itchy eyes, a dry, raspy throat, sneezing, sinus headaches and tiredness, chances are you have seasonal allergies. What happens in the spring? The earth comes alive, bursting with new growth and the wind is spreading the news. We all looked forward to spring, but now that it's here, many of us claim that it is making us sick and tired. Instead of enjoying it we reminisce about the good old days of winter!
We invest a great deal of hope into spring, yet our bodies are stressed by it. The thought of strolling in the park is enough to make us sneeze and itch. Commercials bombard us with idyllic images of
Allegra
D and
Claritin.
However, we quickly adapt to the medication and soon need a stronger prescription. There are always side effects – ultimately this is not a free ride. The solution: Already in your hands. You contain the seed to heal. It's time to shed the old skin to reveal what is fresh and new underneath.
Your response to allergens correlates to how balanced you are regarding:
eating
,
exercising
,
sleeping
and
stress-management
. Allergies are actually an auto-immune response which translates into:
the self against the self
. So, it makes absolute sense that when you are intact and whole, your allergies will dissipate and no longer bother you; your immune system will be more vigilant. I present myself as a test case:
For years I was an allergy sufferer. My sinus headaches, dizziness, itchy eyes and occasional tiredness (yes, I do have a little less energy when experiencing an allergic reaction) always arrived with spring. Every morning I woke up to coffee and Allegra D 180 mg. However, for the past three years my allergies have been declining and this year I have no symptoms at all!
What has changed? I stopped taking medication three years ago, ate a great deal of fruits and vegetables and stopped fighting nature. I went out to my garden, in the trenches so to speak, fertilizing, weeding, mulching and pruning without the fear or the expectation of an allergic reaction. I made up my mind not to have any symptoms and oh yes, I almost forgot, I managed my stress levels exceptionally well!
It's time to ease up on yourself and find your balance in all that you do. When you are centered, you will feel well, able to inhale the fresh air as you exhale the staleness. Here are some suggestions that worked for me:
Taper off your medication to help your body adjust. (Always consult your doctor if you have special problems).
Exercise five days a week for 45 minutes. Incorporate core stabilization exercises like lunges, squats, sit ups and yoga postures to help you find your balance. Take a brisk walk, bicycle or any other type of cardio you enjoy.
Diet is crucial. Keep every meal balanced: complex carb, protein, vegetables and fruits. Cut down on sugar which is an inflammatory agent. When you do have sugar, make sure it follows a protein and complex carb.
To quickly rid your body of toxins drink at least eight cups of water and eat fiber.
Drink a shot glass of wheat grass juice about four times a week to keep your immune system on high alert.
Befriend nature: feel the earth, smell the blossoms and touch the texture of trees and stones.
Get into rhythm with the season. In spring let go of anger and resentment the way plant life lets go of everything in winter to begin again without any past consciousness. Wouldn't it be wonderful to wake up tomorrow morning feeling fresh and easy in your heart no longer weighed down by the past?
---
Debbie Mandel, MA is the author of
Turn On Your Inner Light: Fitness for Body, Mind and Soul,
a stress-reduction specialist, motivational speaker, a personal trainer and mind/body lecturer. She is the host of the weekly Turn On Your Inner Light Show on WGBB AM1240 in New York City , produces a weekly wellness newsletter, and has been featured on radio/ TV and print media.
To learn more visit:
www.turnonyourinnerlight.com


Editor's Picks Articles
Top Ten Articles
Previous Features
Site Map





Content copyright © 2019 by Debbie Mandel. All rights reserved.
This content was written by Debbie Mandel. If you wish to use this content in any manner, you need written permission. Contact Debbie Mandel for details.