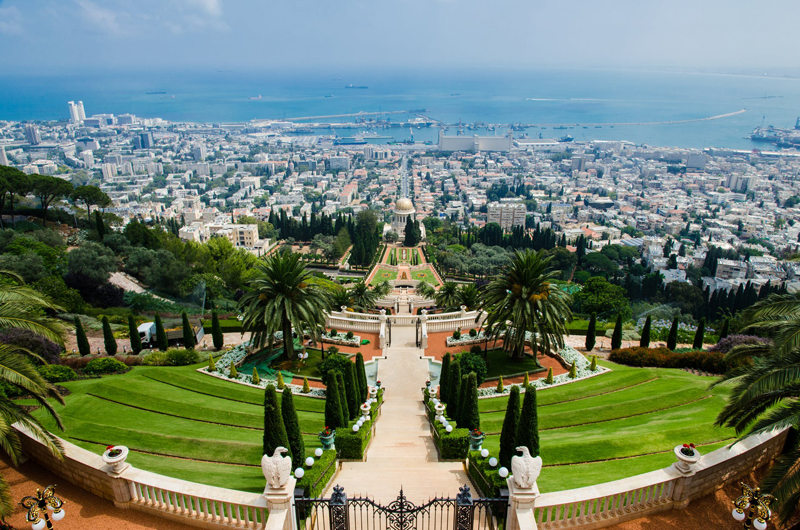 There are a great many holiday traditions centered in the middle of winter in the northern hemisphere. Some of them are currently religious, some secular and some are based upon religious beliefs so old that their origins and peoples have long disappeared.

My point isn't to do a comparative analysis, here, but rather to comment on what seems to me the most important aspect of all of them. It is not economic or partisan concerns, and definitely not arguments about specific activities, but the underlying truth that attracts us all: love.

This is a time for remembering family, friends, community and what binds us together. For an unfortunately short time, many people stop concentrating on the negative and fearful and pay attention to the essential promises of any religion--peace, joy and happiness. They may even participate in some of the activities and attitudes prescribed by religious doctrines for creating peace on Earth.

The spiritual teachings of the Bahá'í Faith reiterate and amplify for this day and age the basic truths taught by all the past chapters in God's ever unfolding love letter to mankind. Because that is what core religion is about: love. All creation is an expression of God's love for us, expressed in almost the only way we as finite beings can understand the Infinite.

So, whether as members of a specific Religion, whether following an organized doctrine or individual lifestyle, we can each have a part in celebrating the idea that peace on Earth is possible. We can even have a piece of that action!

Here's the way Bahá'u'lláh, Prophet/Founder of the Bahá'í Faith, explained it to a rich and cruelly powerful man: "Be generous in prosperity, and thankful in adversity. Be worthy of the trust of thy neighbor, and look upon him with a bright and friendly face. Be a treasure to the poor, an admonisher to the rich, an answerer to the cry of the needy, a preserver of the sanctity of thy pledge. Be fair in thy judgment, and guarded in thy speech. Be unjust to no man, and show all meekness to all men. Be as a lamp unto them that walk in darkness, a joy to the sorrowful, a sea for the thirsty, a haven for the distressed, an upholder and defender of the victim of oppression. Let integrity and uprightness distinguish all thine acts. Be a home for the stranger, a balm to the suffering, a tower of strength for the fugitive. Be eyes to the blind, and a guiding light unto the feet of the erring." Epistle to the Son of the Wolf, p. 94

His son, 'Abdu'l-Bahá, gave this advice when he was traveling in the West: "Soon will your swiftly-passing days be over, and the fame and riches, the comforts, the joys provided by this rubbish-heap, the world, will be gone without a trace. Summon ye, then, the people to God, and invite humanity to follow the example of the Company on high. Be ye loving fathers to the orphan, and a refuge to the helpless, and a treasury for the poor, and a cure for the ailing. Be ye the helpers of every victim of oppression, the patrons of the disadvantaged. Think ye at all times of rendering some service to every member of the human race. Pay ye no heed to aversion and rejection, to disdain, hostility, injustice: act ye in the opposite way. Be ye sincerely kind, not in appearance only. Let each one of God's loved ones centre his attention on this: to be the Lord's mercy to man; to be the Lord's grace. Let him do some good to every person whose path he crosseth, and be of some benefit to him. ... In this way, the light of divine guidance will shine forth, and the blessings of God will cradle all mankind: for love is light, no matter in what abode it dwelleth; and hate is darkness, no matter where it may make its nest." Selections from the Writings of Abdu'l-Baha, p. 3

We can do this. It isn't necessary to be rich or famous to be a powerful force for change. With a little effort we can make peace on Earth. Start with one heart at a time.
You Should Also Read:
Baha'is and Christmas at our House
Progressive Revelation
Bahá'ís as Activists


Related Articles
Editor's Picks Articles
Top Ten Articles
Previous Features
Site Map





Content copyright © 2023 by Cheryll Schuette. All rights reserved.
This content was written by Cheryll Schuette. If you wish to use this content in any manner, you need written permission. Contact Cheryll Schuette for details.