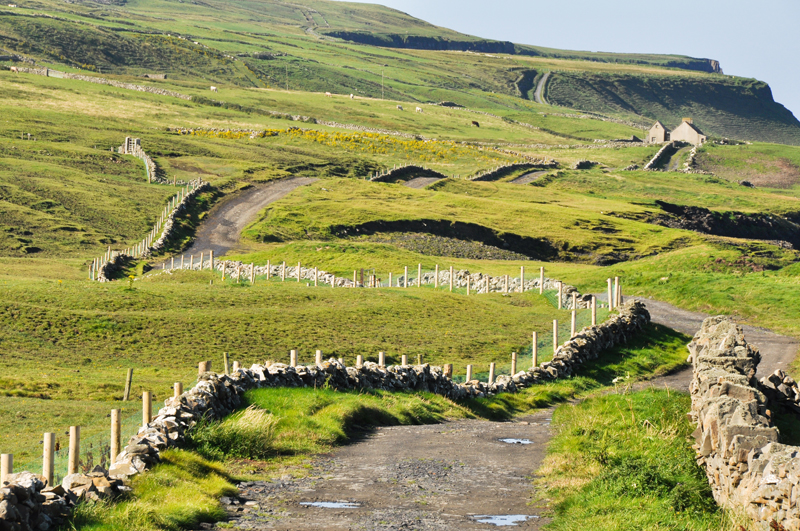 There was a video going round social media that was popular in Ireland where North Americans mangled the pronunciations of Irish names. It was amusing in some ways but I also felt the pain of those who were not reared in Ireland trying to grapple with figuing out how to pronounce someone's first name without embarrassing myself or offending them. Irish is not a language where any English speaker can phonetically sound out the pronounciation.

So here is a short guide to some of the names, their English counterparts and a rough guide to pronouncing them. But be warned, there are some slight regional variations just to confuse you even more! And just to enlighten you, that doo-hickey over the vowel is known as a fada. Also, the 'd' and 'g' is softer than the equivalent hard consonant in English.

These names have caught me out in the past. I hope this list will help spare you any blushes on a trip to Ireland.

Boy's Names

Aodh - A (yes, just like the first letter of the alphabet!) - Hugh

Cian - KEY-un - from Irish mythic tales, no English version except the surname Kane or Keane

Conchohbar - Connor (truly!)

Daithi - Dah-hee - David

Eoghan - O-in - Owen

Gearóid - GAR (like the French for station)- ohzhh AND GARE-ohjzh AND Gar- roid (!) - Gerard with Gary and Ger being shortened versions; also Gerald.

Niall - Nye-al - Neal

Nollaig - Null- ig - Noel, Christmas

Pharaig - Paw- rick OR Paw- rig - Patrick with Packey and Paddy being nicknames

Peadar - Pad- er - Peter

Príonnsías - Prin-shis OR Prawn-she-iss - Francis

Tadgh - Tig-you or Tick-you - Timothy, nickname is Tiggy


Girl's Names

Aíne - AWN-ya - from a Celtic goddess of the same nam

Caitlin - COSH-lin - Catherine

Caoimhe - QUEEV-ah - feminine of Kevin

Dearbhail, Dearbhal or Deirbhile - DARE-vil or DARE-vill-ah - Dervilla is anglicized version of this ancient Irish name

Eilish - AYE-lish (not Eyelash!) - Alice

Grainne - GRAWN-yah - Grace

Maebh - Mave - Maeve from Irish annals, a queen of Connaught

Niamh - Neeve - from the Irish for brightness

Roisin - ROW-sheen - Rose

Saoirse - SIR-sha - it means Freedom or Liberty

Síle - SHE-la - Sheila

Sínead - SHIN - aid - Jane

Síobhán - SHIV-awn - Joan
You Should Also Read:
What the Heck is a Feis and a Fleadh?


Related Articles
Editor's Picks Articles
Top Ten Articles
Previous Features
Site Map





Content copyright © 2022 by Bee Smith. All rights reserved.
This content was written by Bee Smith. If you wish to use this content in any manner, you need written permission. Contact Bee Smith for details.