Cinco de Mayo - Recipes for your celebration!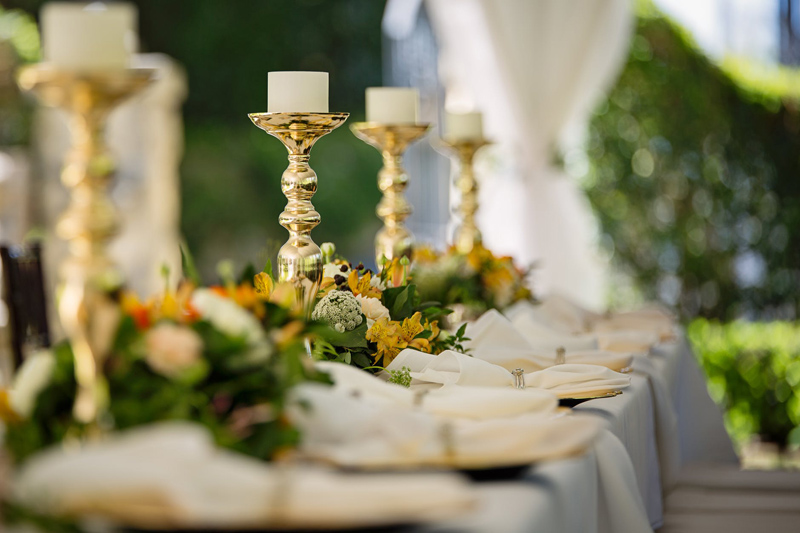 Cinco de Mayo, a traditional holiday in Mexico, is coming up on May the 5th.. Here are several recipes to help you put together your own celebration! For more information on Cinco De Mayo visit Viva Cinco De Mayo by
Clicking HERE
. Why not get some traditional Mexican music, put up some pinatas and decorations and invite your friends over for a festive meal celebrating Cinco de Mayo! Don't forget to include a wonderful selection of delicious dishes from the great country of Mexico.
Roll-ups Mexican Style
16 oz. cream cheese
4 oz. chopped ripe olives
4 oz. chopped green chilies
Chopped green onions
1/4 tsp. seasoned salt
1/4 tsp. chili powder
6 to 8 flour tortillas
Mix all ingredients in softened cream cheese. Spread on tortillas. Roll up and refrigerate. Slice and serve with picante sauce.
Meatball Soup
1 lb. hamburger
3 sm. ripe tomatoes, chopped fine
1 egg
3/4 c. flour
1 1/2 tsp. salt
1 tsp. pepper
2 tbsp. lard/oil
1/2 c. rice
1/2 minced onion or powder (2 tsp.)
1 tbsp. garlic powder
1 qt. water
3 mt. leaves or 2 pinches of cilantro
1/4 c. tomato sauce
Mix together meat, tomatoes, egg, flour, salt and pepper. Make balls the size of walnuts. Heat oil. Add raw rice, brown. Add onions if raw, stir until done, otherwise add water, dry ingredients, cilantro, etc. Add 1/4 cup tomato sauce. Simmer 35 minutes. Taste if soup needs more seasoning. Add more garlic, onion powder, salt and pepper; possible water.
Cheesy Mexican Dip
1 (2 lb.) loaf Velveeta cheese
1 lb. lean ground beef
1 lb. pork sausage
1 lg. jar salsa (your choice)
1 packet taco seasoning mix
3/4 c. water
Tortilla chips
Brown ground beef and sausage and drain. Add taco seasoning and water. Simmer for 10 minutes. Melt Velveeta slowly, either in microwave or Stove Top. When melted. Add meat mixture and jar of salsa. Cook slowly over low heat for 20-30 minutes. Serve warm with tortilla chips.
Layered Salad
1st Layer
1 lb. hamburger, cooked and drained
1 (16 oz.) can refried beans
1 (16 oz.) can chili without beans
2nd Layer - Avocado Mixture:
1 lg. ripe avocado
3 oz. cream cheese
1/2 c. sour cream
Dash Tabasco
Dash salt
Dash pepper
2 tbsp. lemon juice
Mash avocado and blend rest of ingredients until smooth.
3rd Layer:
Shredded lettuce
Chopped tomatoes
Shredded cheese
4th Layer:
1 jar Taco sauce or Spicy Salsa
Serve with Tortilla Chips.. This will be a hit at your next party!
Deviled Eggs
8 hard cooked eggs
1/2 c. grated sharp Cheddar cheese
1/4 c. mayonnaise
1/4 c. salsa (med. hot to hot)
2 tbsp. chopped green onion
1 TBSP. sour cream
1/2 tsp. freshly ground black pepper
Slice eggs in half lengthwise. Transfer yolks to medium bowl. Add remaining ingredients and mix thoroughly with a fork. Mound mixture into whites and refrigerate before serving. Makes 16 hors d'oeuvres.
Luaqueda
(Mexican drink)
3 c. milk
3 bananas (very ripe)
1 can frozen concentrate tropical fruit juice*
*Or 2 1/2 to 3 cups fresh fruit such as strawberries, raspberries, mangos or passion fruit... Put all ingredients in mixer. Mix until smooth. Serve cool. 6-8 servings.
Sopapillas
4 c. flour
2 tsp. baking powder
2 tsp. salt
1 1/2 c. warm water
Mix in bowl all ingredients until doughy. Roll dough out flat and then cut into half pieces. Place pieces in very hot pot of grease or in a Fry Daddy. Let dough cook until golden brown. Eat by themselves with honey or fill them with meats or vegetables.
Spoon Bread
1 (1 lb.) can cream style corn
3/4 c. milk
1/3 c. melted shortening
2 eggs, slightly beaten
1 c. cornmeal
1/2 tsp. soda
1 tsp. salt
1 (4 oz.) can green chiles, chopped
1 1/2 c. shredded Cheddar cheese
Mix all ingredients except chiles and cheese in order given above (wet ones first, then dry ones). Pour half of batter into greased 9x9 inch square baking pan and spread with peeled green chiles and half the cheese. Spread remaining batter on top and sprinkle with remaining cheese. Bake 45 minutes in a hot 400 degree oven. Remove from oven and let it cool just enough to set a little before cutting into serving pieces. Serves 8.
Frijoles Mexicanos
1 lb. dry pinto beans
7 c. water
1/4 tsp. cumin
2 garlic cloves, minced
3 tbsp. bacon fat
1 tsp. salt
1/2 lg. onions, minced
Wash beans, removing any loose skins or shriveled beans. Put beans in a large pot. Add water, cumin, and garlic. Cook over low heat for 1 1/2 hours. Add bacon fat, salt, and onion, and continue cooking until beans are tender, approximately 1 1/2 hours more. Add more water if beans get too dry. They should be "soupy." Stir occasionally to keep them from sticking to the pan. Do not over cook them.
Picadillo
(Mexican Casserole)
1 lb. ground beef
1/2 c. chopped onion
1 clove garlic
1 (10 1/2 oz.) can tomato puree
1 apple, peeled, cored and chopped
1/2 c. raisins
1/4 c. toasted almonds
1 tbsp. vinegar
1 tsp. sugar
1 tsp. salt
1/4 tsp. cinnamon
1/4 tsp. cumin
1/8 tsp. pepper
1 recipe pie crust dough
Preparation: brown ground beef with onion and garlic; drain. Stir in everything else and heat throughout. This is great when used as a filling for meat pies. Make a batch of pie crust dough, then line and fill 6 to 8 muffin cups. Be sure to add a circle of dough for a top crust. OR you can make 5 or 6 inch circles, fill one side, then fold the dough over and press together for semi circular empanaditas. Bake at 350 degrees until crusts are done. The cumin is important. It gives it its special character.
Chimichongas
Dough:
6 c. flour
3 tsp. salt
1 1/2 tsp. baking powder
3/4 c. lard or shortening
3 c. warm water
Chicken Filling:
1 (3 lb.) chicken, disjointed
1 med. yellow onion, diced
2 cloves garlic, crushed
2 tbsp. cooking oil
1 can (12 oz.) tomatillas (drained mashed)
1 tbsp. wine vinegar
1/2 tsp. salt
1/4 tsp. pepper
1/2 c. fresh chopped cilantro
Need perogie marker
Dough: Mix dry ingredients. Work in lard and mix well. Gradually add water, knead until dough is springy. Cover with damp cloth and let stand 15-20 minutes. Filling: Cover chicken with cold water and bring to a boil. Reduce heat and simmer 1 hour. Cool, skin, bone and shred. Saute onions and garlic in oil just until transparent. Add tomatillos, vinegar, salt and pepper. Bring to boil low heat and cook 5 more minutes to reduce liquid. Add chicken and cilantro, continue to cook 10 more minutes. Fry Chimichangas for 1-2 minutes until golden brown in an inch of hot lard or oil, serve hot, with one or more garnishes.
Caldillo
(Mexican Stew)
3 lbs. cubed beef
1 1/2 c. diced onion
Bacon drippings
3 c. diced tomatoes
1 1/2 c. sliced green chilies
1/2 c. beef stock
1/2 c. chicken stock
2 tsp. salt
2 tsp. pepper
2 tsp. garlic salt
2 tsp. cumin
2 lbs. potatoes, cubed
Saute beef and onion in bacon drippings. Add tomaotes, sliced green chilies, stocks and seasonings. Cook over low heat until meat is tender. Add cubed potatoes during last 30 minutes. Caldillo may be frozen after preparation (with or without potatoes). Yield: 1 gallon.
Tiajuana Torte
(Mexican Lasagne)
Brown together:
1 lb. hamburger
1 onion
Add:
1 lb. can stewed tomatoes
8 oz. can tomato sauce
1 pkg. taco seasoning
2 pkgs. shredded cheese (8 oz. each)
1 pkg. (8) flour tortilla shells
Combine hamburger, onion (after they have been browned), stewed tomatoes, tomato sauce and taco seasoning. Layer in casserole dish (a round one works quite well) - shells, sauce and cheese. Repeat. Cover and bake at 350 degrees for 30 minutes. Uncover and bake extra 5 minutes for cheese to bubble.
Tex-Mex Fajitas
(Mexican Stir Fry)
Marinade:
1 clove garlic, minced
1 1/2 tsp. chili powder
1 1/2 tsp. red pepper, crushed
2 tbsp. vegetable oil
2 tbsp. lemon juice
1 1/2 lbs. beef or skinned chicken, sliced into strips
Combine above; marinate meat 2 hours.
Fajita:
3 to 4 tbsp. vegetable oil
1/2 c. onion, sliced
1/2 c. green onion, chopped
1 c. red bell pepper, sliced and/or green bell pepper
Quickly saute vegetables in oil until lightly browned; remove from pan. Saute marinated meat about 4 minutes. Toss with vegetables. Spoon into flour tortilla. Serve with avocado slices, salsa and sour cream. Serves 8.
Chorizo
(Mexican Sausage)
2 lb. ground meat (your choice)
2 1/2 tbsp. good quality chili powder
2 1/2 tbsp. paprika
1 to 2 tsp. Tabasco or hot sauce
1 tsp. black pepper
2 tsp. ground oregano
2 tsp. ground cumin
4 to 6 cloves garlic (minced)
1/8 tsp. cinnamon
1/8 tsp. cloves (ground)
1/8 tsp. ground ginger
1/8 tsp. ground coriander
1/3 c. vinegar
1/2 c. wine
1/3 c. water
Brown meat and cool thoroughly in skillet. Add other ingredients, stirring to prevent lumping. Simmer 10 to 15 minutes to blend seasonings. Continue simmering until liquid is reduced. Serve in Mexican dishes or as filling for stuffed peppers.
Some of the recipes used on this site are used with permission from One Million Recipes CD. For many more wonderful recipes please visit
One Million Recipes
and get your copy today!


Editor's Picks Articles
Top Ten Articles
Previous Features
Site Map





Content copyright © 2022 by Deborah Adams. All rights reserved.
This content was written by Deborah Adams. If you wish to use this content in any manner, you need written permission. Contact Allyson Elizabeth D´Angelo for details.