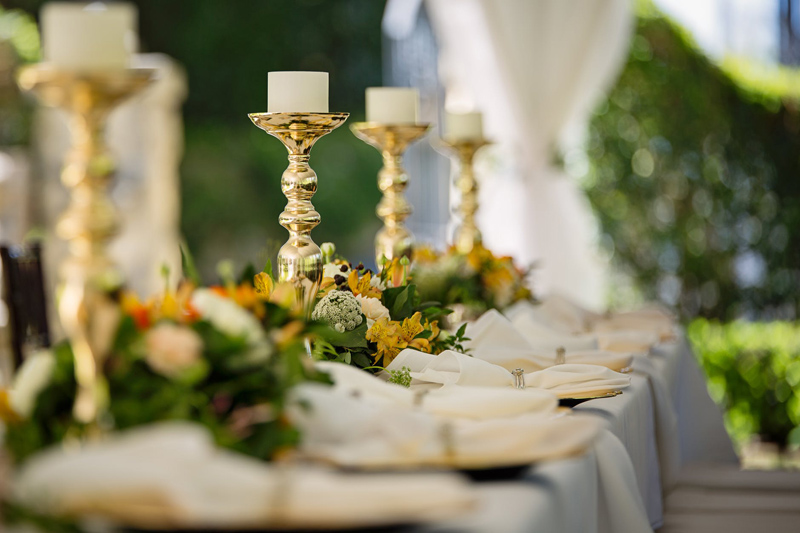 Mother's Day is held during May, so how about a great brunch or some delicious desserts to make her day special? It's the little things that make a difference in a mother's life and just making something simple for her instead of letting her cook all day, will tell her how much she means to you.

If your mom is a diabetic, treat her to a sugarless Apple Cake (recipe below).
What's a mother? Maybe your idea of mother is different from others. Maybe it's the person in your life who was mother and father rolled into one. Perhaps it is the person who was most like a mother to you or maybe it was the woman who raised you from birth. Whoever you look up to this day... That is the person who will smile when you come in and say "Happy Mother's Day".
Say it with a treat. To start you off.. enjoy these recipes. And Happy Mother's Day to all of the Mother's out there!!

Brunch Bake

Ingredients:

1 16-ounce loaf frozen bread dough, thawed
2 medium potatoes, finely chopped (approx. 2 cups)
8 large eggs, scrambled
1/2 cup bell pepper (color you prefer) cut into thin strips
1/4 cup sliced green onion
2 tablespoons margarine or butter
1/2 cup mayonnaise or salad dressing
1/2 cup dairy sour cream
2 tablespoons snipped fresh parsley
1/4 teaspoon black pepper
2 cups diced fully cooked ham
1 cup shredded cheddar cheese

Directions

On a lightly floured surface, roll bread dough into a 16 x 12-inch rectangle. Press dough into the bottom and up the sides of a greased 15 x 10 x 1-inch baking pan. Prick generously with a fork. Bake in a 375º F oven about 20 minutes or until light brown.

Meanwhile, in a large nonstick or well-seasoned skillet cook potatoes, sweet pepper, and green onion in margarine or butter over medium heat for 8 to 10 minutes or until tender, stirring often.

Scramble eggs in another skillet until done and combine with potato mixture.
In a medium mixing bowl stir together mayonnaise or salad dressing, sour cream, parsley, and pepper; spread over hot crust. Top with potato and egg mixture and ham. Sprinkle with cheddar or Swiss cheese.

Bake about 12 minutes more or until cheese melts and pizza is heated through. Makes 6 servings.


Frittata Biscuits Western Style

Ingredients:
1 (16.3-oz.) can Pillsbury® Grands!® Refrigerated Buttermilk or Southern Style Biscuits
3 eggs
1/2 tsp garlic salt
1/2 tsp onion powder
salt and pepper to taste
1/2 cup diced cooked ham
1/2 c. cooked and crumbed bacon pieces
4 oz. (1 cup) shredded cheese (Your choice)
1/4 cup thinly sliced onions
1/2 cup diced seeded tomatoes
few small bunches of fresh parsley
Cherry tomatoes

Directions

Heat oven to 375°F. Spray large cookie sheet with nonstick cooking spray.
Separate dough into 8 biscuits; place 3 inches apart on sprayed cookie sheet.
Press out each biscuit to form 4-inch round with 1/4-inch-high rim around outside edge.

Saute' onions in a bit of oil a small pan until cooked well.
Beat 1 of the eggs in small bowl. Brush over tops and sides of biscuits.
Sprinkle biscuits with a little garlic and onion seasoning.

In another small bowl, combine remaining 2 eggs and remaining seasoning including salt and pepper; beat well.

Spoon egg mixture evenly into indentations in each biscuit. Top with ham, bacon, 1/2 cup of the cheese, sauteed onions, tomatoes, and remaining 1/2 cup cheese.

Bake at 375°F. for 15 to 20 minutes or until biscuits are golden brown and eggs are set. Garnish with parsley and cherry tomatoes and serve hot.

Apple Dumpling Casserole

Ingredients

Dumplings:

1/4 cup sugar
1 1/2 teaspoon cinnamon
1 (8-oz.) can Pillsbury® Refrigerated Crescent Dinner Rolls
1 large gala (or crisp red) apple, peeled, cut into 8 slices

Sauce:

1/2 cup sugar
1/2 cup whipping cream
1 tablespoon almond extract
1 egg

Topping:


1/2 cup granola crumbs
Cinnamon

Directions

Heat oven to 375°F. In small bowl, combine sugar and cinnamon; mix well.
Separate dough into 8 triangles and flatten slightly; sprinkle sugar mixture evenly over each.

Place apple slice on wide end of each roll; tuck in edges around apple slice.
Roll up, starting at shortest side and rolling to opposite point. Seal all seams. Place roll end side down in un-greased pie pan in a circle with one in middle.

Bake at 375°F. for 15 to 20 minutes or until golden brown.
Remove baking dish from oven.

In small bowl, combine all sauce ingredients; beat with wire whisk until well blended. Spoon sauce evenly over partially baked rolls. Sprinkle with granola and cinnamon. Return to oven; bake an additional 13 to 18 minutes or until deep golden brown.
If necessary, cover with foil during last 5 minutes of baking to prevent excessive browning.
Serve warm. Store in refrigerator.

Luscious Lemon Cheesecake

Ingredients:

1 1/2 cups graham cracker crumbs
1 stick butter, melted
3 tablespoons sugar
24 ounces cream cheese, room temperature
1 cup sugar
3 eggs, room temperature
1/2 cup butter, melted, cooled
1/8 teaspoon lemon extract
grated lemon zest for garnish

Directions:

Combine crumbs, butter and sugar. Press mixture evenly onto bottom and sides of a 9 inch spring form pan. Preheat oven to 450F. Beat together cream cheese and sugar until light and fluffy. Add eggs, 1 at a time, beating after each addition. Blend in butter and lemon extract. Turn mixture into pan and bake 15 minutes. Cool. Refrigerate at least 12 hours before serving. Remove sides of pan. Garnish with grated lemon zest. Serve chilled. Serves 12

Sugarless Apple Cake

Ingredients:

1/2 c. soft butter or margarine
4 TBSP Sweet 10 (a low calorie liquid sweetener)
2 eggs
1/2 tsp. baking soda
1 tsp. baking powder
1 tsp. cinnamon
1 tsp. vanilla
1 3/4 c. flour
1 c. chopped pecans (reserve to sprinkle on top)
1/2 c. frozen orange juice
1/4 tsp. salt
1 c. raisins
2 c. peeled and diced apples

Directions:

Preheat oven to 350ºF.

Mix all ingredients in large bowl, except for pecans.
Pour into lightly greased and floured pan (9x9 inch).
Sprinkle pecans over top. Bake 30-35 minutes until done

Enjoy these recipes and don't forget to check the archives for many more! Have a great day everybody.. Deborah.


Related Articles
Editor's Picks Articles
Top Ten Articles
Previous Features
Site Map





Content copyright © 2022 by Deborah Adams. All rights reserved.
This content was written by Deborah Adams. If you wish to use this content in any manner, you need written permission. Contact Allyson Elizabeth D´Angelo for details.