Blood, Bleeding - Dream Symbols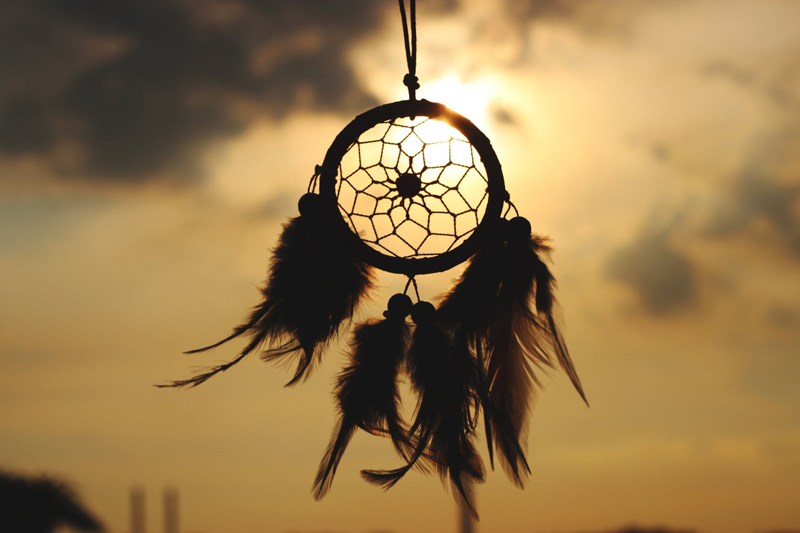 "The blood is the life!" Renfield, Bram Stoker's Dracula.
Blood, as Stoker's Renfield so aptly puts it, truly is the life. This statement is true not only for waking life but for dream life as well. When blood appears in dreams, it is a life statement but what kind of statement? Below are some ideas on what bloody dreams might mean.
Life and Loss
As previously stated, blood is life. This statement is true in both waking and dream life. Sadly, dreams of blood are usually of the spilled variety, which often signifies some sort of loss of life. Blood loss dreams may symbolize feeling drained, rundown, or defeated. Dreams of this type may mean one is investing too much energy in useless endeavours, or that a relationship has turned vampiric, or that something is sucking away one's life.
Life often equals power and therefore it is important to look at who or what is causing blood loss in dreams. Are you the blood loser or the blood lettee? Are you giving away your power or are you attempting to gain power by taking it from others?
Seeing Red
Sometimes a blood spot is just a spot of blood. Sometimes, however, a blood spot may be a spot of color - the color red, to be specific. Red is a potent color in dreams and has a number of meanings - it may symbolize passionate love or it may indicate anger or intense hatred. For more information on color in dreams see this article:
Color in Dreams
Red also belongs to the alchemists' palette. To them, red symbolized the 'fulminato' -- a stage of major transformation signifying that the process known as the 'Great Work' was nearing culmination. Taken in this context, blood dreams may suggest that an important project into which one has invested much "life blood" may be at the point of maturation or transformation.
Sacrifice
Blood is also ritually and religiously symbolic. Giving one's blood is a way of literally and symbolically giving away all that one is. Ancient rituals depended upon the spilling of blood either as appeasement or enticement to gods. Christianity relies upon the blood of Christ as its mode of salvation. The Jewish faith celebration of Passover marks the time when the faithful of YHVH were spared from the 10th plague of Egypt by marking their doors with the blood of the spring lamb.
Viewed from this lens, blood in dreams may indicate sacrifice, hard work, determination. Make sure your goal is worthy of your effort.
Menstruation and Dreams
For women, one association of blood may be menstruation. While the onset of menstruation signifies the transformation from girl to woman, the literal process of menstruating is in fact a literal loss of blood - a loss of the life force. Menstruation marks the end of a cycle in waking life and may mark the same in dreams. Menstruation means one is not pregnant and in dream life this may symbolize feelings of creative loss. Menstruation dreams may be interpreted as dreams of lost hope - as symbols that something precious has not formed in waking life after all.
Blood Disorders
In waking life, blood disorders are serious health issues. While prophetic dreams are always in the realm of possibility, dreams of blood issues may actually symbolize feelings one's waking life is seriously "disordered." These dreams may indicate feelings of despair, depression, or hopelessness. Blood disorder dreams may indicate feelings of being wounded so deeply that one cannot recover. Remember that these are simply
feelings
, they are not indications of life truths. What is true is that one is always more resilient than one believes and disorder can always be cleaned up. The process may be painful, it may be difficult, and it may require assistance, but order can always be re-established in life. Instead of focusing on the destruction and disorder, place your attention on the order that will come from chaos.
Until next time, sleep well and dream out loud!
*~Aisling Ireland~* is an ordained Spiritual Counselor providing dream interpretation and Tarot readings. To make an appointment check out her website at:
web.mac.com/aisling.ireland
Amazon's Kindle is a wireless portable reading device that allows you instant access to books, magazines, and more - learn more about it by following the link below.
You Should Also Read:
Hormones and Your Dreams
Color, Colors - Dream Symbols
Vampire, Vampires - Dream Symbols


Related Articles
Editor's Picks Articles
Top Ten Articles
Previous Features
Site Map





Content copyright © 2023 by Aisling Ireland. All rights reserved.
This content was written by Aisling Ireland. If you wish to use this content in any manner, you need written permission. Contact Lori Chidori Phillips for details.