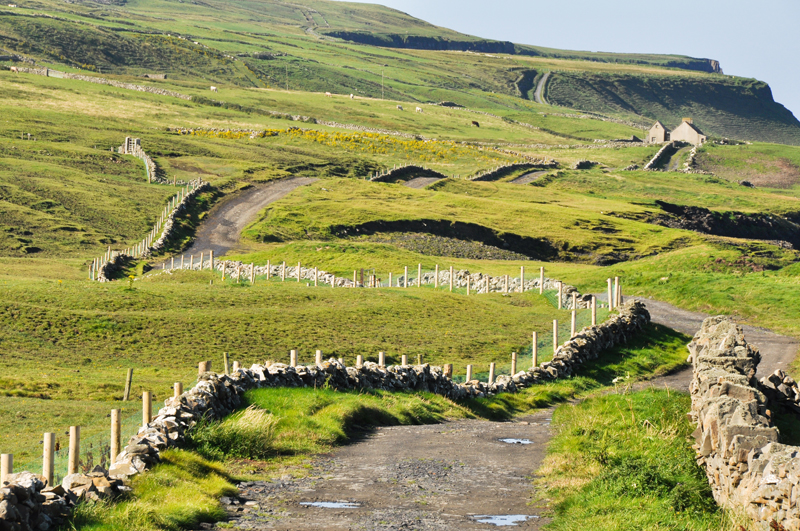 There is no shortage of artistic or creative talent in Ireland. Much of what we define as Irish culture is the by-product of the wit,wisdom and sweat labor of creative Irish people. Each September a Friday, usually mid-month, is dedicated to celebrating Irish culture, art and creativity. It is known as Culture Night, although there are often daytime events, too! In 2015, Culture Night will be celebrated all around the island of Ireland on 18th September.

Culture Night aims to raise the profile of national artistic institutions, lesser known regional gems and hosts outdoor events. Virtually every county will have art shows, music, theatre and literary events. It doesn't just happen in the Republic of Ireland either. The 2015 Culture Night program includes offerings from Belfast, Omagh, Downpatrick, Lisburn and Londonderry/Derry in Northern Ireland. Many of the offerings are what could be termed 'crossover art'. A good example is the family friendly Culture Night 'pre-event' happening in Kildare, "Art Works with Storytelling." This is a creative adventure based on studio art in mixed media as the touchstone for a storyteller to weave new tales. It includes some Irish language in the mix, too! Athlone has also chosen to host an event that includes storytelling with music and song.

But let's not limit our ideas of Irish culture to diddly-dee music, although Limerick will not allow us to go short of some with "A Taste of Trad." Kerry, that mecca for many tourists to Ireland from abroad, is offering a decidedly alternative musical take on Irish culture with workshops in African drumming. Cork City is hosting a concert by an African Irish Gospel Choir. Irish culture is influenced by the influx of emigrées, as well as by indigenous Irish returning to these shores buzzing with ideas and inspiration garnered from their sojourns abroad.

Hot on the heels of the Republic's Gay Marriage Referendum in May 2015, Belfast is having a Big Fat Gay Wedding. Northern Ireland is now a bit of a marital anomoly since gay couples can marry elsewhere in the UK or in the Republic of Ireland, but not in the six counties. So there is even a bit of agitprop in Culture Night.

Not all events happen in libraries, galleries, studios and theatres. There are a number of innovative outdoor events. Limerick's Hunt Museum is hosting outdoor workshops as part of its 'Culture Bites!' evening. A friend is performing poetry on Dublin buses, aided and abetted by a couple musicians. Wicklow is hosting guided garden walks and heritage talks. Diva Voces, an all woman four part harmony choir, will be singing out and about in Dublin's Temple Bar.

If you cannot be in Ireland for Culture Night maybe you are fortunate enough to live close to some of the international locations hosting events this 18th September. In 2015, Culture Night will be celebrated in New York, Paris and a little West Yorkshire town in England called Otley.

While Culture Night is a bit of a flagship docking in many Irish communities each year, I do want to include the lesser sung work done by another cultural organisation, CREATE Ireland. This organisation sponsers artists going out and creating art projects in communities year round. It is the nation's engine for collaborative art, as well as mentoring and offering support to artists' ongoing education and development.

What is distinctive about Ireland is that it values nurturing its contemporary arts, crafts, and heritage. Ireland has a living, breathing culture that is knowledgable of its past, but always forging new creations. The country may have had its' cash poor times, but it has never been short of inspiration, talent and the grit to polish artistic pearls.
You Should Also Read:
Irish Culture 2025
Does Heritage Have DNA?
Irish Heritage Week


Related Articles
Editor's Picks Articles
Top Ten Articles
Previous Features
Site Map





Content copyright © 2022 by Bee Smith. All rights reserved.
This content was written by Bee Smith. If you wish to use this content in any manner, you need written permission. Contact Bee Smith for details.