In Theaters: Star Wars Episode 3: Revenge of the Sith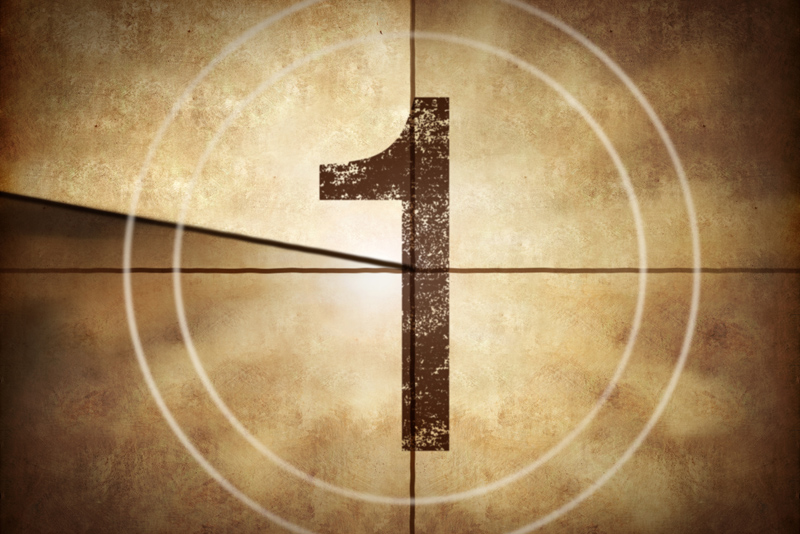 A long time ago, in a production studio far, far away, a budding filmmaker named George Lucas laid the groundwork for a film series that would capture the hearts and imaginations of generations of fans.
On May 19, 2005, Lucas released the final film in the Star Wars series: "Episode 3: Revenge of the Sith". This movie had a lot riding on it. It not only had to end the series in a way the fans would be happy with, but it had to tie up all of the storyline arcs so they brought the viewer up to the timeframe of the first Star Wars movie, "A New Hope"...which was technically the middle of the series.
Confused? Then let me bring you up to speed. The original set of three films – "A New Hope," "Empire Strikes Back," and "Return of the Jedi" – were actually chapters four, five and six in Lucas' space opera. On the eve of the 20th anniversary of the first movie's release, Lucas decided to start filming chapters 1-3 of his story.
Unfortunately, Episodes 1 and 2 were not warmly received by some fans. Lucas himself has said due to those two movies, most fans fall into one of two categories: Those who love the first trilogy and hate the second; and a smaller majority of those who love the second trilogy and hate the first for looking old and outdated.
With so much riding on this last installment in the series – after all, THIS is the movie where we find out why Anakin became Darth Vader – many were doubting that Lucas could pull off a piece de resistance with "Revenge of the Sith."
So it was with some trepidation that I lined up for a 3:30am showing of the film on opening day. Yes, you read that time right. I have seen each of the Star Wars films on their national release day, including the first, and I wasn't about to slack off with the last one.
The others in line passed the time with Star Wars trivia, some played with lightsabers they brought...and yes, some were dressed up in full Jedi costumes. But when the midnight showings let out and the theatergoers filed past our line, we all went silent, scanning the crowd for a reaction. The first face I looked at had remnants of a tear trail that had streamed down his face; another was gesturing animatedly and yelling, "It was so worth the wait!"
After seeing the film for myself, I would have to say, I agree. It was worth the wait. Whether you loved or hated the first two installments in the second Star Wars trilogy, you MUST MUST MUST go see Episode 3.
Lucas faced a tough battle with this movie in that we already know what happens. We already know that Anakin turns to the Dark Side of the Force and that Padme gives birth to Luke and Leia. And yet, Lucas manages to craft the movie in such a way that we're still sitting on the edge of our seats wondering what would happen next.
The characters also have an emotional range not previously seen in the earlier two installments. Gone is the nagging, serious Obi-Wan (Ewan McGregor). In his place is a sassy Obi-Wan with a lightning quick wit and the quips to match. Padme (Natalie Portman) is no longer a regal queen full of ice – she is now a wife and mother-to-be who watches helplessly as her beloved becomes more and more distant. And Yoda (Frank Oz), who proved towards the end of Episode 2 why he's a master Jedi, becomes even more of a force to reckon with (if you'll pardon the pun).
Several new characters are introduced, most notably General Grievous. Technically, this character was already introduced in the animated "Clone Wars" series, but this was the first feature film debut of the general. Part creature, part machine, Grievous has been trained by the Master Sith in the ways of the Jedi. The fight scene between him and Obi-Wan produces an interesting twist, as there's more to the general than meets the eye. We also get introduced to a young Chewbacca (Peter Mayhew), during several battle scenes on the Wookie world of Kashyyyk.
But it is Anakin's (Hayden Christensen) fall from grace that is truly mesmerizing. Watching the Emperor (Ian McDiarmid) seduce him bit by bit and the horrors he commits in his quest to become the apprentice Sith, you know what's going to happen, yet you pray he'll come to his senses at the last minute. Love simply can't be worth all of this.
The last hour of the film may be hard to watch, especially for longtime fans of the Jedi ways. There is a lot more violence, and yet, the final outcome would not be believable without it.
The special effects are also breathtaking. Lucas and ILM have finally managed to create imaginary worlds around the actors without having that nasty blue/green screen shadow crop up occasionally. The effects in Ep.3 are so seamless that you really aren't jarred out of the movie reality by anything. The volcanic world of Mustafar, the location of the grandiose battle between Obi-Wan and Anakin, is so well done that you almost believe the two really are fighting on a river of molten lava. I also liked the way that Lucas constructed Senator Bail Organa's (Jimmy Smits) ship to resemble the ship that opens the first movie, "A New Hope". He could have just as easily given Organa a different ship. That attention to detail given to the overlap in technology between Episode 3 and 4 was a welcome surprise.
I realize I'm leaving out a lot of details, but this movie's magic is in discovering the detail of how the journey ends at its already known conclusion. I will say that I don't think Lucas could have made a better end to the second trilogy and that this may be the best film of the whole series.
But while I really wanted to give the film a perfect score of 10 out of 10, I couldn't for two main reasons:
1] A few sloppy continuity and editing errors. For instance, in one scene where Obi-Wan is talking to Anakin, close-ups on McGregor's face show his natural blue-green eyes, and in the next close-up, they're brown. In another, Mace Windu (Samuel L. Jackson) is speaking and the sound doesn't match the lip movements.
2] The passings of Padme and Mace. I won't go into details as these are crucial plot points and I don't want to spoil it for anyone who hasn't seen the film yet. But after building up both characters as strong individuals, the manner of their deaths is a bit anticlimactic.
Despite these shortcomings, "Revenge of the Sith" is well worth the ticket price. Clocking in at a little over two and a half hours, the film provides a dark, yet satisfying end to the story's journey.
I left the theater as the sun was rising and I realized that I can't wait until the dvd release so I can view all six films in episodic order. I also now want a Boga for Christmas. It gets great gas mileage.
How about you? Did you enjoy the final Jedi journey or did you think it was nothing but Bantha fodder? Talk about it on our message boards.

-------------------------------------------------------------------------------



Cast: Ewan McGregor, Natalie Portman, Hayden Christensen, Ian McDiarmid, Samuel L. Jackson, Jimmy Smits, Frank Oz, Anthony Daniels, Christopher Lee, Peter Mayhew
Director: George Lucas
Rated: PG-13 [violence and some graphic images]
Score: 9 out of 10
Official website: starwars.com
-------------------------------------------------------------------------------
*All film images used in this review are copyright and used with permission by LucasFilm and 20th Century Fox Studios.
You Should Also Read:
StarWars.com


Editor's Picks Articles
Top Ten Articles
Previous Features
Site Map





Content copyright © 2021 by Michelle Snow. All rights reserved.
This content was written by Michelle Snow. If you wish to use this content in any manner, you need written permission. Contact Trina Boice for details.