What Bahá'ís Think Is Happening in the World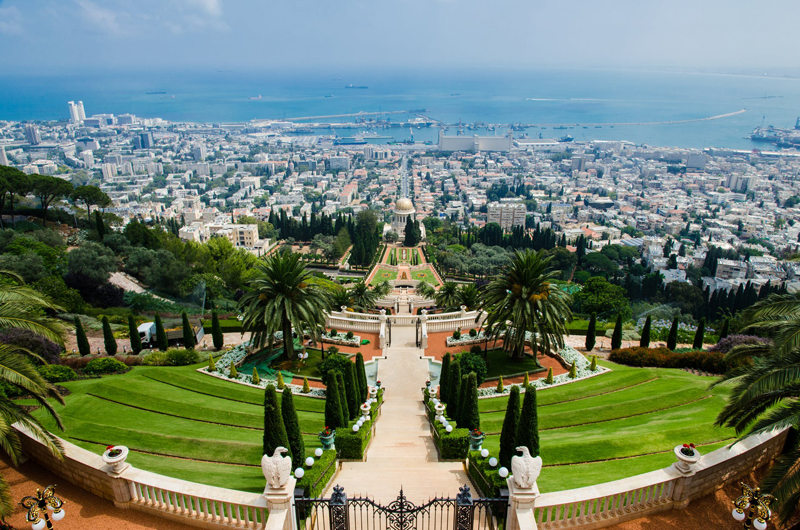 A little over 140 years ago, Bahá'u'lláh, Prophet/Founder of the Bahá'í Faith, proclaimed to the kings and rulers of the world that mankind was entering a new stage of evolution. Now was the time of humanity's coming of age, and with it, the beginning of a world civilization.

Those Messages were about the need for unity among all peoples, and included warnings of the disasters that would result from not meeting that critical need. Bahá'u'lláh predicted both world wars, widespread famines, terrifying new weapons, and the eventual fall of nearly every one of those dynasties and countries if they did not heed the warning.

Bahá'ís believe that the cause of all the calamities currently saturating the news media is that humanity has turned away from God and ignored the spiritual laws necessary for a peaceful world. Why?

Shoghi Effendi, the Guardian of the Bahá'í Faith, and great grandson of its Founder, explained it this way: "What we witness at the present time...is the adolescent stage in the slow and painful evolution of humanity, preparatory to the attainment of the stage...of maturity, the promise of which is embedded in the teachings, and enshrined in the prophecies, of Bahá'u'lláh. The tumult of this age of transition is characteristic of the impetuosity and irrational instincts of youth, its follies, its prodigality, its pride, its self-assurance, its rebelliousness, and contempt of discipline." Promised Day is Come, p. 117

It could be (and has been!) said that I can't remember being a teenager all that well...but I have lived with and had a hand in raising at least nine adolescents--so I have plenty of experience of teenage physical, mental and emotional upheaval! It can be a very fine line between infantile and adult behaviors, sanity and insanity, comedy and tragedy, intervention and letting go.

"As we view the world around us, we are compelled to observe the manifold evidences of that universal fermentation which, in every continent of the globe and in every department of human life, be it religious, social, economic or political, is purging and reshaping humanity in anticipation of the Day when the wholeness of the human race will have been recognized and its unity established." Shoghi Effendi, World Order of Bahá'u'lláh, p. 170

I now have a great deal more empathy for not only other parents of teens, but for the species in general, dealing with our attachment to the old attitudes and ways of doing things--but fearing change, even though we might be unhappy with them. Defying tradition in favor of trying new things is uncomfortable and scary. A wise and loving parent provides structure, but with leeway that allows the child to practice life skills in a relatively safe environment.

Bahá'ís believe that God is indeed a wise and loving parent, who has guided humankind throughout our history, and who has provided structure and direction, but allowed for mistakes. That's what I think free will is about; lessons learned the hard way are more lasting.

Humanity has certainly practiced learning the hard way recently! Part of the world's turmoil comes from trying to solve problems using outdated or incorrect assumptions. Even if some forms of patriotism, nationalism, racism, sexism, etc., might have been useful at one time, they don't work today. People are no longer divided into small, widely spaced groups of closely related individuals. We are one global family which needs to overcome its dysfunctionality.

"The principle of the Oneness of Mankind--the pivot round which all the teachings of Bahá'u'lláh revolve--is no mere outburst of ignorant emotionalism or an expression of vague and pious hope...It represents the consummation of human evolution--an evolution that has had its earliest beginnings in the birth of family life, its subsequent development in the achievement of tribal solidarity, leading in turn to the constitution of the city-state, and expanding later into the institution of independent and sovereign nations.

"The principle of the Oneness of Mankind, as proclaimed by Bahá'u'lláh, carries with it no more and no less than the solemn assertion that attainment to this final stage in this stupendous evolution is not only necessary but inevitable, that its realization is fast approaching, and that nothing short of a power that is born of God can succeed in establishing it." ibid, p. 43-44

Bahá'ís know it won't be easy, but they know it's not impossible, either.
You Should Also Read:
Humanity's Greatest Tragedy
Basic Bahá'í Teachings
Progressive Revelation


Related Articles
Editor's Picks Articles
Top Ten Articles
Previous Features
Site Map





Content copyright © 2022 by Cheryll Schuette. All rights reserved.
This content was written by Cheryll Schuette. If you wish to use this content in any manner, you need written permission. Contact Cheryll Schuette for details.