Humanity's Greatest Tragedy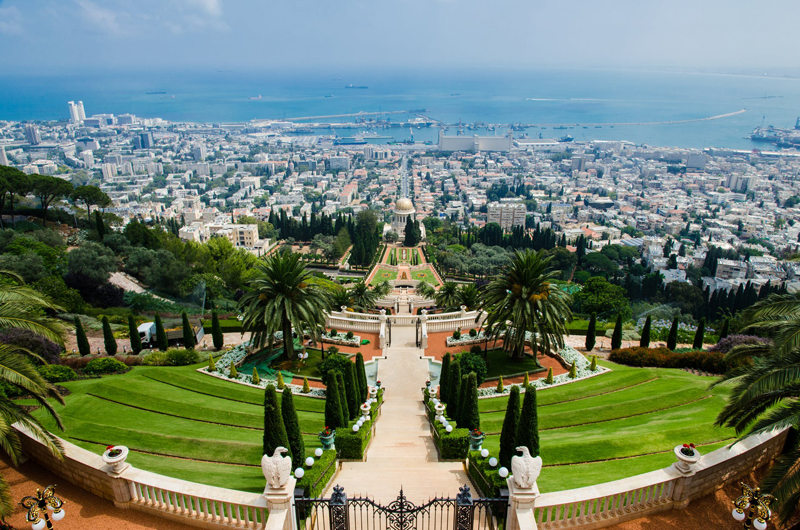 I have been reading Nathan Rutstein's book, To Serve Humanity, this winter. He is talking about applying a divine remedy to the ills of mankind, which are often the target of well-intentioned new year's resolutions this time of year.

He says, "The greatest tragedy facing humanity isn't racism, classism, poverty, familial breakup, rampant immorality and terrorism--it's ignorance of our spiritual reality. If the great majority of the human race were committed to a lifelong development of the spiritual powers and divine qualities within us, we wouldn't be plagued by those social ills." p. 51

He's not talking about ESP or superhuman powers, but rather the virtues we have heard about all our lives from religion. I don't feel alone in thinking that the state of the world reflects a common denial of the importance of virtues development!

The Universal House of Justice, supreme governing body of the Bahá'í Faith worldwide, has this to say: "…a paralyzing contradiction has developed in human affairs. On the one hand, people of all nations proclaim not only their readiness but their longing for peace and harmony, for an end to the harrowing apprehensions tormenting their daily lives. On the other, uncritical assent is given to the proposition that human beings are incorrigibly selfish and aggressive and thus incapable of erecting a social system at once progressive and peaceful, dynamic and harmonious, a system giving free play to individual creativity and initiative but based on cooperation and reciprocity.
"As the need for peace becomes more urgent, this fundamental contradiction, which hinders its realization, demands a reassessment of the assumptions upon which the commonly held view of mankind's historical predicament is based. Dispassionately examined, the evidence reveals that such conduct, far from expressing man's true self, represents a distortion of the human spirit." The Promise of World Peace, (see link below)

Being out of touch with one's reality is generally defined, at least in the medical profession, as disease or sickness. Acting upon any decisions made in such a state is called insanity, meaning literally: unfounded in real life.

Disease and sickness are not the same thing, even though the words are often used interchangeably. Disease can be described as uneasiness, distress, trouble or discomfort. Sickness is defined by specific symptoms of illness. Current society, and its inhabitants, can certainly be described as dis-eased! People are driven to depression and despair every day.

Depression and despair are two very different things according to Soren Kierkegaard, the 19th century Danish theologian who protested Christianity's drift towards dogmatism and materialism. Depression of the soul results from external stimuli, such as loss, grief, illness and oppression. It happens to us, but we can choose whether to deal with it. If unable to cope, it is possible to sink into despair, paralyzed to alter our thoughts or circumstances.

Despair is more than depression or temporary unhappiness. It is a self-perpetuating sickness of the soul which results from the disappointment and discouragement that happen when we have put reliance on material means. One symptom of despair is a general lack of awareness of one's spiritual nature.

It is entirely possible, says Rutstein, that we don't realize the nagging internal feeling so often classified by psychiatrists as anxiety is really the soul, our true self, crying out to be recognized and developed.

Living in the 'real' world while at the same time trying to develop a more spiritual view of it, requires more resources than any one individual can muster. Religion has taught down through the ages that anything is possible with the help of the Holy Spirit.

'Abdu'l-Bahá--son of the Prophet-Founder of the Bahá'í Faith and named as the Examplar of what it is to live a peaceful and harmonious life--spent a great deal of time teaching exactly how to go about developing our true selves. And he reassured everyone that each one was indeed capable of succeeding, no matter from what place we started:

"Do not take into consideration your own aptitudes and capacities, but fix your gaze on the consummate bounty, the divine bestowal and the power of the Holy Spirit--the power that converteth the drop into a sea and the star into a sun…" Selections from the Writings of 'Abdu'l-Bahá, no. 68.5

The essential principles for healing the body of mankind AND the individual "are knowledge and love of God, severance from all else save God, turning our faces in sincerity toward the Kingdom of God, implicit faith, firmness and fidelity, loving-kindness toward all creatures and the acquisition of the divine virtues indicated for the human world. These are the fundamental principles of progress, civilization, international peace and the unity of mankind. These are the essentials of Bahá'u'lláh's teachings, the secret of everlasting health, the remedy and healing for man." ibid, Promulgation of Universal Peace, p. 204-5
You Should Also Read:
5 Steps to Peace of Mind
The Purpose of Religion
How Faith Can Change the World


Related Articles
Editor's Picks Articles
Top Ten Articles
Previous Features
Site Map





Content copyright © 2022 by Cheryll Schuette. All rights reserved.
This content was written by Cheryll Schuette. If you wish to use this content in any manner, you need written permission. Contact Cheryll Schuette for details.