Irish Business Culture and Etiquette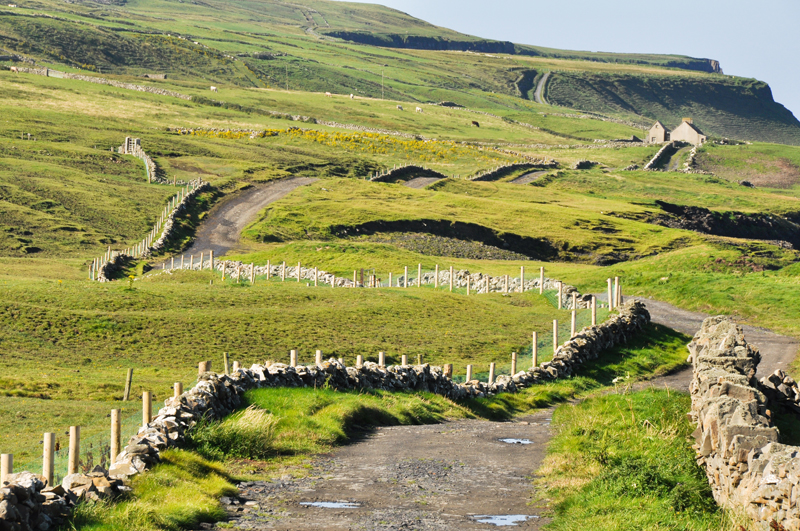 It's very important to bring your manners with you when you go to Ireland, especially for business. As the business climate continues to warm in Ireland, you may want to take a look at these suggestions about how to win friends and influence people in the Irish board room.
It's important to play well with others if you're going to do business in Ireland. Though there may still be a bit of a holiday atmosphere just because it is Ireland, if you want to do well in negotiations, take heed. First and foremost, avoid boasting or arrogance in Irish company...you will be teased.
Be very careful of the shrewd negotiator who playacts as the dunce. This is a familiar character all over Ireland and the term to describe such behavior is "cute." It's a common trait and is not at all reserved for horse-traders. This is the character who will remove your socks without untying your shoes, and it's unlikely that there will be a fair deal to be had there, so try to keep from being sucked in by a deal that looks too good. He will be a charming dunce, so this may be difficult.
Professional titles are not prevalent in Irish business culture, and are usually seen as arrogant. It's best not to try to introduce your professional credentials early on in the conversation, as they will generally be ignored and an unease will descend. You may notice that people will "drop" the name of their school casually. This is no accident. This is how you are informed that the other person actually has an advanced degree. The educational and social background unfolds slowly rather than with the presentation of a resume.
Imagination, vision, warmth, charm, love of land, church and family, romance and idealism, informality, exaggeration, loquaciousness and love of literature, music and theatre are dearly held social values. Gentle irony and a love for hyperbole and story-telling make the Irish one of the most amusing peoples in Europe. Still, it does not mean that they are fools in business. They do know what they are doing. They just choose to make it look easy and generally don't complain about hard work.
There is a boss and this person expects and receives obedience and respect. Don't be led on by the warm Irish character: the feudal past has resulted in a hierarchical society. Irish subordinates display little initiative and must be encouraged to participate fully in business dealings.
There is still a bit of the old class system at work in Ireland, though this is diminishing rapidly and being replaced by educational achievement as the need for qualified workers increases.
Communication in business is warm and informal as would be expected of a population that is so poetic and passionate. At times this can lead to ambiguity or even the appearance of deviousness, but this will sort itself out with a bit of gentle pressure.
Meetings can take place in the office, restaurant, or even the pub. While informal and friendly, they can also be chaotic and confusing. There is no great love of agendas or rules of order, and creativity is highly valued. Do not be surprised to find that there are more angles to any topic than you ever thought possible.
Do not discuss politics, and as of recently, it might be best to avoid religion as well. Don't use sarcasm. Wit is commendable. Sarcasm is seen as just mean. Do not brag or act superior or snobbish. This will alienate Irish observers. They may seem to ignore it, but it will be noted and will not bode well for your relationship. Avoid talking about England, the IRA, or the North. There's no way for you to know what the thoughts of the other person are about these subjects and they are not appropriate for business in any case.
Ireland is moving away from the quaint and old fashioned, but retains a keen appreciation for quality. Keep this in mind when bringing hostess gifts---very good form---or when you are being entertained. Look for something unique and don't make a fuss of the presentation.
Golf is important. With one in three of the world's golf courses being in Ireland, it's fair to say that there's a lot of business consummated on the links. Brush up on your stroke and be ready to give good golf. Life's just a lark, after all...
Golf Courses of Ireland
.
Contemporary Irish Gift Ideas
You Should Also Read:
Belfast Fine for Tourists
The Ryder Cup in Ireland


Related Articles
Editor's Picks Articles
Top Ten Articles
Previous Features
Site Map





Content copyright © 2021 by Mary Ellen Sweeney. All rights reserved.
This content was written by Mary Ellen Sweeney. If you wish to use this content in any manner, you need written permission. Contact Bee Smith for details.