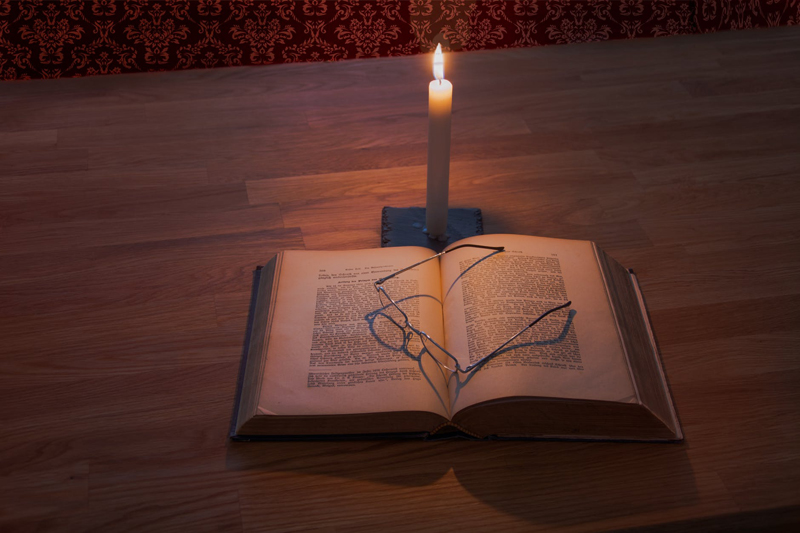 New Assistant U.S. Attorney Anna Curtis was on paperwork detail the day after Valentine's Day when she met Laprea Johnson who had been battered that morning by her boyfriend. As a prosecutor of misdemeanor domestic violence cases, Anna took Laprea under her wing working diligently to get Laprea's boyfriend D'marco convicted of assault and battery.

Nick Wagoner of the Public Defender's Office was an old schoolmate of Anna's at Harvard Law School and now they were both working within the Washington, D.C. criminal justice system. The tall, handsome Nick had defended D'marco before, and found himself again defending Laprea's boyfriend.

While Laprea was on the witness stand, Anna was shocked to hear her change her testimony, lying under oath regarding the circumstances of the attack. D'marco was set free. Shortly after, Laprea's battered body was found in a pile of trash in an alley.

Devastated, Anna was determined to bring D'marco to justice. As she worked night and day to attain that goal, she made a series of decisions that threatened her life and her career. In the meantime, Nick and Anna developed a strong attraction to one another and they began dating shortly after the trial ended.

Law of Attraction is Allison Leotta's debut legal thriller and she ably brings a harsh story to the table. Her own background as a federal sex crimes prosecutor and graduate of Harvard Law School is apparent throughout this riveting novel through her strong prose and dialogue, and her attention to detail. The reader literally feels at times like they are observers in an actual trial.

Domestic abuse is at the core of this novel. Not only does Anna do everything she can to help Laprea get out from under D'marco's control, but the memories of her own family history of abuse rise to the forefront of her mind.

Regarding Law of Attraction, Leotta commented, "I focused on a nightmare shared by domestic-violence prosecutors: losing a case and setting free an abuser who eventually kills his victim. I wanted to explore the reasons why so many women go back to boyfriends who hurt them (the 'law of attraction')"

While some eagle-eye readers may believe they have figured out the plot before the end, Leotta places enough red herrings throughout the storyline to keep readers on their toes until the shocking finish. This stellar debut sets the tone for what we hope will be a fresh new series.

The story moves quickly while giving readers enough depth to entice them into wanting more. The surprises, twists, and turns will keep readers turning pages long into the night.

A special thank you goes to Simon and Schuster for providing a complimentary copy of Law of Attraction for our review. If you are interested in purchasing this novel, it is available at local bookstores and online at Amazon.com.




You Should Also Read:
A Plague of Secrets Review
Alibi Review
Bodily Harm Review


Related Articles
Editor's Picks Articles
Top Ten Articles
Previous Features
Site Map



Follow @MysteryBooksEd
Tweet



Content copyright © 2019 by Edie Dykeman. All rights reserved.
This content was written by Edie Dykeman. If you wish to use this content in any manner, you need written permission. Contact Edie Dykeman for details.