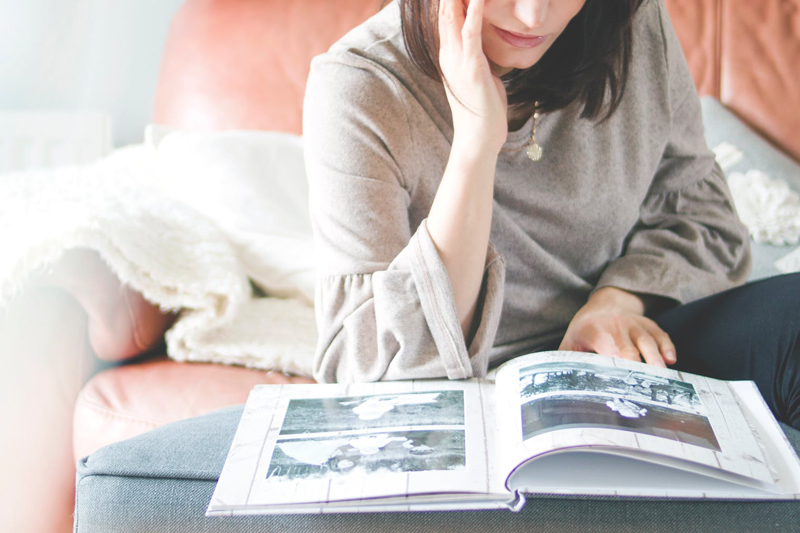 What is a scrapbook addict? Is it someone who owns every scrapbook product made? Is it someone who has a special room dedicated to their craft? Maybe it's someone who spends all their free time with their books and layouts. Let's talk about what makes a scrapbook addict.

Scrapbooking can be very addictive. Being a scrapbook addict may start the very first time a scrapper tries scrapbooking. Many scrapbookers say they are "hooked" after the first few layouts or their first crop.

It can be about the shopping – adding product after product to a collection, filling up a scrapbook room. Sometimes it's not just the shopping (that might be a different addiction.) As a scrapper begins to learn how to make their layouts, they may find that there are tools to do the cutting for you or stamp with ease. This may be the beginning of a shopping frenzy.

It can be about the friendships. Spending time with friends is very important. Most crops are time away from the craziness of life. Add the two together and it can be a very happy place!

What other "symptoms" might tell someone that they are a scrapbook addict? A scrapbook addict might read all the scrapbook magazines or visit/haunt all the scrapbook websites. They use their vacation days to attend crop weekends throughout the year or maybe attend a scrapbook cruise or special trip.

Using the five senses is something many scrapbook addicts do. Some may smell their products. They touch all the soft ribbons or papers. Of course, sight is very important. Looking through photos or matching colors can bring happiness to the scrapper. There are some products that help add sound to a layout. As for taste, well, maybe that's not the first sense they use, but there are probably products available that can represent taste. Or maybe that's the next direction the products will go.

Some scrapbook addicts may even move into working in the industry. They may take a job in a local scrapbook store. They may join a design team, start their own business (with or without a brick & mortar store) or they may work for a company who makes products.

There are many levels of scrapbookers, from beginner to advanced. Not everyone attains the level of "scrapbook addict." Some people don't have the time or the ability to invest in their addiction. But for some, scrapbooking becomes something they truly love, something that consumes them with fun and happiness. The term "scrapbook addict" is not a bad thing, but a term that shows the person's commitment to a hobby that holds high memories, family and sharing.



Related Articles
Editor's Picks Articles
Top Ten Articles
Previous Features
Site Map





Content copyright © 2023 by Kathleen Rensel. All rights reserved.
This content was written by Kathleen Rensel. If you wish to use this content in any manner, you need written permission. Contact Michelle McVaney for details.