Are You Addicted to Taking Care of Everyone?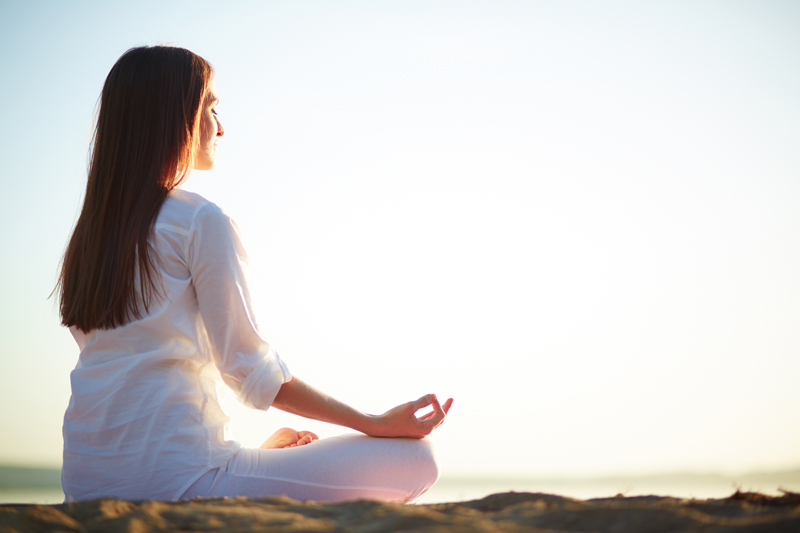 Some of us stand at the center of other people's lives, like a fixed geometric compass. We define and measure ourselves based on how necessary we make ourselves to others. We shake our heads and sigh, "What would they do without us?" We complain that we are so busy, overloaded with responsibilities – what we must do for everyone in order for them to function – that we become our own multi-task masters. Does being a rescuer make us happy? Does becoming enmeshed in everyone's dramas and offering our advice, solutions and time really help them?
Often we play a supporting role in a never-ending soap opera, actually many soap operas. We seem to have this need to meddle, to control and know what is best for everyone ranging from our children to our friends. And deep down in our hearts we all know why we do it: We need outside validation and approval because we haven't found our true self and by focusing on everyone else, we can avoid focusing inward on our self worth.
If we are always minding everyone's business, we are not minding our own. Our unreasonable compassionate behavior signals that we are out of balance and are really avoiding facing our own sadness or lack of self-esteem.
Giving until it hurts
causes sadness, anger and fatigue.
Giving until it feels good
generates happiness and contentment.
By maintaining a more objective perspective as to what kind of role we play – where our responsibility ends and the other person's begins – we are able to learn and grow. We relate to others and in the process we get a life!
Here are some suggestions to liberate yourself from controlling others and outcomes. By letting go of the belief that you need to do everything for your family, friend, or boss because you are indispensable, you will have more free time to enjoy your life. You don't need to be a rescuer to feel good about yourself:
When you interact with others, try to be more of a student and less of a teacher. Learn from everyone. That means listening and learning.
You can't hear your inner voice if you are always hearing outside voices by minding everyone's business.
Allow others to make their own decisions.
Don't judge others. When you judge others, it is to make yourself superior.
If you need to criticize someone else, or are driven to advise him or her, it is time that you look inward. Ironically, your strong need to react to that person is a mirror for your own similar problem.
Don't absorb other people's bad moods. You are not responsible.
Instead of handing out fish, teach others how to fish.
---
Debbie Mandel, MA is the author of
Turn On Your Inner Light: Fitness for Body, Mind and Soul,
a stress-reduction specialist, motivational speaker, a personal trainer and mind/body lecturer. She is the host of the weekly Turn On Your Inner Light Show on WGBB AM1240 in New York City , produces a weekly wellness newsletter, and has been featured on radio/ TV and print media.
To learn more visit:
www.turnonyourinnerlight.com


Editor's Picks Articles
Top Ten Articles
Previous Features
Site Map





Content copyright © 2019 by Debbie Mandel. All rights reserved.
This content was written by Debbie Mandel. If you wish to use this content in any manner, you need written permission. Contact Debbie Mandel for details.