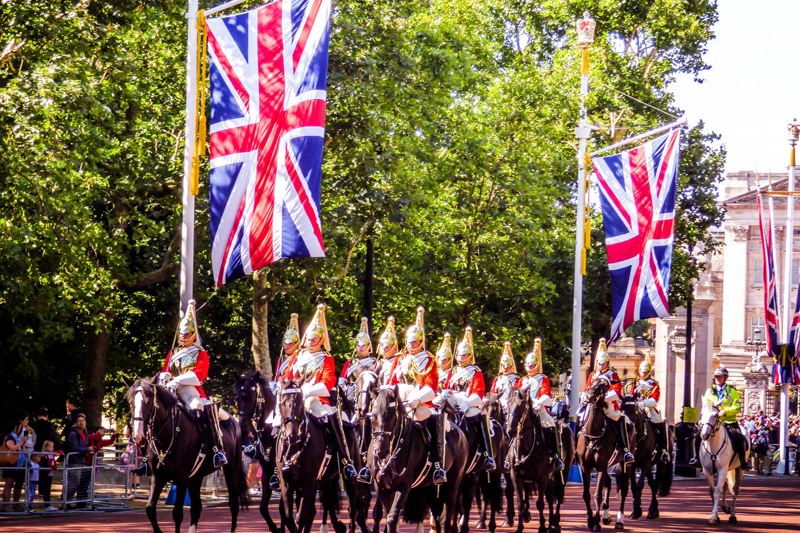 Autumn has come early. Brown, crunchy leaves litter the ground, decorate hedgerows, cluster round traffic islands. The top of the common, exposed to intense heat and pollution, has turned to hay. Animals gouge holes in the earth searching for water, hunt through the heat of the sun for elusive shade. The one break in humidity, a spectacular thunder and lightning storm at three in the morning, caused birds to cluster and circle, crying in fright. Ground gives beneath grass desperate for water; pavements crack in the heat.

This is an unusual summer for England – a sustained heatwave, exhausting in intensity, days beyond counting of unrelenting sunshine. Fans have sold out – manufacturers cannot keep up with demand. Hospitals are advising all patients on discharge of the importance of hydration, giving tips on battling the sun. Whilst the English normally enjoy summer this year the high temperatures have gone on for too long; even infrequent cloud cover does not stifle heat, and still the rains do not come.

Noel Coward sang, somewhat tongue in cheek, that Mad dogs and Englishmen go out in the midday sun. His song, written between two world wars, expresses what many think they know about the English – that they are a touch eccentric, that they do things that most people would never dream of, that culturally they can ignore local customs or believe they do not apply to them. This is a view born in part from colonialism, in times when travelling between countries took far longer than it does now. We are far better educated now about the dangers of prolonged exposure to sun. Yet even in the midst of a heatwave there is a sense that we must soldier on. Not for the English a lunchtime siesta to conserve energy when sun is at full strength. Office workers litter any patch of green at lunchtimes, exposing themselves, often without sunscreen, to noontime rays.

As I write the clouds which have been hovering all day finally break and rain falls. This is the first daytime rain I have seen in weeks. It feeds parched earth, dances with thirsty plants, replenishes water supplies in ponds and rivers. Slugs and snails crawl out of hiding, leaving silver paths in their wake. Birds lift their beaks to the sky, capturing moisture. Cats, sleepy with heat, slink indoors. Temperature cools slightly – rain feels cold on skin. Inside, with windows closed to water, fans still combat warmth trapped in the bricks and mortar of homes.




You Should Also Read:
English Weather
Snow in England
Summer Citrus Drinks


Related Articles
Editor's Picks Articles
Top Ten Articles
Previous Features
Site Map





Content copyright © 2019 by Asha Sahni. All rights reserved.
This content was written by Asha Sahni. If you wish to use this content in any manner, you need written permission. Contact Sarah V Monaghan for details.